California Woman Who Live-Streamed Crash That Killed Sister Is Released On Parole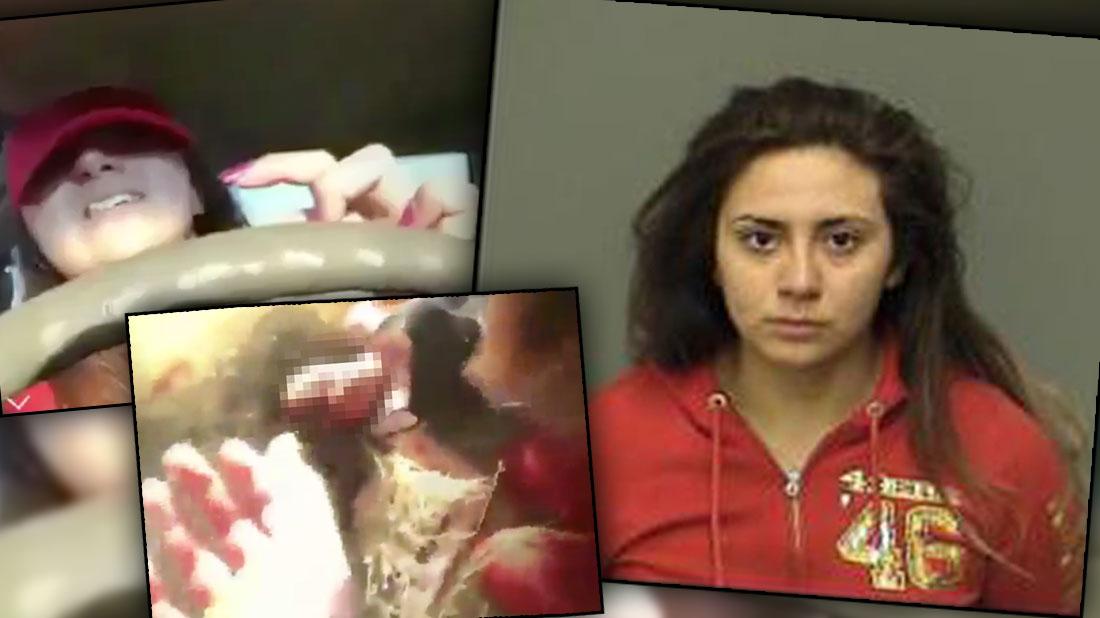 The California woman who live-streamed the car crash that killed her sister has been released on parole.
As RadarOnline.com has learned, Obdulia Sanchez, 20, was freed on September 21 despite being sentenced to six years and four months in prison in February 2018 for gross vehicular manslaughter, DUI and child endangerment.
RadarOnline.com readers know that on July 21, 2017, Obdulia — then 18 years old — was driving with 14-year-old sister Jacqueline Sanchez and her girlfriend, Manuela Seja, 15, when she lost control of her vehicle. She was intoxicated at the time, and live-streaming their car ride on Instagram. After crashing into a fence, Obdulia continued to film, and captured footage of her bloody, unconscious sister in the horrific video.
Article continues below advertisement
"I killed my sister, but I don't care. I killed my sister. I know I'm going to prison, but I don't care. I'm sorry baby. I'm a hold it down," she was heard saying at the time.
Manuela — who, like Jacqueline, was not wearing a seatbelt — was ejected from the car and injured. She survived.
"I didn't even know I looked like a monster — like, I look like a freaking horrible monster," Obdulia said in an interview with YourCentralValley.com after the crash. "That was not my intention at all."
Obdulia was released from prison early after earning credit for time served while awaiting her sentence and for completing rehabilitative programs behind bars, the CDCR says, according to various reports.
"She feels absolutely horrible about what happened," her attorney, Ramnik Samrao, told PEOPLE after the tragedy. "She will always be responsible for killing her sister. She will always be dealing with that."