'It's Happening Now!' 'Bachelor' Star Jade Roper Tells All On Shocking Closet Birth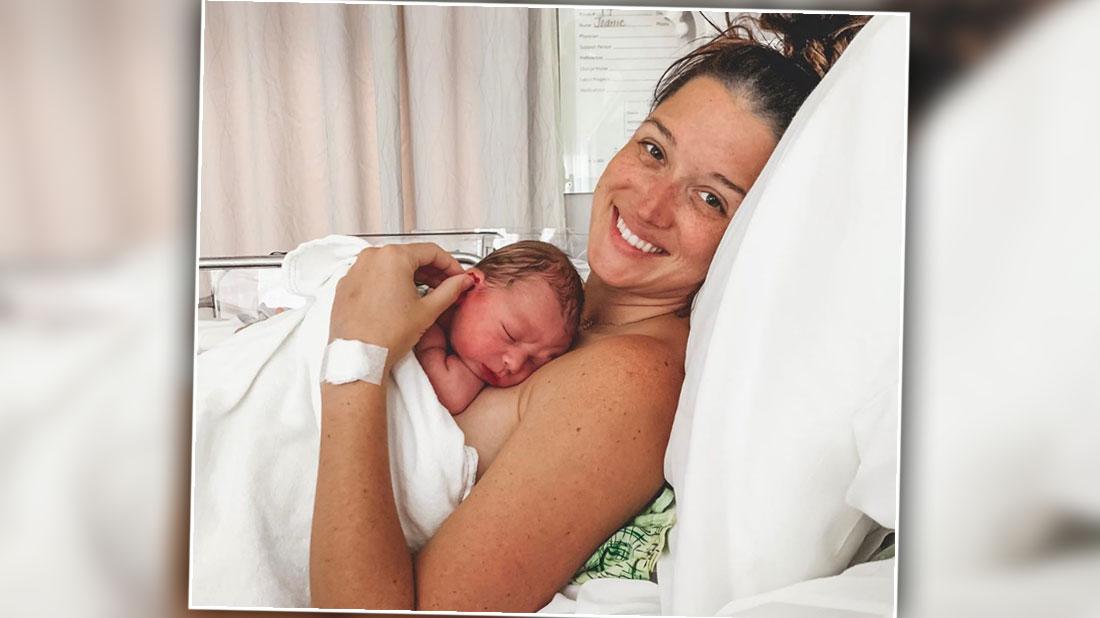 Jade Roper Tolbert is all smiles with her newborn son now, after her harrowing delivery in a bedroom closet just two days ago, and now the Bachelor star is telling all on the shocking birth!
Jade star posted an update on Instagram, showing her resting comfortably in a proper hospital bed, with the boy (whose name has yet to be revealed) sleeping on top.
"I can't stop staring at his sweet face!" she exclaimed. "Thank you to everyone for the outpour of love and support regarding our little man and his birth! Our hearts, hands and home are full and we are so grateful.
Article continues below advertisement
"We are all well, recovering and resting, and I am excited to figure out this new life as a family of four."
As RadarOnline.com reported, Jade and Tanner Tolbert's child arrived quite suddenly on Tuesday, July 30. Jade explained that the baby arrived while inside her bedroom closet, as she was "clutching a bench."
"It was one of the scariest moments of my life because I felt so out of control, but Tanner, Tanner's mom, my mom and the medics and firefighters kept me going when I felt like the world was caving in on me and my unborn baby," the reality star shared online.
Ironically, Jade revealed she was at home watching The Bachelorette Monday night, two weeks before her due date, when her water broke while she was taking a bath.
"I got out of the tub and my contractions were so intense I couldn't even keep on top of them," Jade told PEOPLE. "I started pacing in the bathroom and found myself in the closet trying to think about getting clothes on. Then I yelled for Tanner and I was like, 'Tanner it's happening now!'"
Article continues below advertisement
Family members immediately called 911. Within minutes, "the baby was crowning," Tanner recalls. "The (911) dispatch lady told me to get some towels and to go down and catch the baby if it happens. I looked down and there was a full head of hair. He was as crowned as crowned gets! So, the lady on the phone told Jade to not push until the ambulance arrived."
Meanwhile Jade, "was bent over a bench on my knees, holding the baby in," she says. "Tanner's mom had a towel and her hand on top of my hand and Tanner is behind her with another towel ready to catch the baby."
As soon as the ambulance arrived, the baby popped out. The child was born weighing 7 lbs, 9 oz. and is 20 inches long. He joins two-year-old big sister Emmy in the family.
"One of the main paramedics caught the baby and I cut the cord right there in our closet," says Tanner.
The couple – who tied the knot in 2016 after meeting on Bachelor in Paradise – are now getting used to their new extended family, and recovering from their special, and speedy, delivery.