Delusional? Stephanie Pratt Tells London Pals She's Meghan Markle's BFF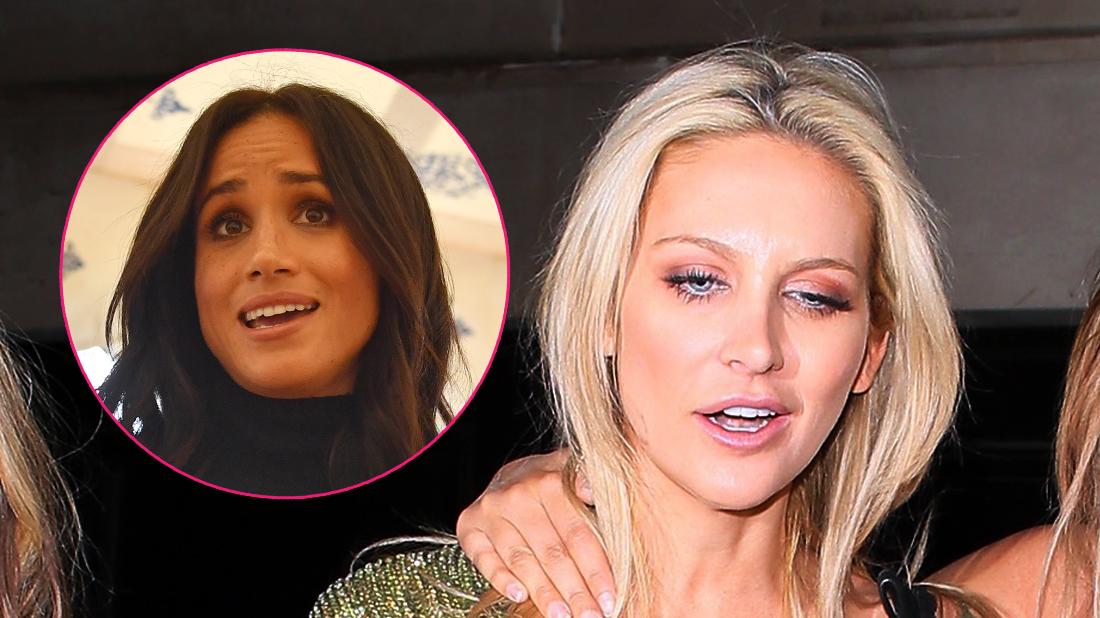 Stephanie Pratt is back in London, and she's telling those close to her she's happier living a more dignified life so far away from Los Angeles.
"She said she much prefers her classy friends in London like Meghan Markle," a source told RadarOnline.com.
Stephanie is also confessing to pals she enjoys shooting with her English costars on Made in Chelsea, the reality show she stars on across the pond, "versus tacky Heidi 'D-List' Montag," her brother Spencer Pratt, and other stars of The Hills: New Beginnings.
Article continues below advertisement
"Spencer, Heidi and essentially the entire cast were pitted against her and it was all very tacky and pseudo nouveau riche," the source claimed of what Stephanie is saying about her decision to leave The Hills behind.
"She also said the cast on The Hills were so thirsty for camera time that it was embarrassing and ultimately not a good look," continued the source. "She understands why Kristin Cavallari and Lauren Conrad didn't do the reboot and now she agrees with them that it's not a good look."
MORE ON:
The Hills: New Beginnings
"Stephanie said it's much more civilized in London where they don't behave in such an appalling manner," added the insider.
As RadarOnline.com previously reported, Stephanie, 33, revealed she would not return to shoot the second season of the MTV show and then went on a rant against her estranged brother, Spencer, 35, and his wife, Heidi, 32.
"I'm drained from this year. So happy to be back home in London, where evil siblings don't exist…" Stephanie wrote in a July 24 Instagram post explaining her shocking decision to no longer be a part of the cast for The Hills: New Beginnings Season 2.
"Spencer often screamed that everyone hates me, is fake nice to me and to go back to London because no one wants me here," she blasted, adding, "Omg and Heidi- I have no words for how evil you truly are…"
Stephanie also took aim at Audrina Partridge for allegedly spreading a rumor that she was dating Justin Bobby.
"Literally what an exhausting year," Stephanie wrote at the end of her rant.