Kylie Jenner & Travis Scott Slammed By Disabilities Foundation After Parking In Handicap Space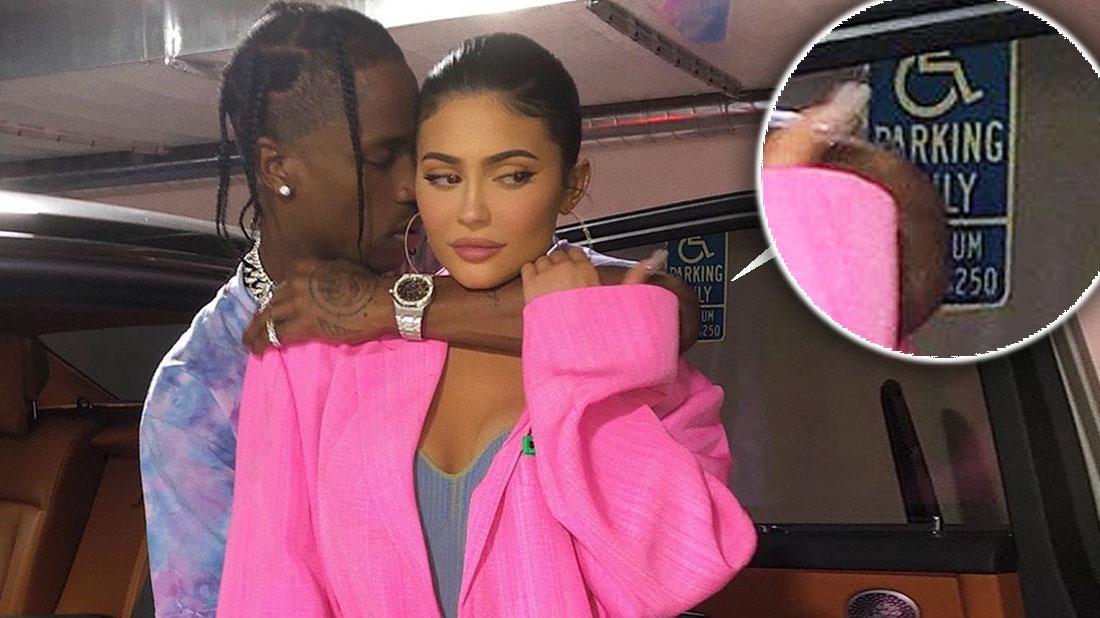 In an exclusive statement to RadarOnline.com, Jay Ruderman, President of the Ruderman Family Foundation , which focuses on the inclusion of people with disabilities worldwide, said such acts are simply unacceptable. "Accessible parking is meant for people with disabilities who need it."
Article continues below advertisement
He added: "As a role model to many, this is an opportunity for Kylie Jenner to use her celebrity status to help society understand why accessible parking is a basic right for people with disabilities to be included in daily life."
Jenner, 21, seemed unconcerned about her parking situation in the photo, as she wrapped herself in Scott's arms.
"Partners in crime 4 evaaa," she captioned the post.
But comments on the post called her out.
"Parking in a handicapped spot? Really? I hope you got a ticket," user "chandler_cassie" said, while "mary.parker.180," who identified herself as handicapped, issued a personal condemnation.
"Shame on you guys for parking in a handicap space. Guess you wouldnt (sic) know what its like to be handicapp (sic).  Coing (sic) from a handicapp (sic) person," she posted.
Jenner isn't the first member of her reality family to make the poor parking choice. As Radar reported, sister-in-law Kim Kardashian illegally parked her swanky Rolls Royce in a handicap parking spot outside a gym in Miami in 2012, also raising rage from fans.
According to the Ruderman Family Foundation, 74% of people in the U.S. have personally seen a disability accessible parking space being improperly used. In his message to Radar, Jay Ruderman revealed he tweeted Jenner and Scott, asking the couple to "raise awareness for the importance of inclusion of people with disabilities in our society" and to "always keep their needs in mind."
"Millions of people look to Jenner and Scott as influencers and role models," Ruderman told Radar. "They can do a lot to advance the knowledge that accessible parking is meant for people with disabilities who need it to facilitate the ability to access our society."