Blac Chyna Responds To Pilot Jones' Gay Photo Outing Lawsuit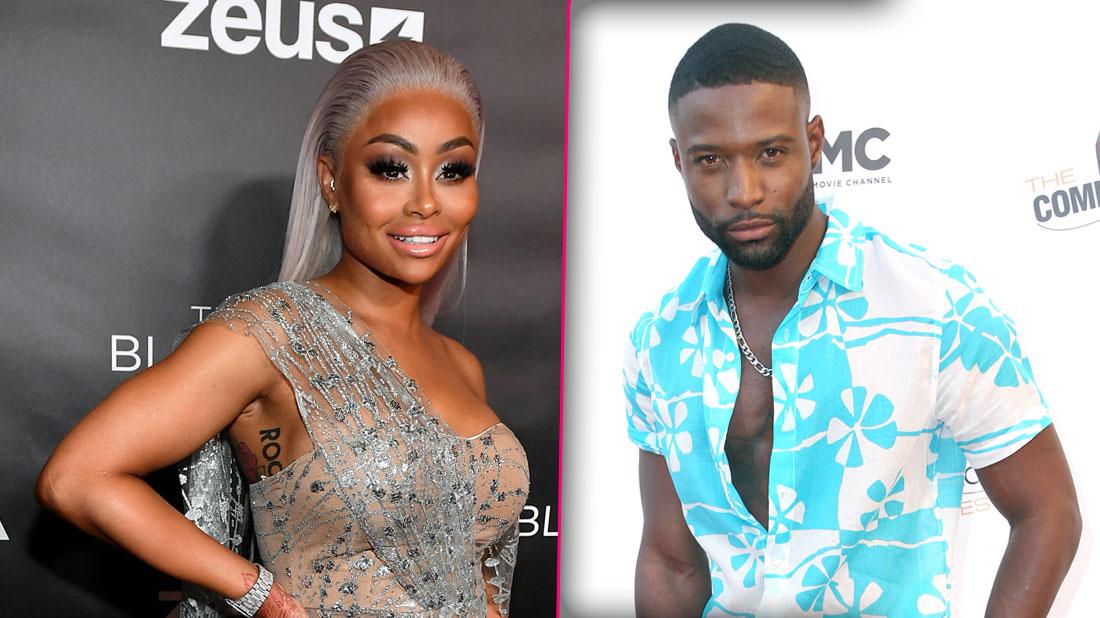 Blac Chyna and her attorney filed her declaration in support of a special motion to strike a complaint against her filed by Pilot Jones, RadarOnline.com exclusively learned.
Jones filed a lawsuit in the Los Angeles Superior Court claiming that Rob and his baby mama exposed him as bisexual and released his personal information because of a leaked photo of he and Chyna kissing.
In her declaration filed on July 12, 2019, Chyna said she met Justin C. Jones in 2015 and they became good friends. She claimed they never had a sexual relationship and he was never her boyfriend.
Article continues below advertisement
"At all times during our friendship, J.C. was very open about his sexuality, that he was gay," the documents exclusively obtained by RadarOnline.com stated.
"I witnessed him kiss another man in front of other people in at least one occasion. I also saw him stick his back side in another man's face at least one time. I recall that his social media posts at the time did not hide the fact he was gay."
She continued: "Based on everything I knew about J.C., I believed he was openly gay man and that his sexuality was well known. I have always supported gay rights and have never discriminated against any person based on their sexuality. In fact, I am a proud supporter of gay rights."
Chyna then claimed Jones wanted to help him concoct a plan to make his boyfriend jealous.
"As a good friend to J.C., I agreed to his request to take a picture of us kissing each other so he could send the picture to his boyfriend. This kiss was a 'peck' on the lips. Neither J.C. nor I meant anything sexual by that kiss, and we continued to be only platonic friends after we took the picture," the documents obtained by RadarOnline.com stated.
Article continues below advertisement
Chyna claimed she never threatened to physically harm J.C., never threatened to ruin his reputation, or beat or kill him. She claimed in the documents that as far as she knew, Jones was the only one who had access to the kissing photo.
Chyna stated in her documents that around Oct 2016 she became aware of rumors that Jones was the father of her unborn daughter.
She took to Instagram to "put a stop to the vicious lie that Rob Kardashian was not the father of my daughter," the documents claim.
"I never had any intention whatsoever for these two statements on Instagram to cause any hate, contempt, or ridicule towards J.C. ... By posting the truth on Instagram that J.C. is gay and the reason we kissed in that photo, I meant to ensure J.C. was not shunned or avoided based on the false headlines.
"Finally, I never for a moment believed that my two statements on Instagram would injure J.C. in his occupation as a model and actor, nor did I intend to do so. I have many openly gay friends who are models and actors whose jobs have not been negatively impacted because of their sexuality."
Article continues below advertisement
Chyna's attorney, Lynne Ciani, told RadarOnline.com: "My client, Angela White, looks forward to the August 7 court hearing when she will defend her constitutional right to free speech on Instagram — and she's fighting this legal battle for celebrities and ALL Americans to be able to defend themselves against false allegations by posting their side of the story on Instagram — or Facebook or Twitter for that matter."
Jones previously told RadarOnline.com about his relationship with Chyna.
"She was someone I genuinely, truly & deeply cared about," he told RadarOnline.com. "I will always take the high road. My only regret is not being able to sit down and talk to Rob sooner."