Vinny & Pauly Spoke To Imprisoned Co-Star Mike 'Every Day' While Filming Dating Show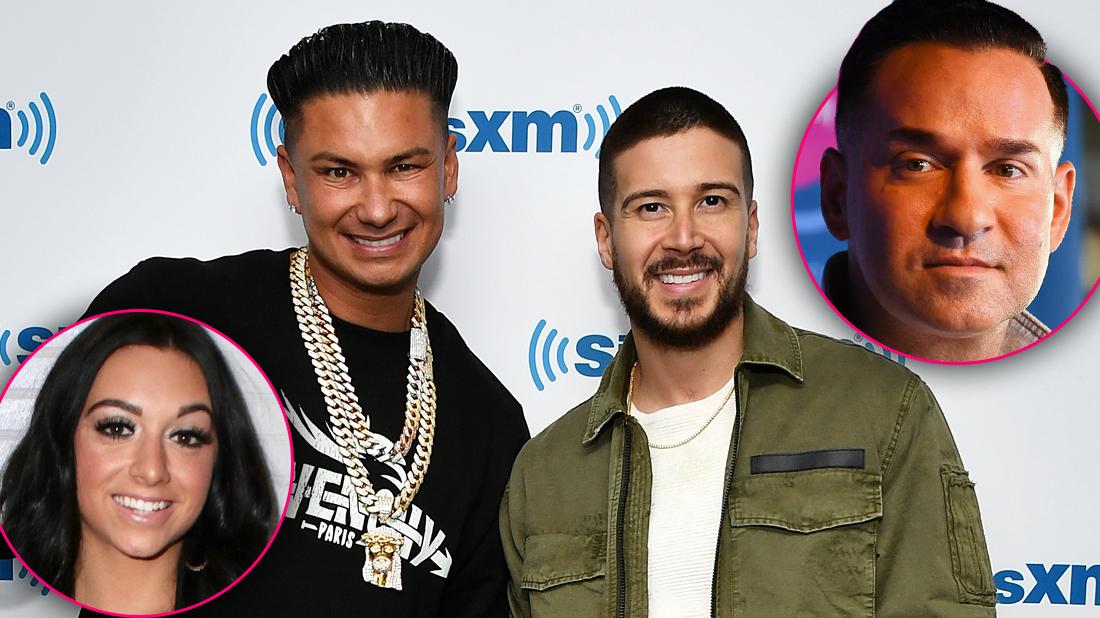 Vinny Guadagnino and Pauly DelVecchio didn't forget about their co-star and good friend Mike Sorrentino while filming for their show A Double Shot at Love. In an exclusive interview with RadarOnline.com, contestant Marissa Lucchese revealed exclusively to RadarOnline.com that they spoke with the imprisoned Jersey Shore star "everyday."
"They talked to Mike so many times," Marissa told Radar. "They said, 'Mike is doing so good, we talk to him every day.'"
Article continues below advertisement
As Radar readers know, The Situation is serving an 8-month sentence on tax evasion charges at Otisville Federal Correctional Institution. His expected release date is in September 2019.
Marissa was sent home in a shocking elimination on A Double Shot at Love, as Pauly chose Brittnay over her despite their strong connection.
"I'm over Pauly," she said. "It wasn't a hard thing for me. Did I like him? Yes. Were my feelings strong? No. When he eliminated me, he was like, 'We're more of a family friends,' I felt the same way."
She revealed that she still hears from the DJ.
"He still reaches out," she said. "It's civil and cool."
Marissa claimed that despite her on-camera fights with co-star Nikki Hall, the two are "cool."
"Now that the show is over, we like each other. She is a sweet girl," she said. "She is misunderstood. It was a stressful environment. It was a situation none of us were ever put in. You have to date them both. We lost our s**t. We all flipped out and went crazy."
Now that the show is over, the freelance makeup artist is focusing on her eyelash line Glamouriss Luxury Lashes.
"Before the show, I was working on a 3-D mink eyelash line," she said. "I have 4 different styles: natural to dramatic. They are 15 to 20 wears."