Tristan's Baby Mama Claims He Paid Her $112K 'Bribe' Not To Date Other Men — While He Was With Khloe!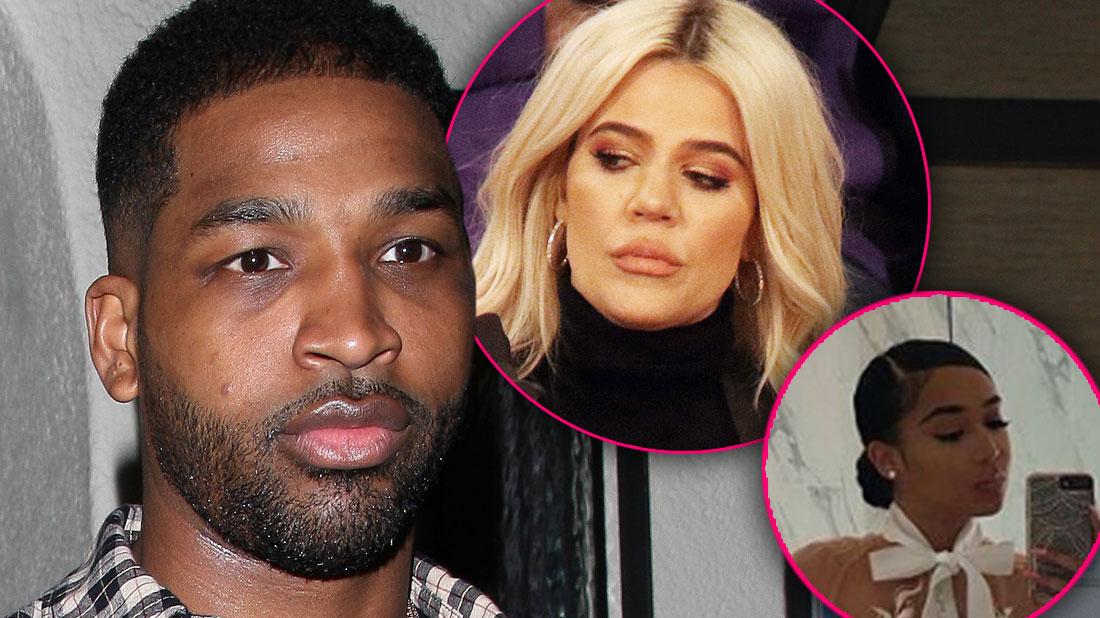 Khloe Kardashian's nightmare over ex Tristan Thompson's betrayal is only getting worse.
RadarOnline.com can exclusively report the bad news basketball player's first baby mama, Jordan Craig, claimed he gave her more than $100,000 not to date other men — even though he was already dating Kardashian at the time!
In her January 31, 2019 child support battle deposition only obtained by RadarOnline.com, Craig, 27, testified Thompson, 28, gave her $112,000 soon after she purchased her Los Angeles home in November 2017.
Article continues below advertisement
When asked by Thompson's attorney, Peter Lauzon, why she believes her baby daddy gave her that money, Craig replied, "Well, if we really want to put this on here, that was part of a bribe."
When pressed further by Lauzon about the alleged bribe, Craig said in her deposition, "That he Thompson would help me if I wasn't, like, dating anybody or talking to anybody, and that I would have to come see him."
When asked what she did with the money and whether she accepted a bribe, Craig said she did so for her son's sake and to also pay loans to her mother and sister, who helped her with the financing for her home.
(In his deposition and response to Craig's claim that he was trying to control her dating life, Thompson said, "No one ever said about not see or date anyone. All I please said is, if you're a single woman, I wanted to request her not to have random men around my child.")
Article continues below advertisement
During a contentious back and forth between Lauzon and the model blogger, Craig said she still owes "a lot" on the home, but spent about $16,000 to remodel Prince's room to look like a castle. Craig also said she spent $20,000 to build a pool for her son, who loves to swim.
Craig said, "I need help, Peter. Why do you think we're here, Peter," to Thompson's attorney.
Lauzon replied, "To squeeze my client for more money so you can afford another $16,000 castle for your kid."
Craig shot back and said she and Thompson had agreed on that expense.
As RadarOnline.com previously reported, Craig said Thompson only saw Prince a total of nine times in a November 1, 2018 declaration, and that the Cleveland Cavaliers player did not make efforts to see his son.
But Craig said around January 2018, Thompson told her that he wanted to remain friends with her for the sake of their son.
Their friendship, however, turned sour after Thompson started making the demands, Craig said.
Article continues below advertisement
"Tristan began requesting to FaceTime with Prince and even began to have Prince and I visit him while he was on the road traveling during the season so that he could spend more time with Prince," Craig wrote in the affidavit.
"This was short lived. Tristan and I remained friends for months, however, he eventually made it clear that he did not want me to 'see' or date anyone. I could not agree to this. It became clear to me that his interest was never in Prince when I told him I no longer wanted this type of friendship with him and he became completely absent n Prince's life."
In his Jan. 28, 2019 deposition, Thompson testified he did not agree with "many things" from Craig statements, and said he, his family and friends repeatedly attempted to reach out to Craig so they could see Prince.
The deposition was part of a case Craig filed against Thompson seeking child support for their son, who was born in December 2016 — four months after he started seeing Kardashian publicly.
Article continues below advertisement
As RadarOnline.com exclusively reported, Craig said she had confronted the NBA bad boy about his alleged infidelities, which included a tryst with Kardashian, a month after Craig found out she was pregnant.
She claimed the "stress" of Thompson's very public tryst with Kardashian, 34, gave her "serious pregnancy complications,"and she was forced by a doctor to go on bed rest.
On Tuesday, June 11, Kardashian apologized for any pain she caused Craig, though she insisted she did not knowingly break up any relationship.
Kardashian eventually dumped Thompson after nearly three years together in February 2019, when he was caught cheating with her sister Kylie Jenner's best friend, Jordyn Woods.
He was previously accused of cheating on Kardashian while she was pregnant with their daughter True, 1, but the reality star stuck around for nearly another year.