Lori Loughlin & Husband Hire 'Robust' Defense Team After Proclaiming Innocence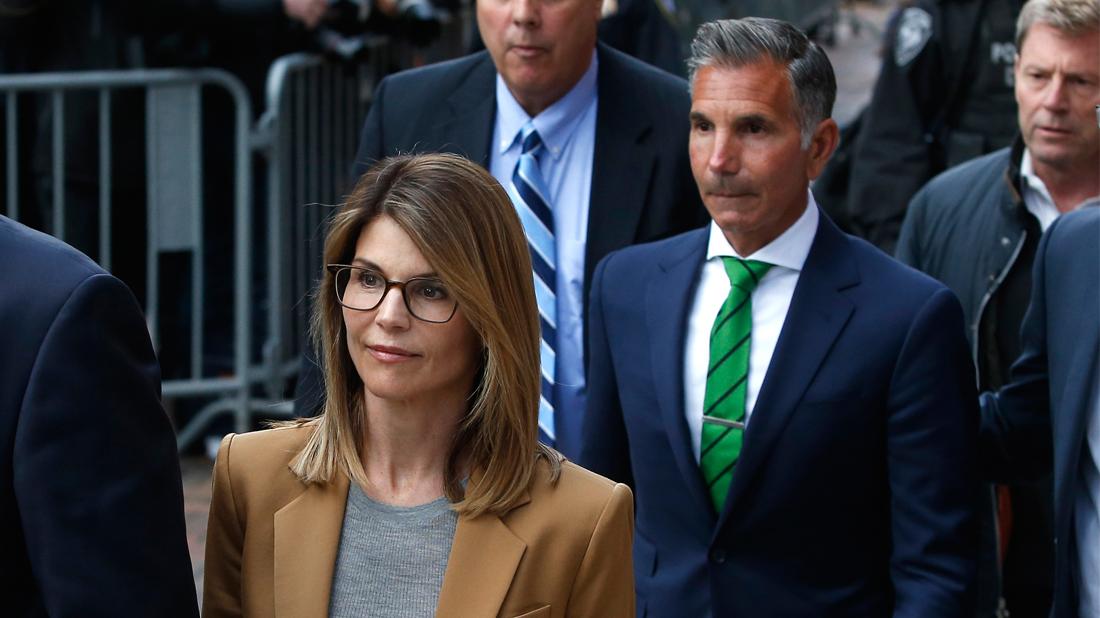 Lori Loughlin and Mossimo Giannulli have maintained their innocence since they were charged with money laundering and conspiracy to commit mail fraud in the college admissions scandal. Now, RadarOnline.com can exclusively reveal the actress and fashion designer have hired several firms to help clear their names.
In court papers obtained from Massachusetts District Court, Loughlin, 54, and Giannulli, 56, filed a response to the government's motion regarding conflicts of interest on Thursday, June 27. The Government claimed their legal team poses a potential conflict of interest, as Latham & Watkins LLP represents USC in an unrelated real-estate dispute.
Article continues below advertisement
The Government requested a hearing regarding the conflict of interest. Loughlin and Giannulli agreed to the hearing, as they claim the Government is "wrong" to suggest that any conflict exists, as the Sixth Amendment affords them the right to the counsel of their choice.
"Giannulli and Loughlin fully understand the potential risks of their joint representation by Latham, but they have given their informed consent to Latham's joint representation," the court papers read. "Giannulli and Loughlin have each obtained separate counsel – experienced and respected criminal-defense practitioners – who will work alongside Latham and be involved in all substantive aspects of their defense."
Latham claimed they have taken appropriate measures to "screen off its work for Giannulli and Loughlin from its work for USC."
"Moreover, Giannulli and Loughlin's robust defense team – made up of several firms working in tandem – will ensure that Giannulli and Loughlin are at all times represented by counsel who will defend them completely and diligently, through every aspect of this case."
Giannulli has been a client of Latham & Watkins for over two decades. When they learned of the criminal charges against them, they turned to the firm to "help clear their names" because they "know and trust them."
MORE ON:
Mossimo Giannulli
Article continues below advertisement
"Giannulli and Loughlin are innocent of the charges brought against them and eager to clear their names," the court papers continued. "And they believe their interests will be advanced most effectively by presenting a united front against the Government's baseless accusations."
The Blast was the first to report on the filing.
The couple was charged with conspiracy to commit mail fraud and honest services mail fraud on March 11, 2019.
The actress and fashion designer allegedly agreed to pay $500,000 in bribes to have their two daughters accepted to USC. Their daughters were allegedly accepted as recruited crew coxswains, even though they did not participate in crew.
On April 9, Loughlin and Giannulli were hit with the additional charge of money laundering conspiracy.
They pled not guilty to the charges against them.
Desperate Housewives actress Felicity Huffman pled guilty to the charges of conspiracy to commit mail fraud and honest services fraud.