Kathy Griffin Snubs Ex-BFF Anderson Cooper In Tribute To His Late Mother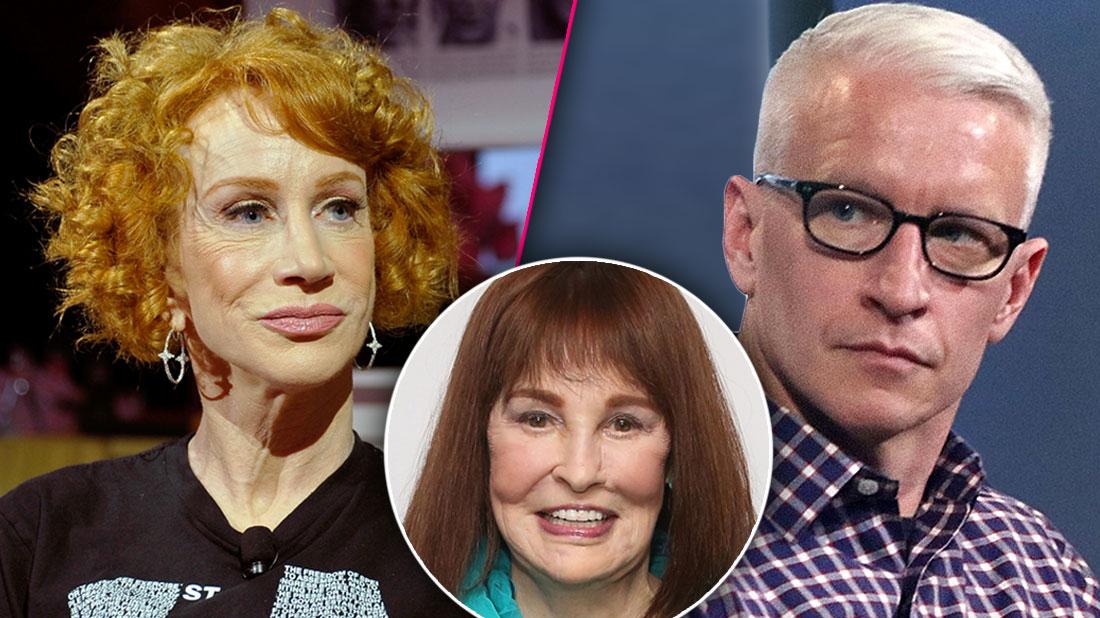 Kathy Griffin celebrated her former best friend Anderson Cooper's mom after her recent death at age 95 — but failed to acknowledge him in the touching online tribute.
"I lost a friend today. The one and only Gloria Vanderbilt. I loved her so much," Griffin tweeted on Monday, June 17, noting the socialite and fashion legend let her call her by the affectionate nickname"Glo Vandi."
"I would be so flattered when she would refer to me as her daughter," continued Griffin, 58. "When we would have our alone time, we would sit on this sofa and talk for hours."
Article continues below advertisement
Griffin's heartfelt tweet, however, didn't once mention Cooper.
As RadarOnline.com previously reported, the controversial comedian was fired from her CNN New Years Eve hosting — which she had done for yeas alongside Cooper — in 2017 after she shocked the world when she posed with a replica of Donald Trump's severed head.
Griffin at the time claimed the scandal "broke" her career, and she bashed Cooper, 52, amid the fallout for not coming to her defense — going as far as to call her ex-friend "The Spineless Heiress," referencing Cooper's Vanderbilt roots.