Tamron Hall Slams NBC For Replacing Her With Megyn Kelly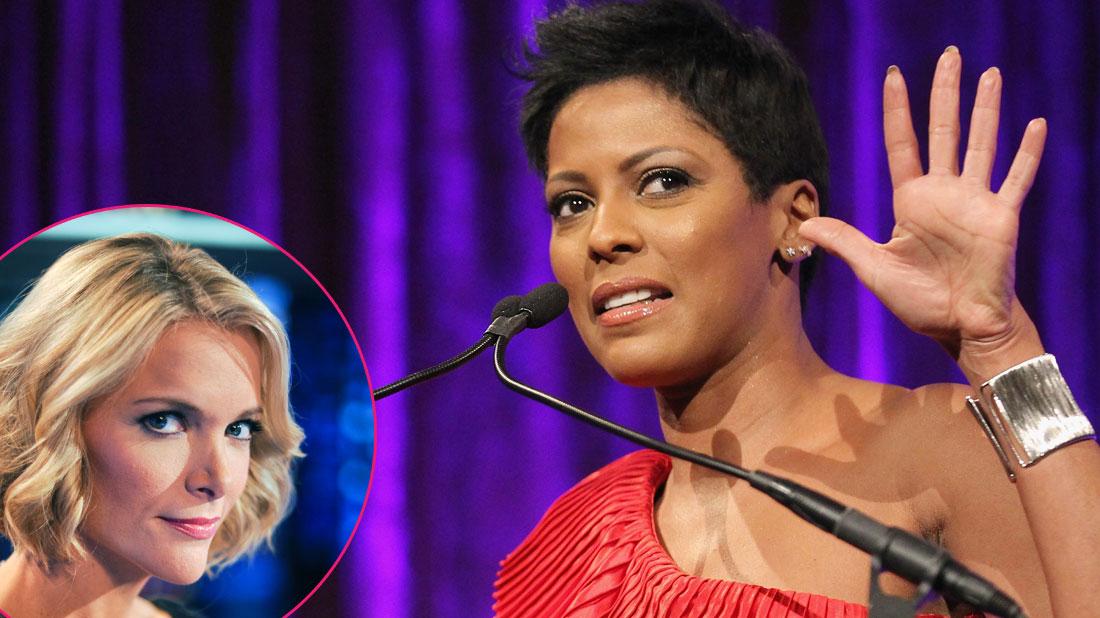 Tamron Hall is speaking out about how she was blindsided in January 2017 when NBC dropped the bombshell her third-hour co-hosting job on Today was going to Megyn Kelly, who ended up only lasting in the gig until last year.
In a new interview with People, Hall, 48, noted that the network did not offer her any clear role after dumping her from the morning show, and she finally got fed up and decided to walk away.
Article continues below advertisement
"I've been in television since I was 19, and for the first time, I didn't have anything to wake up to," she recalled of the trying time.
"My whole life, if there was a job application, I was the one saying, 'Put me in the room. I'm going to get that job.' So then to sit on the other side of the table and hard-sell yourself to keep your job? That last week I was on Today I filled in for Savannah Guthrie, who'd gone on maternity leave. I filled in for Lester Holt anchor of NBC Nightly News all while I was doing my MSNBC show plus shooting Deadline Crime," Hall noted.
"So I'm putting in all the work, and then I'm told, 'It doesn't matter that you came in every time we called. We want something else.' I wasn't that 'something else.'"
"Let me be clear, I have no ill will toward Megyn," continued Hall, noting, "They made her an offer she couldn't refuse. And they made me an offer I could refuse. But afterward, after 25 years in the business, I felt some of the offers that were coming in were insulting. Like, 'Wait a minute. I've been doing this a long time, and you're coming to me with these odd little things?' I felt like, 'Wow, I've put in all this work thinking the right thing will come.' Well, it was June, and they right thing had not come."
Article continues below advertisement
Once she was free of the network, Hall took stock of where she was going.
"It gave me an opportunity to look at my life," she explained. "When I left NBC, I said, 'I look forward to the next chapter.' People assumed that I meant work, and I did, but by the third month I knew that my life had to be about something bigger than work."
"That doesn't mean it was easy to pick myself back up. I leaned on my friends, my family. I cried. They weren't pity cries; it was the reality of fear. I was afraid that none of this would happen."
However, Hall, who recently married music manager Steven Greener, 51, and just gave birth to her newborn son Moses weeks ago, isn't looking back as she goes forward.
"I never thought I'd have to lose everything to gain even more," she said, "but I lost my spot and I gained a husband who roots for me, a beautiful baby boy who looks at me like I'm his entire world."
"Two and a half years ago when I walked out of that NBC building, I was in a fog, not knowing that so many of us lose things we think are important, and we have no idea the something better is right there."