Steve Harvey Unloads His 4 Texas Homes Ahead Of Dirty Divorce War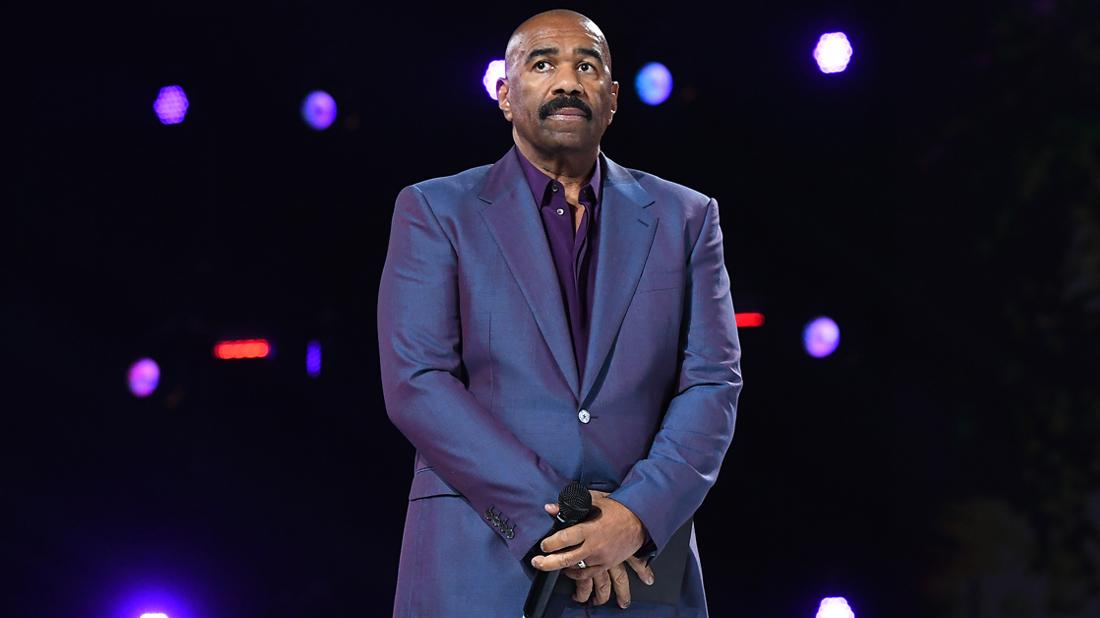 Twice-divorced Family Feud funnyman Steve Harvey is on a hush-hush mission to liquidate assets ahead of a divorce battle, and RadarOnline.com learned exclusively, since January, he's put four of his properties in Texas on the market and sold two for an estimated $2 million!
Sources also reveal he's transferred ownership of another Texas property from his and wife Marjorie's name into his own name.
"Steve learned a lesson from his drawn-out divorce from second wife Mary. It took him years to get their properties into his name," tattled a source.
Article continues below advertisement
The home sales come on the heels of news Steve's 
$200 million business empire may be on the line — after his wife stormed out ahead of a possible down-and-dirty divorce war, sources said.
Rocked by the news that NBCUniversal will no longer be distributing his daytime talk show, Steve is struggling to support the family's lavish lifestyle, insiders said — and after a bitter blowout, Marjorie took their daughter on a monthlong trip around the world!
"Marjorie would never allow herself to be pushed around. Money talks and her man had better provide. And when the money's gone — she's gone, too!" tattled a source.
"Steve is desperate to stay on television. He supports all six of their children in fine style and Marjorie is blowing through his cash.
"He's even admitted to pals that he needs to work things out with her or he'll be left with nothing, which is insane. He's been on TV for 25 years!"
Article continues below advertisement
Even though the couple's 
12-year marriage may be strained, Marjorie and her daughter Lori, 22, who was adopted by Steve, blew a small fortune on a celebratory A-list tour of Japan, Vietnam, the Maldives, Tanzania and Russia, sources said.
Meanwhile, the 62-year-old TV host remained in the U.S., where he struggled to prepare his talk show for a relaunch.
As Radar reported, Marjorie, 54, previously hit the roof when he cozied up to Kris Jenner, who was pumping the love rat for business advice.
"Steve has a wandering eye," spilled a former employee on his talk show.
"He cheated during his previous marriages, and Marjorie knows he could do it again. She knows her man's weakness — knows everything about him!"
Harvey left his first wife, Marcia, in 1990 while she was pregnant to move in with Mary Shackelford, who became his second wife in 1996.
Mary's sister, Ruth Littrell, predicted the skirt-chaser's third marriage will also go up in flames, fuming: "Marjorie will end up divorcing him and taking him for everything he's got!"