Feud Rages On! Kim Kardashian Gets 'Petty Thrill' From Taylor Swift's Bad Song Reviews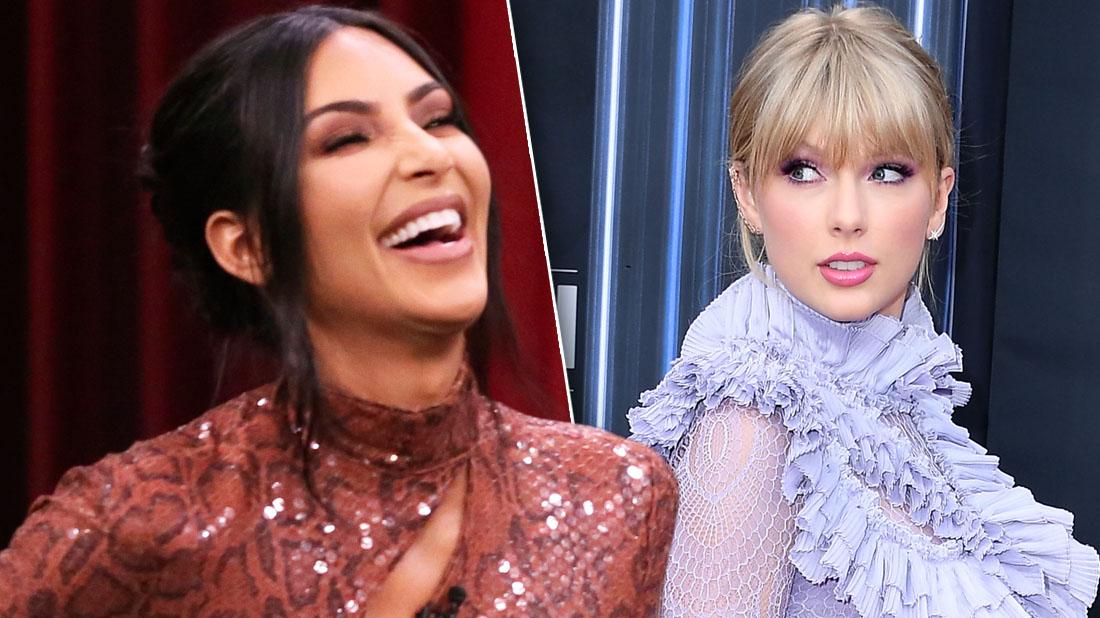 In the diva war between Kim Kardashian and Taylor Swift, the reality star is the winner — at least in their latest battle.
Swift's new single "Me!" hasn't turned out to be much of a hit, and Kardashian, 38, couldn't be happier. A source close to the mom of three exclusively told RadarOnline.com she is relishing in the negative commentary surrounding her nemesis' song.
"Kim's dearest wish is to see Taylor fall off her golden perch, and it looks like it's happening," the insider said, adding that Kardashian "spent hours reading the bad reviews of her new song and definitely got a petty thrill out of it."
Article continues below advertisement
Readers know the longtime feud between Swift, 29, and Kardashian began in 2016 after the singer alleged she did not consent to Kanye West using her name with the word b***h in his hit song "Famous."
Kardashian then fired back at Swift, saying her husband only used the lyrics after getting her permission.
Swift was branded a "snake" after the incident, and she and Kardashian have since used the symbol to bash each other on social media.
The pop star referenced the situation in an interview with Elle, stating "I learned that disarming someone's petty bullying can be as simple as learning to laugh. In my experience, I've come to see that bullies want to be feared and taken seriously. A few years ago, someone started an online hate campaign by calling me a snake on the internet."
Most recently, she even featured a snake exploding into a swarm of pink butterflies on her "Me!" music video with Brendon Urie of Panic! At The Disco.
In response to the video, Kardashian posted a photo of her new snake jewelry with the caption "I am obsessed!!!!"
"She made sure Taylor knew all about it by posting a picture involving snakes as a direct jab," the insider told Radar.
Despite Kim's petty responses, the source told Radar, "Kim's not a terrible person but she hates Taylor with a passion because of all her petty BS involving her and her husband over the years."