Cops Investigating Jake Paul's Wild Party After 2 Women Rushed To Hospital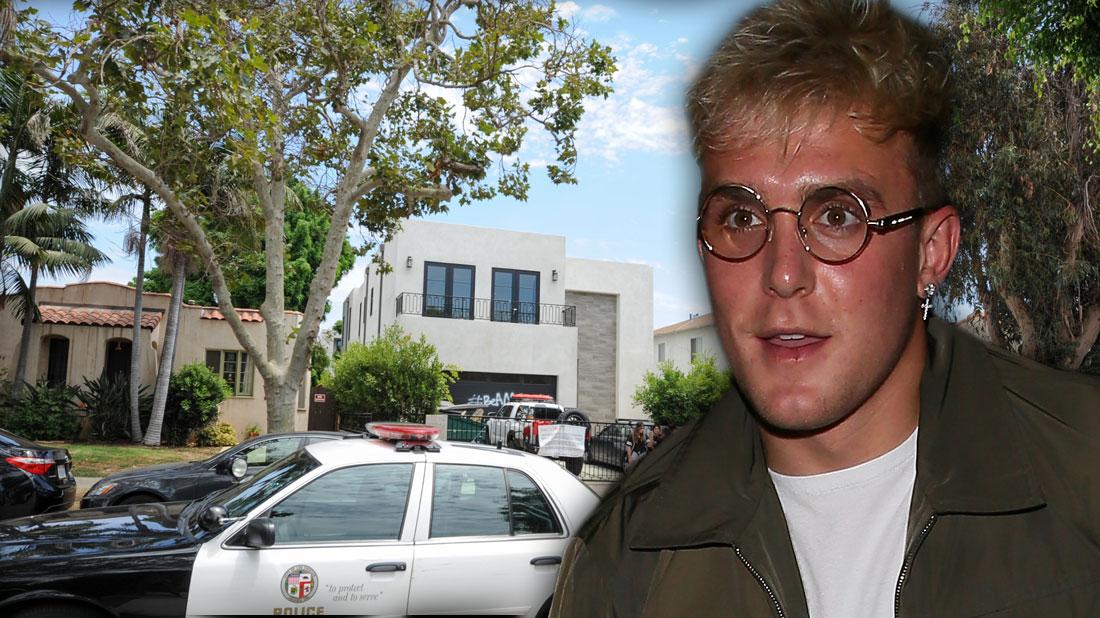 Police are investigating YouTube star Jake Paul after one of his house parties spiraled out of control and two girls were rushed to a nearby hospital in an ambulance, RadarOnline.com can exclusively reveal.
The Los Angeles County Fire Department told RadarOnline.com that officials responded to two separate 911 calls claiming two females fell ill after allegedly being drugged.
The first call came in on May 4 at 11:03 a.m. with the second call coming in just a few hours later on May 5 at 1:06 a.m.
Article continues below advertisement
"We had an engine and a squad from LA County fire show up and transport both patients to a local hospital at those times," a LAFD spokesperson said.
The Los Angeles Sheriff's Department told RadarOnline.com that an investigation is now underway following the drugging claims.
In a Facebook post, one of the victim's mothers sent a strong warning cautioning teenage girls mot to attend Paul's parties.
"A big warning to those with teenage daughters," Amy Chinian wrote. "My daughter was at a party in Calabasas last night for YouTuber Jake Paul. The house was a mansion filled with young people. She ended up in the hospital with eight other girls who had been drugged and ended up at West Hills Hospital incoherent."
"Something was put in their drinks," Chinian continued. "The girls were all half naked and unable to walk or talk. The were made to sign a disclaimer at the door. I'm sharing this in hopes that you will talk to your teens and young adults. I'm sharing this in hopes to help someone. I will be reporting this to authorities."
Paul, 22, rose to fame following his rise on the now defunct app Vine.
His fellow YouTube star brother, Logan Paul, received backlash last year after he posted a controversial video of an alleged suicide victim's dead body. He later apologized.