All For Show! Savannah & Chase Chrisley 'Can't Stand Each Other' In Real Life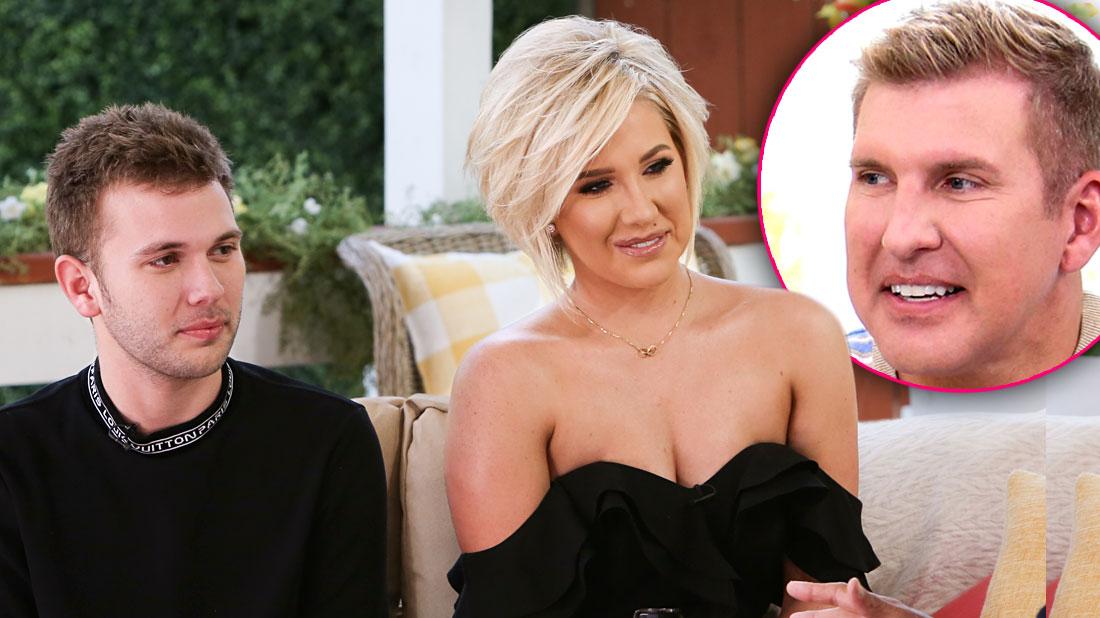 Fake it till you make it!
Savannah and Chase Chrisley's on-camera brother-sister bickering is nothing compared to their blowout brawls when cameras aren't rolling, RadarOnline.com has exclusively learned.
"Savannah and Chase literally cannot stand each other in real life and it's really interesting to watch them pretend like they like their lives because it is so far from the truth," a source close to the Chrisley family said.
Article continues below advertisement
In the trailer for Growing Up Chrisley — the spinoff to Chrisley Knows Best, which has been renewed for season 7 — Chase, 22, and his plastic princess sister Savannah, 21, take a road trip from Nashville to Los Angeles.
After revealing to dad Todd, 49, and mom Julie Chrisley, 46, that he wanted to try his hand at acting, sister Savannah announced that she is starting her own brand of "women's lifestyle clothes and accessories."
But the fact that both Savannah and Chase are using the trailer for self-promotion of their new endeavors does not come as a surprise, the insider told RadarOnline.com exclusively.
"They both know that their time on Chrisley Knows Best will come to an end and they also know that right now neither one of them have anything to fall back on."
"Without Todd and that show they would be nothing and she is trying to do this new brand because everything else she has tried to do has failed," the insider added.
"They do not understand that they are not kids anymore and that people do not like to watch spoiled adults!"
Growing Up Chrisley premieres April 2 at 10:30/9:30c on USA.