Cougar Killer Pamela Smart Begs Governor To Let Her Out Of Jail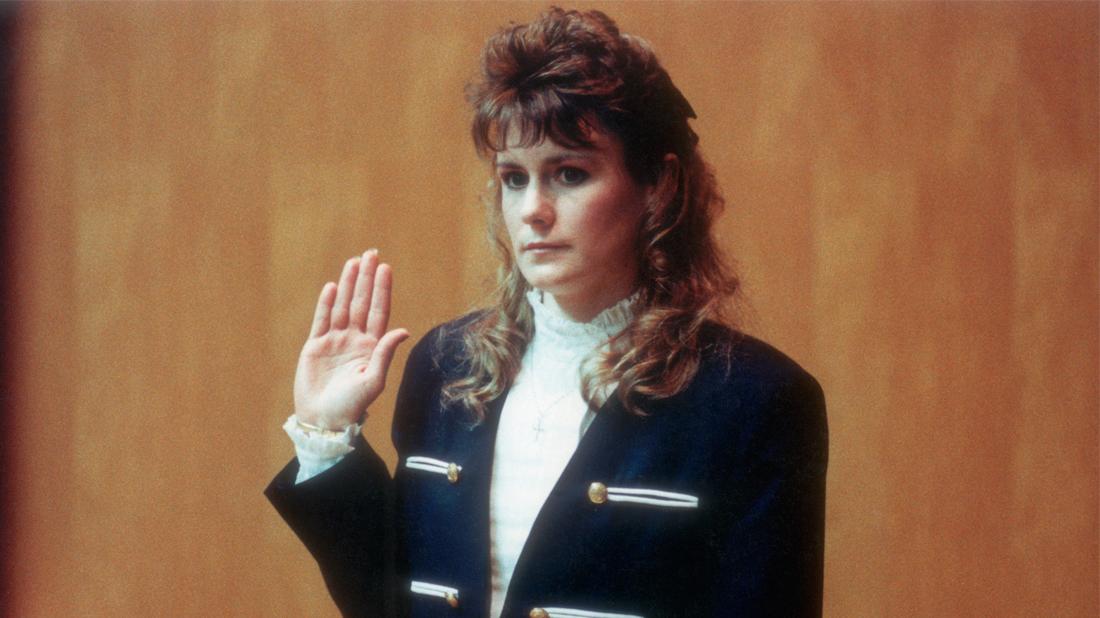 In a desperate bid to get out of prison, deadly cougar Pamela Smart is begging the governor of New Hampshire to commute her life sentence and make her eligible for parole.
The 51-year-old vixen – who is serving life without parole for luring her teenage student lover into murdering her husband in 1990 – sent the petition to Gov. Chris Sununu asking for "mercy" and proclaiming her innocence.
"Dear Governor Sununu, I am writing to humble request your mercy and compassion," Smart wrote in the 695-page document. "Without executive intervention, I will die in prison."
Article continues below advertisement
"When I was 22-years-old, I made the worst mistake of my life," she said about her hot and heavy liaison with New Hampshire high school student Bill Flynn.
But Smart denies encouraging her young lover and his two pals to gunned down her 24-year-old insurance salesman husband Gregg inside the couple's Derry, N.H. condo.
"I never wanted, nor asked, Mr. Flynn to murder Gregg," she wrote.
"I am not the selfish, cold uncaring woman I have falsely been portrayed to be. I pose no risk"
But New Hampshire defense attorney Paul Maggiotto, who prosecuted Smart during a sensational nationally televised murder trial tells RadarOnline Smart doesn't deserve the governor's pardon.
"Nobody in New Hampshire who has been charged and convicted of first-degree murder has ever gotten a pardon," Maggiotto said. "I think most people will say that the first step in getting a pardon would be accepting responsibility for your crime --- and Ms. Smart has never accepted responsibility for her crimes."
Article continues below advertisement
"She keeps claiming she's innocent but the overwhelming amount of evidence in this case clearly shows that's not true."
He added: "There is probably a long list of people in New Hampshire who are more deserving in part because they have accepted responsibility for their crime."
Smart – whose story inspired the Nicole Kidman film "To Die For – is being held at the Bedford Hill Correctional Facility in New York ramped up her campaign for freedom when Flynn and his accomplice, Patrick Randall were paroled in 2015.
Smart along with her parents Linda and John Wojas insisted Flynn lied when he claimed Smart ordered him to commit the heinous crime.
"My daughter has spent nearly three decades in prison for something she didn't do – and the people who murdered Gregg, my son-in-law, are roaming free!" Linda Wojas told Radar.
Flynn, an electrician Maine, did not return phone messages left by Radar.
Gregg's uncle Jim Smart scoffed at her attempted prison break by telling Radar: "Of course, she thinks she's innocent. Prisons are full of innocent people."