'I'm Sorry': Teen Who Pushed Friend Off Bridge Last Year Pleads Guilty To Reckless Endangerment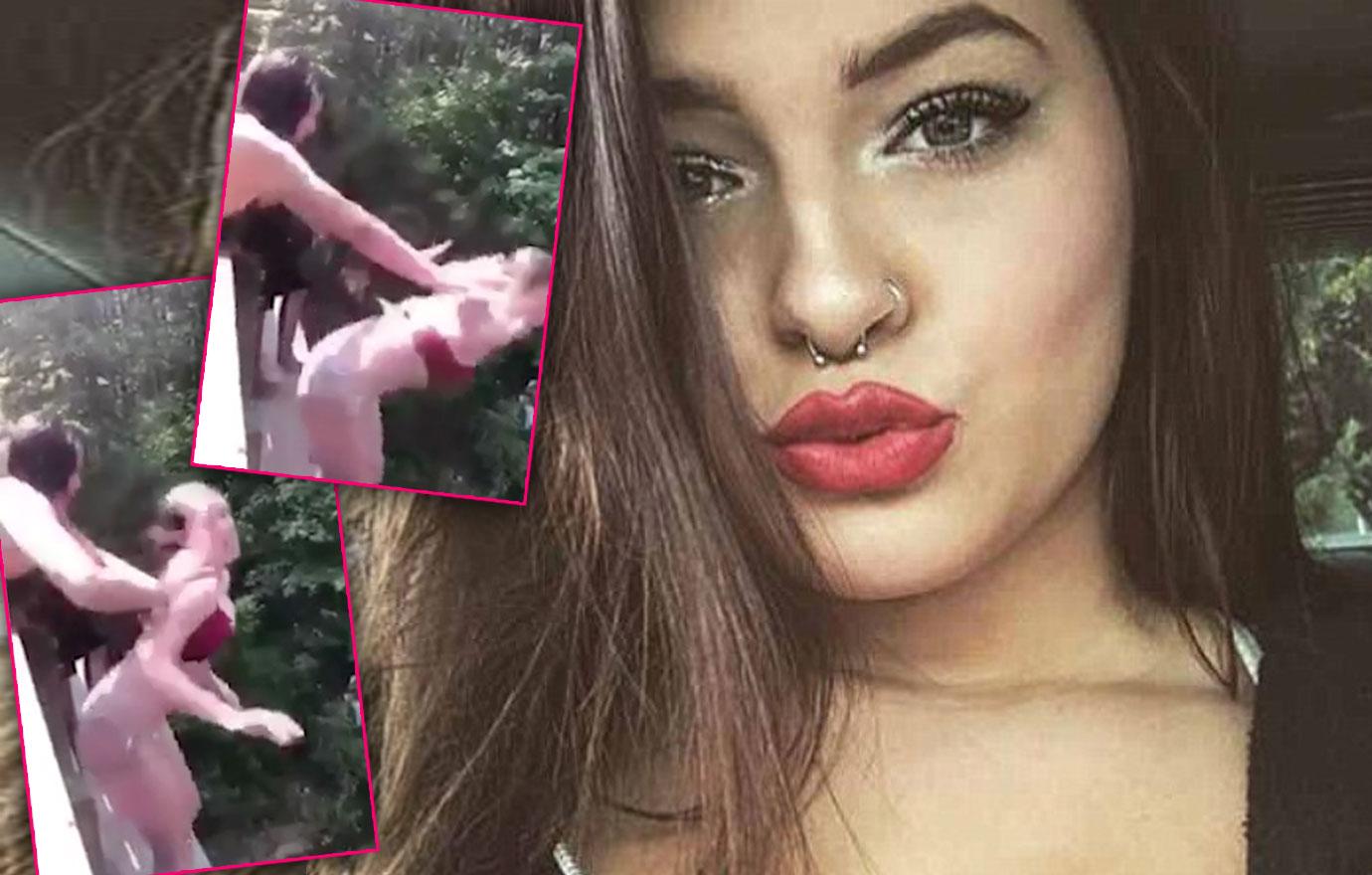 The teen who pushed her friend off a bridge in a brutal prank last year has pled guilty to reckless endangerment.
Taylor Smith, 19, appeared in Clark County District Court this Monday, March 18, after accepting a plea deal last month in regard to the August 7, 2018 incident where she pushed Jordan Holgerson, 16, from a bridge and into the water.
As RadarOnline.com readers know, Holgerson dropped 60 feet and hit the water chest-first. Experts said that the speed at which she fell meant she suffered from the same impact as if she had hit concrete. Holgerson broke six ribs and punctured both lungs from the fall, and now, eight months later, she is still undergoing physical therapy.
Article continues below advertisement
Her friends were recording a YouTube video of her at the time, and Smith's push was caught on camera.
"I never intended to hurt her ever, nor would I intend to hurt anyone, ever. I'm sorry it worked out that way," Smith told Good Morning America last year. "I accept the charges maturely and all I can do is hope for the best for Jordan and myself."
Though Smith could face up to a year in prison for her crime, prosecutors are recommending no jail time when she is sentenced March 27. Instead, she may be ordered to participate in community service and stay in house arrest while wearing an electronic monitor.
Judge Darvin Zimmerman gave Holgerson and her mother the opportunity to voice their thoughts during this Monday's trial. Both said they want to forget about the horrific incident and move on.
"I just want it to be done, I don't want to wait until next Wednesday," Holgerson told KOIN, speaking of Smith's sentencing. "I just have these anxiety attacks now, but there's nothing I can really do about it. But I'm playing softball."
In an interview with Today after her fall last year, Holgerson said she was struggling with what to think in regard to her former friend's punishment.
"Certain days I kind of want her to be put in jail but some days I think that might be a little too harsh," she said at the time.
Stay with Radar for updates.