Mafia Underboss Sonny Franzese, 102, Reveals No Regrets In First Interview After Prison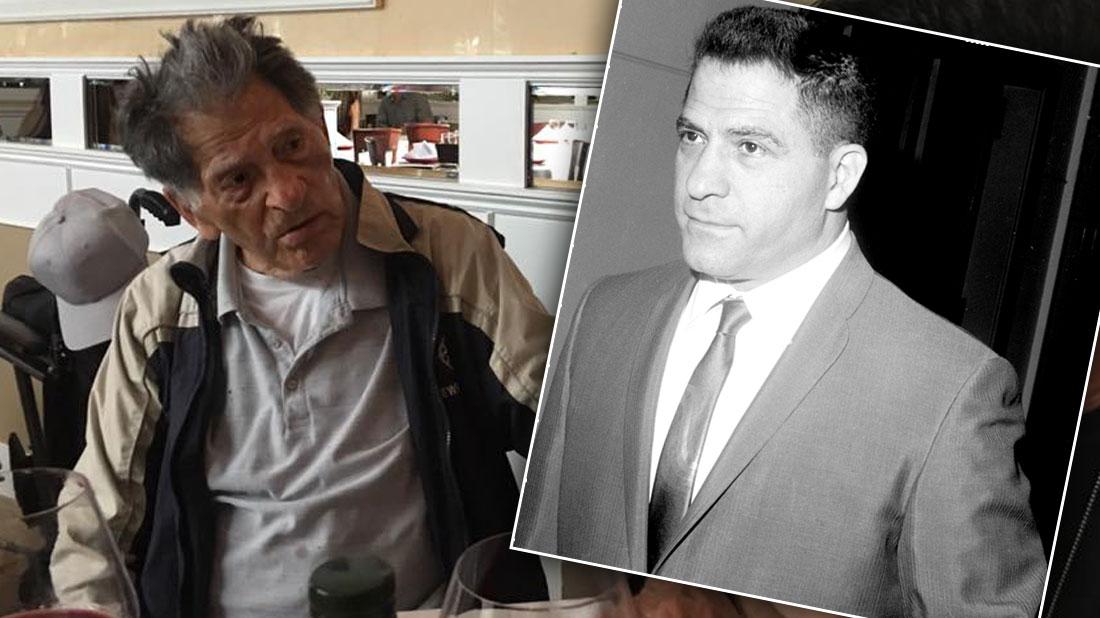 For the first time since his prison release, John "Sonny" Franzese, a former Colombo crime family member, is speaking out.
The longtime underboss — a respect figure in the New York Mafia circles — spent 50 years behind bars after refusing to rat on his friends and accomplices. He was released in June 2017 at the age of 100, becoming the oldest prisoner in the federal penal system. He is now 102.
"They wanted me to roll all the time… I couldn't do that. Because it's my principle," he told Newsday. "I could never give a guy up because I knew what jail was. I wouldn't put a dog in a jail pod."
Article continues below advertisement
Franzese was sent to prison for his alleged involvement in a bank robbery, and after being accused of loan sharking and extortion. In his interview, however, he said he did many things during his time in the Mafia, but robbing banks was not one of them.
"Never happened," Franzese said. "It ain't right for something I'd never done. I'd have to be a nut to rob banks."
He claimed his conviction was the result of J. Edgar Hoover's crusade against mobsters when he was head of the FBI.
Despite having spent most of his life locked up, Franzese has no regrets.
In his first interview out of prison, he said "no one in history" has done as much as he did by keeping his mouth shut when the police came. "Jesus suffered," he continued. "He didn't squeal on nobody."
John Gotti, the notorious former boss of the Gambino family, often referred to Franzese as "one tough f***ing guy" for effusing to turn in his partners. Mafia insiders speaking to Newsday said Gotti "really respected" the former underboss, as did others in his circle, who appreciated the fact that he was loyal and worked quietly.
Article continues below advertisement
Franzese's years of crime began when he was just a teenager. He was even kicked out of the army at a young age for allegedly displaying "homicidal tendencies."
"I never hurt nobody that was innocent," he said.
After years with the Colombo crime family, he was captured, but against all odds, it was his son John Jr. who ratted him out and had him thrown in jail.
The now 58-year-old testified against his father in a Brooklyn courtroom in 2010 and changed his name after going into the witness protection program.
MORE ON:
John "Sonny" Franzese
For nine months, the snitch — now clean of drugs and devout to his religion — wore a wire and gathered 400 hours of tape.
In one recording, he caught his dad saying: "I killed a lot of guys… You're not talking about four, five, six, 10."
It was John Jr.'s testimony what landed Franzese back in prison at age 93, with a seven-year sentence for racketeering.
"I don't know what happened to him. Maybe all the drugs he took. Screwed his mind up," Franzese said of his estranged son. "Listen, it broke my heart. He would be the last guy I thought would do that. But he did it."
Article continues below advertisement
Now, Franzese — who once ran in the same crowd as Frank Sinatra, Marilyn Monroe, Jayne Mansfield, and Dagmar — lives a much quieter life. He contemplates death and prays every night, but he doesn't look back.
The prosecutors and judge who sent him to prison have died, but when asked about them by his interviewer, he said: "I'll meet them in hell."
Mafia insiders who knew Franzese told Newsday that everyone thought the former Colombo No. 2 would outlive them, and they were right.
"You could've saved yourself 50 years in prison," said the interviewer.
"But then I couldn't live with myself," responded Franzese.