Kim Zolciak's Makeup Line Ripped For Deleting Bad Reviews, Keeping Ingredients Secret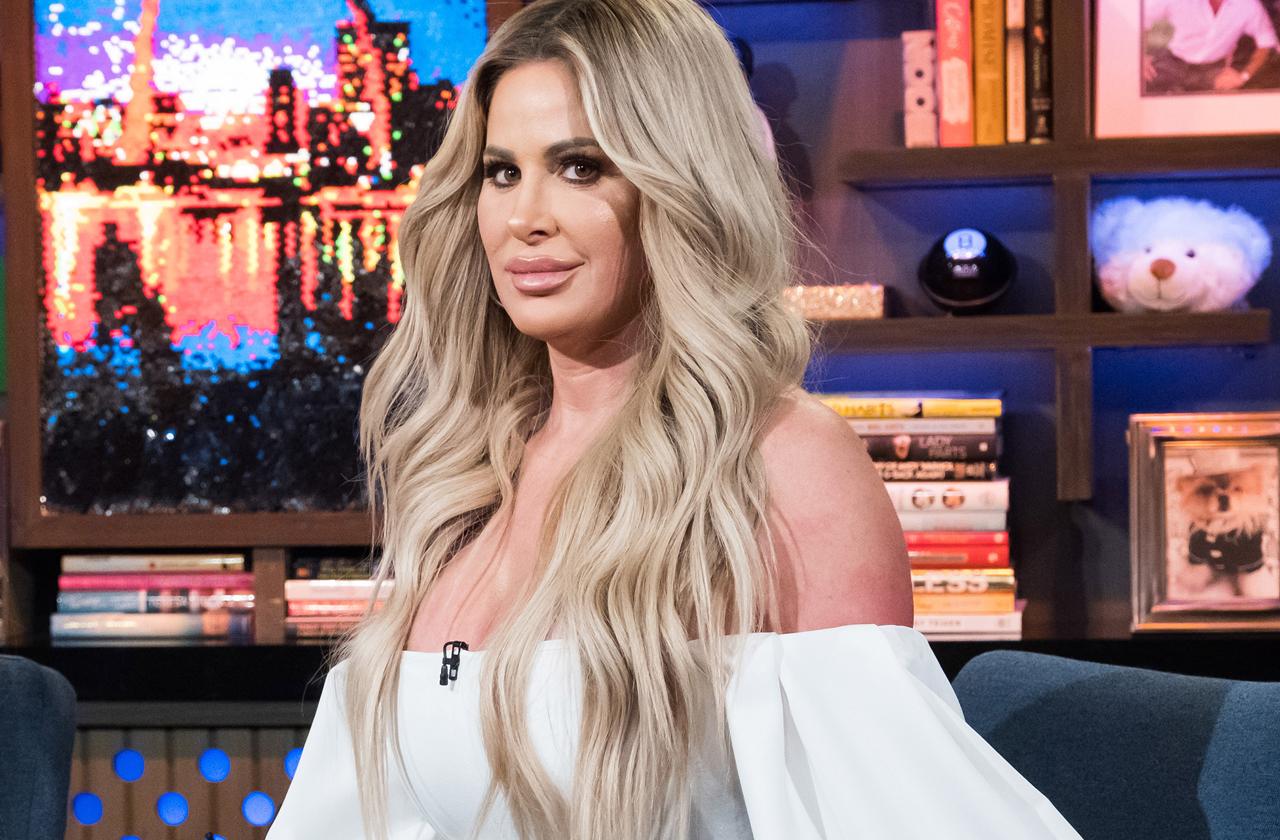 The backlash continues for Kim Zolciak's makeup line KAB Cosmetics. After customers accused the brand of having poor quality products, customers are now slamming the company for deleting negative reviews and for refusing to disclose the ingredients of the lip kits.
"Why are the honest reviews/comments of the products being deleted?" one follower of the KAB Cosmetics Instagram page asked.
KAB responded, "We have not intentionally deleted anything, possibly by mistake or possibly the person who wrote it deleted it. We will be more careful in what we consider spam and try to only delete rude comments."
Article continues below advertisement
But followers weren't buying the explanation.
"I'm sorry KAB but this isn't true," a user responded. "I saw 2 reviews (that were not positive towards your products) get deleted. They were not rude or insulting in any way. They just wrote their honest review. I don't think that's good business. I'm sure you will delete my comment as well even though I haven't been rude or insulting."
Another follower wrote, "Untrue. I have personally seen three separate reviews deleted. They were not rude at all, they gave an honest review that the product was not good. I find it hard to believe they were 'accidentally' deleted."
Fans also complained that the makeup line doesn't disclose the ingredients on their website.
"Can you show the ingredients," one user asked, as the account advised the user to email customer service.
Another user commented, "I just checked @tartecosmetics @ctilburymakeup @beccacosmetics @maccosmetics & they all list full ingredients on the websites. Every item/lipstick you go into it gives you full ingredients, full disclosure. This email bulls**t is just a way to lie and deceive consumers. It's shady business. Plain & simple."
Article continues below advertisement
When the account responded, "Our ingredients are listed on our packaging. We are not deceiving anyone. But thank you for your concern!? if you want a full list of ingredients please email info@kabcosmetics.com," the user fired back, "It's shady AF that you won't post ingredients. No legitimate, real company does that."
A rep for KAB exclusively told RadarOnline.com, "Our ingredients are listed on our website and we only delete rude, insulting comments attacking the girls' appearance and ones that mention false accusations. All real reviews, negative or positive, are welcome.
Article continues below advertisement
Customers also complained the product color isn't the same as the photo advertised on the website.
"I thought this product would be amazing," one buyer said. "The pencil is super hard and when applying, you have to dig into your skin! The colors are super dark and nothing like the photos. Definitely a no go!"
The KAB Cosmetics account responded, explaining that the lip kits "pull different undertones depending on lip pigmentation." As for the customers who complained about cracks, they were advised to email customer service.
Fortunately for Zolciak, the line did receive rave reviews from some customers.
"I love using the Sweetheart liner with the gloss over it! It's so dang smooth and soft," one buyer wrote, as a second said, "I love it. It does smell and taste great and the packaging is fun."
Zolciak, 40, and her daughters Brielle, 21, and Ariana Biermann, 17, launched the lip kit line earlier this month.
We pay for juicy info! Do you have a story for RadarOnline.com? Email us at tips@radaronline.com, or call us at (866) ON-RADAR (667-2327) any time, day or night.