Vicki Gunvalson Reveals Her Holiday From Hell With Beau Steve And Daughter's Family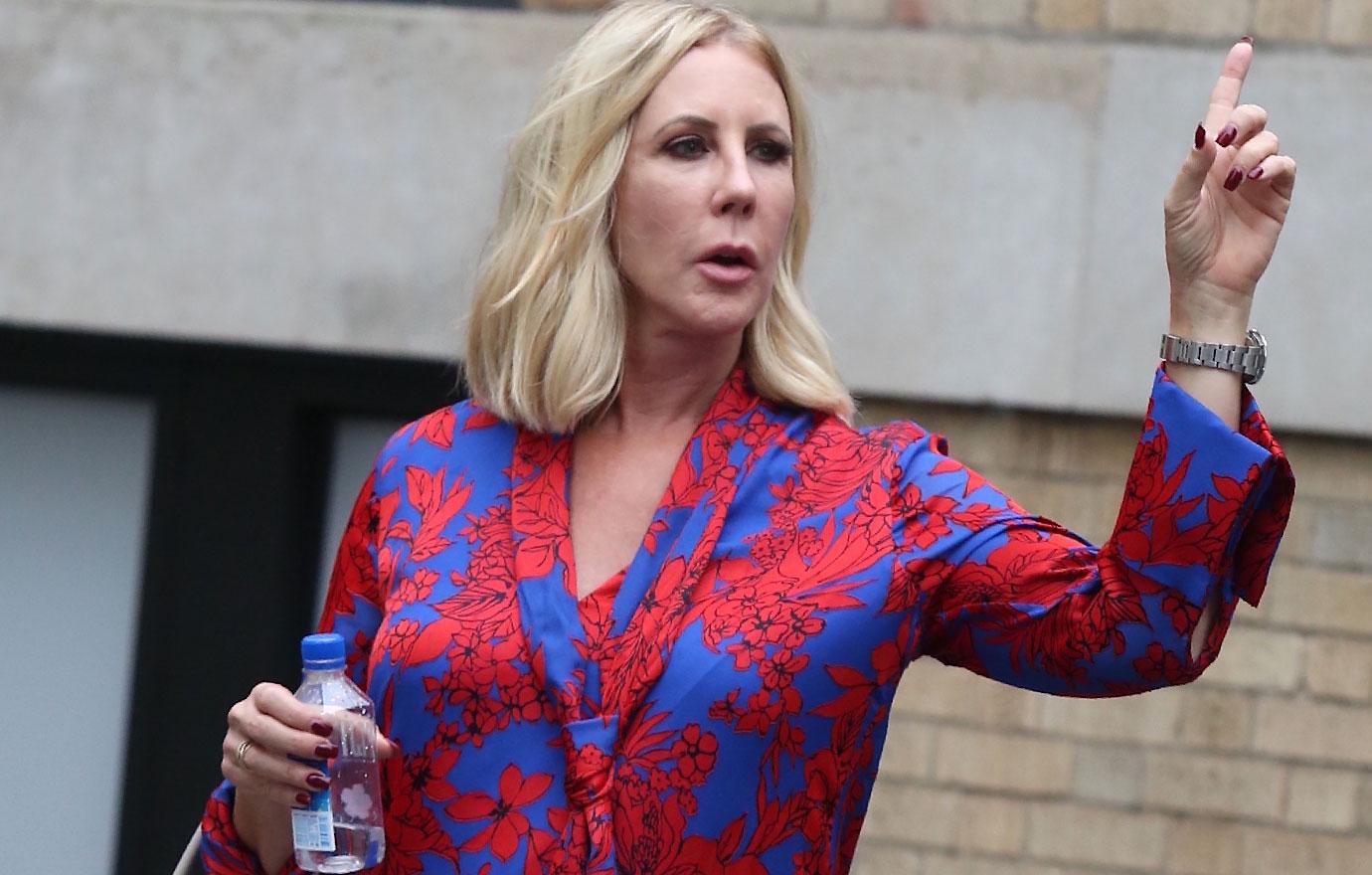 Vicki Gunvalson vented on Instagram about the bumpy start of her New Year's vacation with her boyfriend and family members.
The Real Housewives of Orange County star faced an ordeal at the airport with beau Steve Lodge, her daughter Briana, Briana's husband Ryan Culberson, and their kids, Gunvalson's grandchildren.
Gunvalson, 56, posted a photo on Saturday, December 29 of the exhausted-looking group standing in front of an airport Christmas tree with their luggage.
Article continues below advertisement
Gunvalson wrote as a caption, "We're stuck in the airport, flight has been delayed now over 6 hours! Worse case we'll have to rent a FAMILY VAN and drive through the night to Orlando! Disney Cruise or bust! #familyvan #wherearethecameraswhenweneedthem #familyadventure #alwayschaos @stevelodge_oc @ryan_culberson."
Luckily, they eventually made it, as Gunvalson's son-in-law Ryan later shared an Instagram photo of himself smiling on a ship with Briana, 31.
Article continues below advertisement
After RadarOnline.com blew the lid of Lodge's numerous divorces — from ex-wife Karla Lodge in 2005 and Tonya Compton in 2013 — a source close to RHOC told RadarOnline.com, "All of this stuff coming out about Steve's past marriages have thrown Vicki for a headspin because she didn't know all of it.
"She knew that Steve and his exes did not end on good terms, but these details that are coming out and that are undeniable have really caused some serious issues between them."