Cat Fight! NeNe Slams Eva For Leaving Her Out Of Bachelorette Party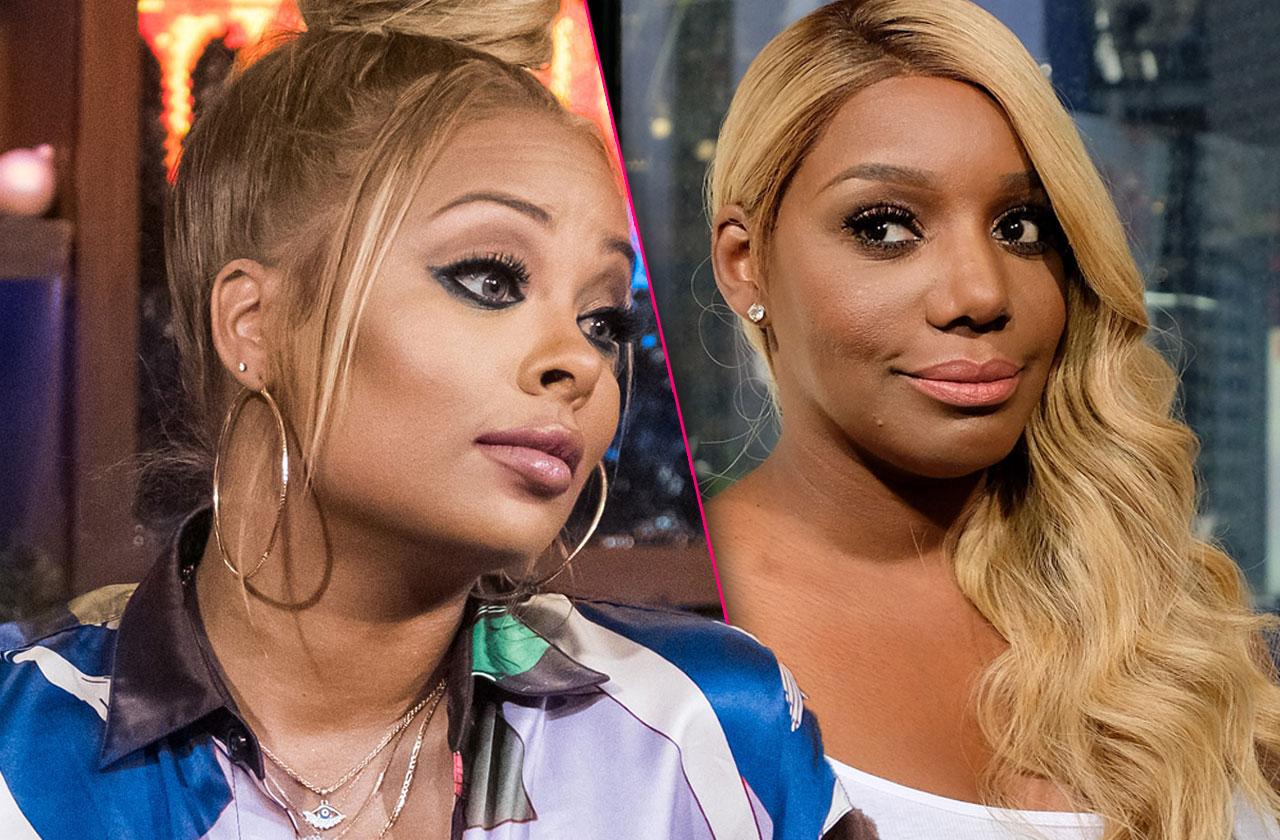 Article continues below advertisement
Marlo Hampton weighed in too. "It just seems weird that Porsha would have been invited and NeNe wouldn't. Your 'girl you've known forever' didn't get invited? 'My girl I've known forever.' That's the part right there."
Marcille tried to claim that the party was a "surprise," but Leakes wasn't convinced.
"I am not sure Eva knows what a surprise is. Because if you having a damn surprise, it's surprise! You don't know that sh*t is happening ," Leakes said in her confessional.
"You have 7,000 things going on," Marcille said to Leakes, referencing her husband Gregg Leakes' cancer diagnosis. "Coming to the strip club for a day in Miami is not one that I thought is that big of a deal."
Bailey explained why she thought it was a bad move on Marcille's part.
"It would have only taken Eva like, 10 seconds to just send a text and be like, 'Hey, you're speaking in my wedding. Come.' And I think NeNe actually would have gone to Eva's bachelorette party," she said.
Article continues below advertisement
"When you speak about her, it's like, you're always getting this advice from her and she's like a big sister to you. So, it implies like you guys are super close," Bailey told Marcille.
Leakes reminded the audience that she was hardly a "big sis."
"Big sis is getting old. Y'all b*tches are very close to my age," she said.
Marcille almost cried trying to explain why she left Leakes out of the party.
"I didn't purposely not invite NeNe," Marcille insisted to the ladies in Florida. "I don't have any sisters biologically that I know. So, for me, women in my life and in my circle is a blessing. I don't know why I'm getting choked up. I don't have to be best friends with NeNe for me to have a level of respect for her. I'm inspired by NeNe. And I've seen who NeNe has become, I've seen her successes, and I support her. I don't talk to her everyday like Cynthia does, that's fine. Or every day like Marlo does, that's fine. But that doesn't change the way I feel about her."
Marcille tried to downplay the situation in her confessional. "I'm sorry, what's the problem? I am not trying to have the friendship or relationship that Cynthia nor Marlo has with NeNe. I got what I got. I'm fine with it. I call her sis. And I call Maxine Waters Auntie Max."
Leakes had a simple response to the snub.
"I don't know whether I would have gone to Eva's bachelorette party, but an invite would have been f**king nice," she said in her confessional. "I mean, she did ask me to speak at her wedding. So, it seems to me it would make more sense if she would have said, 'Hey girl, do you want to come to Florida?' and I probably would have said to her, 'Hey girl, no.'"