Chris Watts' Parents Claim He & Wife Had Abusive Relationship Before He Killed Her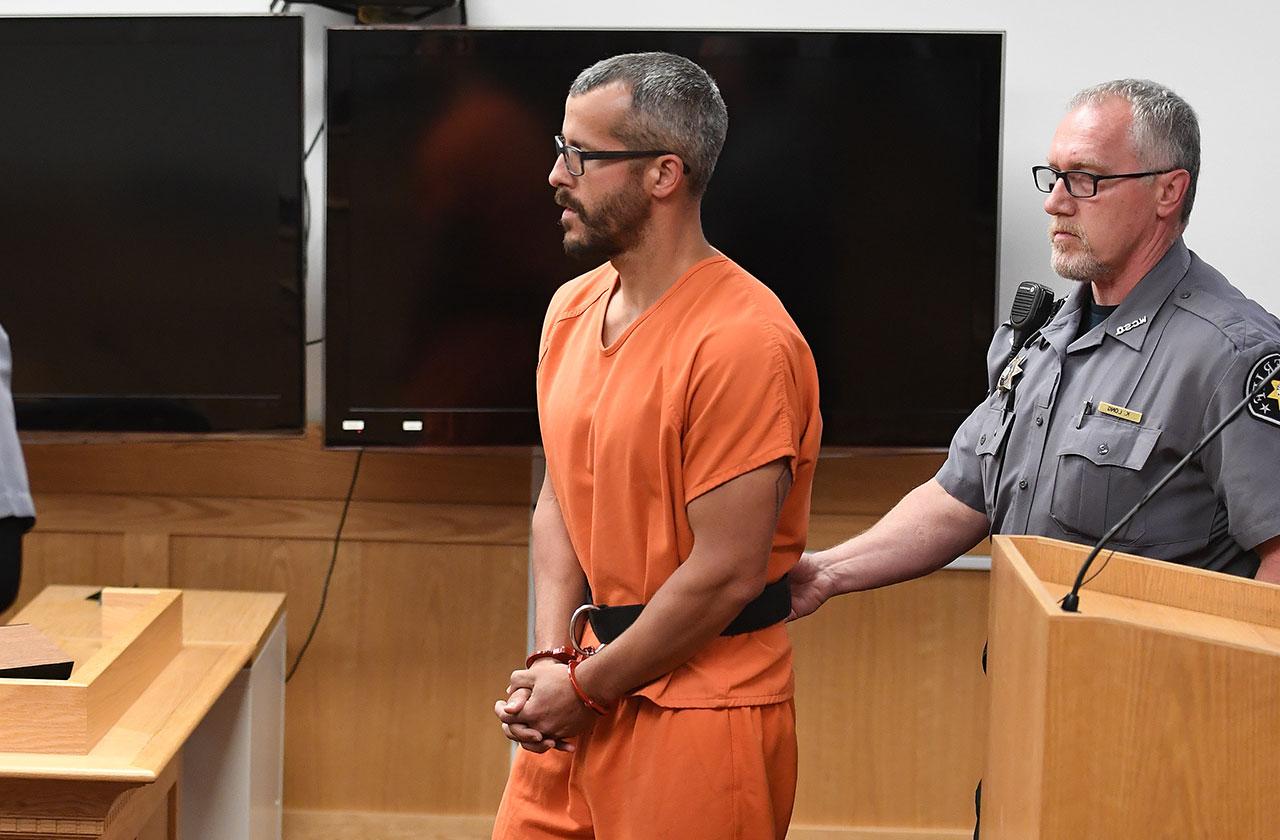 Despite the fact that he confessed to killing his two daughters and wife, Chris Watts' parents claim he's not a murderer, and is not guilty for his children's deaths.
In a shocking interview with KMGH, Ronnie and Cindy Watts described their son as a "normal" athletic man who played sports from age 5 to 17.
"He was normal, he didn't have a temper, he was just easygoing like his dad. He's not a monster," said Cindy.
Article continues below advertisement
As RadarOnline.com readers know, Chris, 33, confessed to murdering pregnant wife Shan'ann Watts, 34, and their two daughters, Bella, 4, and Celeste, 3, after two days of lying to police about their whereabouts and saying they had gone missing. He then retreated his confession, saying Shan'ann had strangled the girls herself, which is why he killed her. Earlier this month, however, he pleaded guilty to all three murders.
As far as his parents are concerned, however, Chris was pushed into his guilty plea, and is responsible only for choking his wife to death after seeing her kill their daughters.
Cindy claimed Chris and Shan'ann had "a very hard relationship." Apart from allegedly isolating Chris from his family, Cindy said Shan'ann made her feel like she "couldn't do anything right."
Radar readers recall that two days after Chris alerted police about Shan'ann's disappearance, he went to his father, Ronnie Watts, and told him the story. At the time, he said he was only responsible for his wife's death, not his children's.
Article continues below advertisement
"It's hard for me to believe that he would hurt them girls no matter what," Ronnie said. "The story he told me that night, I believed it: The way he looked at me, the way he was crying, I believed it."
With Chris' ever-changing stories, however, Ronnie and Cindy no longer know what to believe.
"I just want the truth of what really happened," Ronnie added. "If he did it all, I can live with it. If he didn't, I want him to fight for it."
Chris Watts is set to be sentenced next Monday.
Stay with Radar for updates.
We pay for juicy info! Do you have a story for RadarOnline.com? Email us at tips@radaronline.com, or call us at (866) ON-RADAR (667-2327) any time, day or night.