Sex Abuse, Brutal Beatings & Murder: Catholic Orphanage's Best-Kept Secret Exposed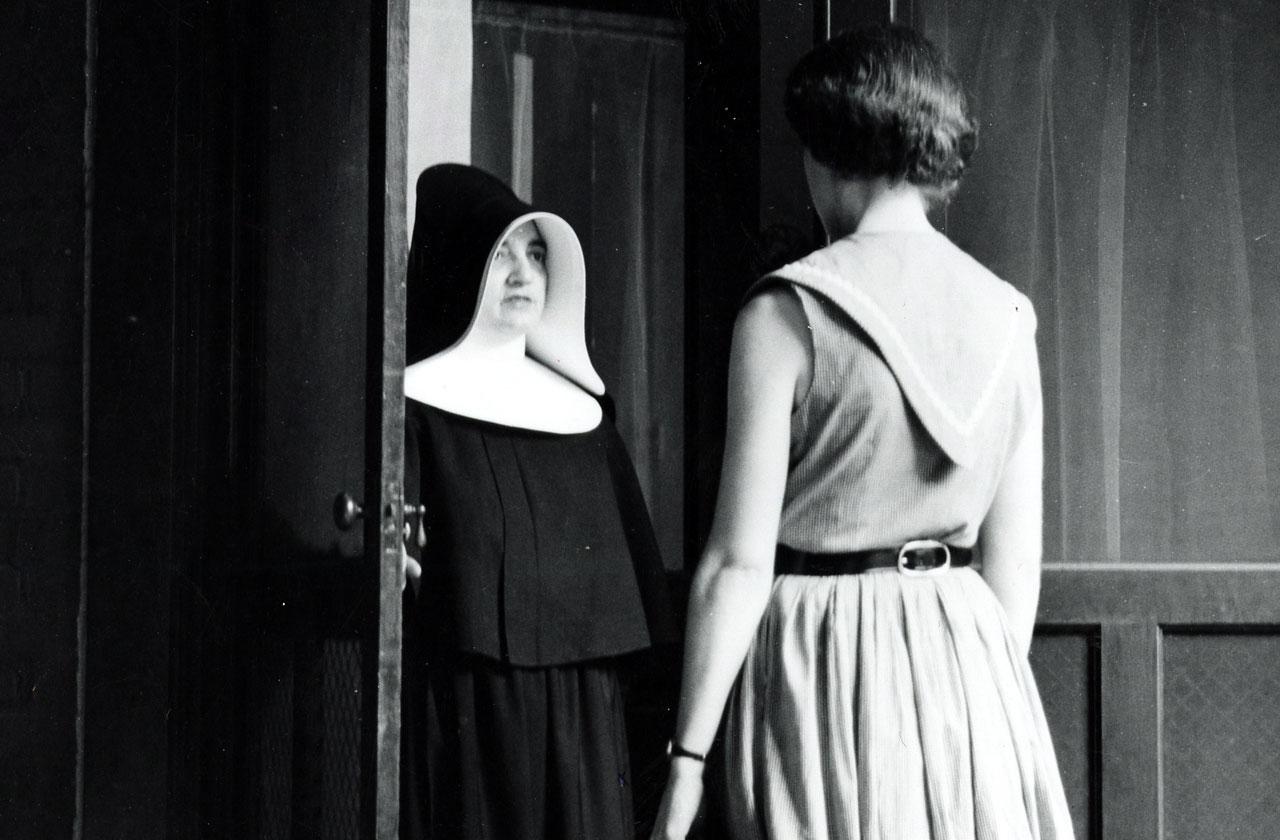 After years of collecting obscure letters, creepy photographs and chilling victims' stories, reporters were finally able to expose the best kept secret of the Catholic church.
It started in 1974, in the small and deceivingly cozy St. Joseph's Orphanage in Burlington, Vermont.
Kids of all ages were looked over by seemingly-compassionate nuns, all with artless dark habits and thick veils. They were given strict rules and told to worship God, above all else. They were taught to repress fear and pain and channel it into worship.
Article continues below advertisement
Terrified, the children gave in, not saying a word, not fighting back even when the nuns' strict punishments allegedly turned into abuse, exploitation and murder.
After a four-year investigation, BuzzFeed News published a report exposing the orphanage for its many crimes against kids.
A longtime orphan, Sally Dale, who lived in the institution from ages 2 to 23, spoke of the alleged abuse she received at the hands of the nuns, and even claimed she once saw a nun throw a boy out the window, causing him to plummet to his death, in 1944.
She said that the nun she was walking with at the time grabbed her by the ear and led her away, warning her that she had just imagined what she'd seen.
Dale also told the story of a nun who allegedly tossed a boy off a row boat in a nearby lake. While she claimed he was teaching him how to swim, the child never returned.
"Oh don't worry, he's gone home for good." a nun reportedly told her after she asked if the boy had died.
Article continues below advertisement
Another former St. Joseph's Orphanage resident, Sherry Huestis, also gave various accounts of alleged abuse and murder by nuns.
Huestis recalled that one night, she woke up to terrible screams. She got up and ran towards the noise only to find a nun hovering over another nun, who was giving birth to a black baby.
The next day, Huestis was in the nursery with the newborn, when she said another nun came in, pushed a pillow onto the baby's face and kept it there until the child went limp.
When Huestis retold the story to the orphanage's social worker, she said the nursery nun slapped her across the face.
Another chilling story was told by former orphan Joseph Eskra. The man, who lived in the children's home in the 1950s and early 1960s, said he remembered a day when a boy failed to show up at dinner. When they all went to search for him as a group, they found him tied up to a tree, frozen to death.
Article continues below advertisement
Many other former residents recalled horror stories such as these from their days in St. Joseph's Orphanage. They also told tales of the brutal beatings they received at the hands of the nuns, including being locked up in small spaces, being forced to eat their own vomit and being burned by matches. Some also alleged sexual abuse.
Dale, Huestis and Eskra are just three of hundreds of victims who have spoken out against the Catholic church and orphanages since the 1990s. Dale was even one of about 100 people who filed law suits against the institution decades ago.
The horrific revelation comes days after a report exposed the wave of child sexual abuse that exited in the Catholic church in the 1990s—and the priests, bishops and clergymen that helped cover it up.
We pay for juicy info! Do you have a story for RadarOnline.com? Email us at tips@radaronline.com, or call us at 800-344-9598 any time, day or night.
For the biggest celebrity news stories of the day, controversies, crime, and other hot topics listen to our new podcast 'All Rise' below!