'Teen Mom' Lie! Jenelle Evans' Sister-In-Law Claims David Wasn't Raised Homophobic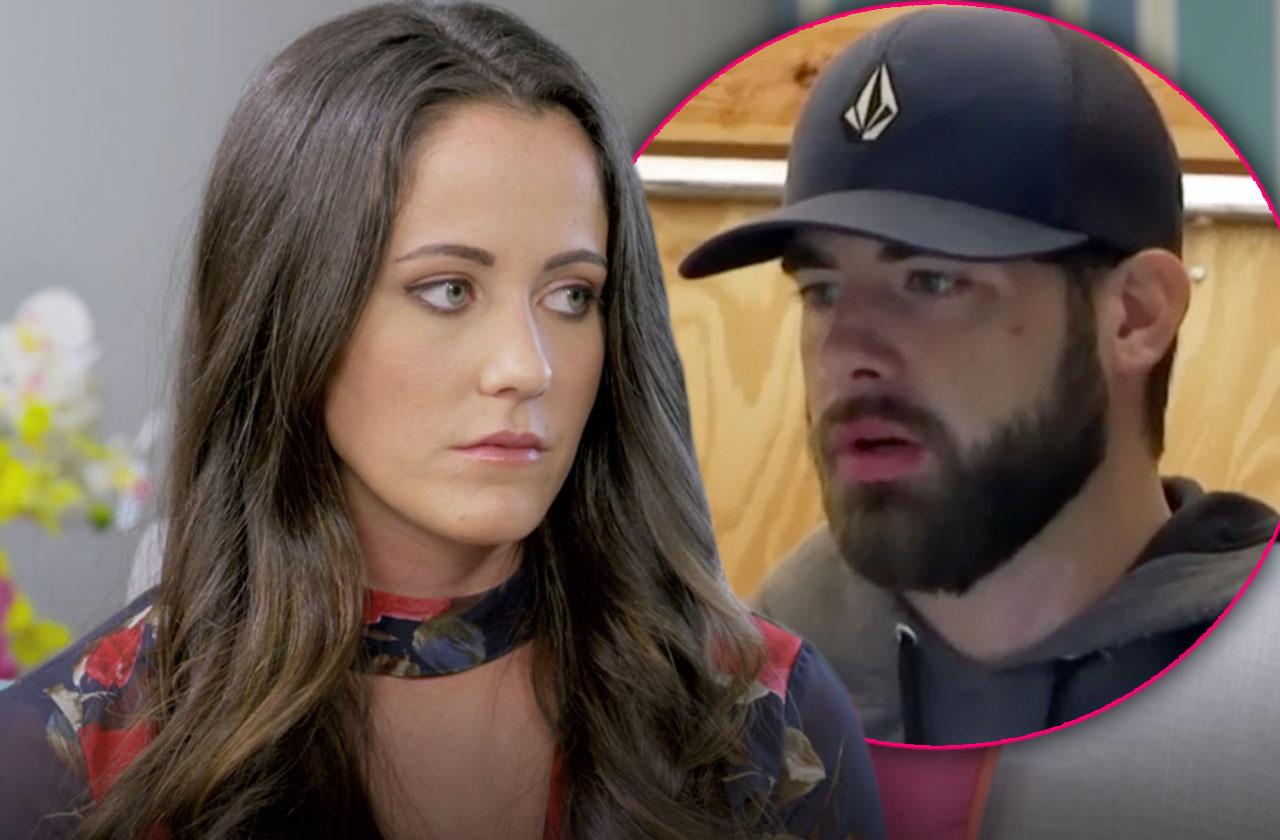 For the latest Teen Mom news subscribe to our podcast 'Teen Mom Time' below!
Jenelle Evans claimed her husband David Eason is anti-LGTBQ because of the way he was raised on the Teen Mom 2 reunion, but his sister Jessica Eason Miller insists exclusively to RadarOnline.com's podcast Teen Mom Time that her excuse is false.
"He doesn't care what anyone thinks," Eason Miller said on Teen Mom Time. "Why would you say that and put hatred out there? He never should've said that. If he thought it he should've kept it to himself."
Article continues below advertisement
Eason Miller admitted that while they were raised Baptist growing up, their parents never forced homophobic views on them.
"We were taught straight from the bible: Men don't date men, women don't date women," she said. "But that wasn't something our mom and dad drilled in our heads growing up. That was something David himself was disgusted by. I don't think they even had any discussion with us about that. That was his personal feeling!"
Eason Miller has been estranged from her brother ever since she posted photos with Eason's son Kaden, who he didn't have custody of at the time. The photos caused Evans and her sister-in-law to feud publicly.
Eason Miller was "relieved" when her brother was fired from Teen Mom 2 because of his homophobic comments.
"I was happy," she admitted. "It sounds terrible, but I felt like I was going to get my brother back and that he would come to his senses."
Article continues below advertisement
She then explained how fame "changed him."
"When David got on the show he completely changed," she said. "He was a different person. He'd be really nice then suddenly get really mad and offended. He was hating that fact that people were getting into his business."
The tweets that got Eason fired from the MTV series read, "Why don't you go tell the homo and transgender parents to start teaching their kids better morals? Oh I forgot that's supposed to be normal. No, I'm going to teach them not to associate with them or be that way. If you lay down with dogs you get up with fleas."
On part two of the Teen Mom 2 reunion, Evans defended her husband.
"It's the way he was raised," she claimed. "His kids didn't hear him say that. He doesn't run around the house saying I hate gay people."
But Eason continues to make controversial comments. Earlier this week, he posted a meme of a bride and groom on Instagram that read, "It's natural, it's worked for thousands of years and you can make babies."
He captioned the meme, "For the people who get offended when you call then what they identify themselves as… I'm also proud to be a white man, a southerner and a redneck! #pride."
Who do you believe? Tell us in the comments!
We pay for juicy info! Do you have a story for RadarOnline.com? Email us at tips@radaronline.com, or call us at 800-344-9598 any time, day or night.