Jon Gosselin Posts Loving Photo With Daughter Hannah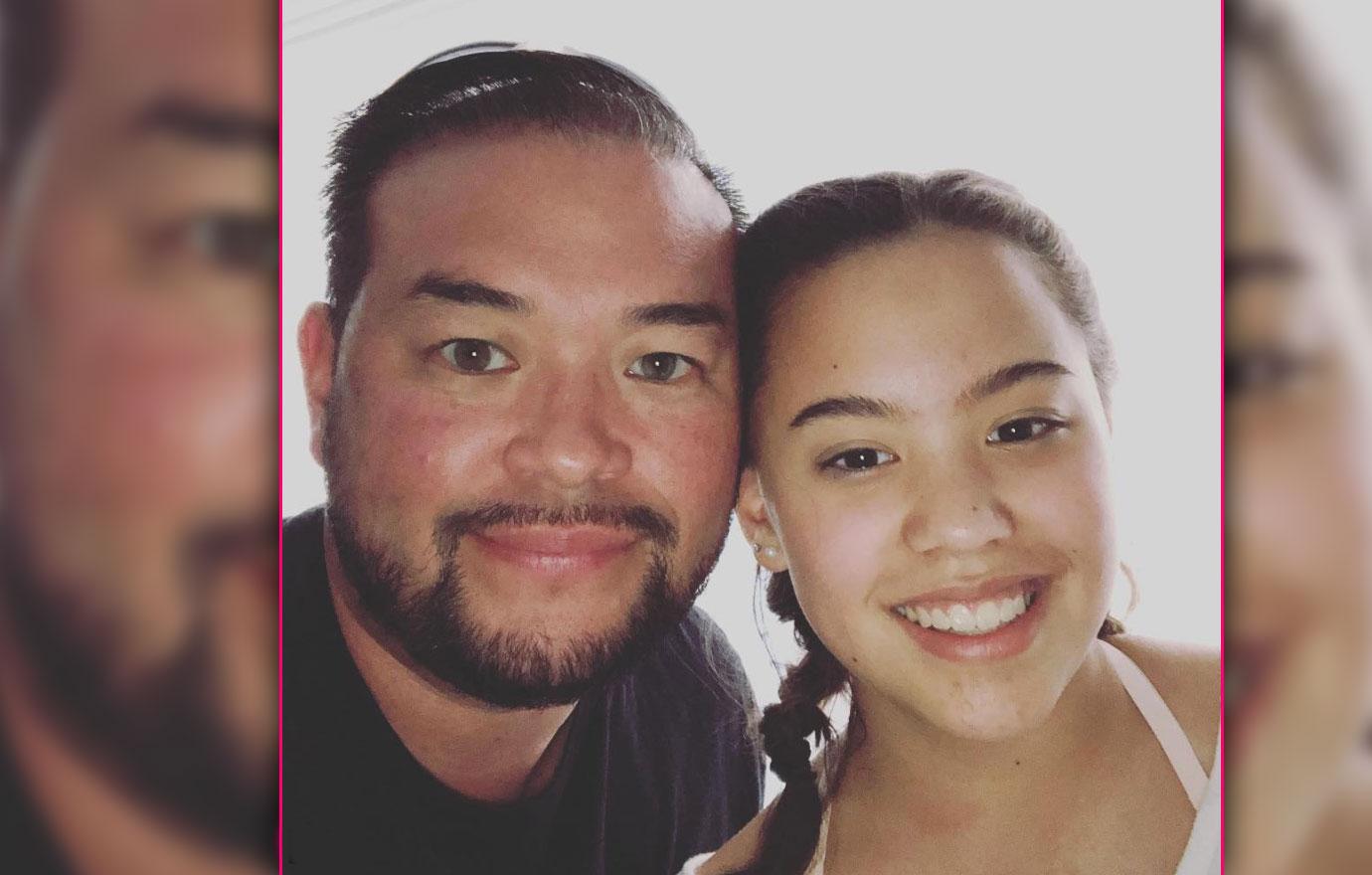 Jon Gosselin has posted a loving photo with his daughter Hannah amid rumors that she is now living with him.
The former Jon & Kate Plus 8 star who went through a nasty divorce with former wife Kate Gosselin shared the selfie with Hannah on Saturday, June 3.
It appeared on his Instagram with the caption, "Happy Saturday!!! School is almost over Thank God!!!!"
Hannah is all smiles and fans weighed in, with one responding, "She just looks so happy to be with her Dad!!"
Article continues below advertisement
Another wrote, "Happy for your happy, both of you. ?"
Jon, 41, took a road trip with daughter Hannah before Memorial Day, causing talk that the girl might be living with him now. While the custody issues with ex-wife Kate are unclear, Jon's social media posts show he's been spending lots of time with Hannah lately!
The divorced dad of eight documented his happy vacation with Hannah on Instagram, which followed Jon celebrating his previously MIA son Collin's birthday. His sextuplets with ex-wife Kate, including Hannah and Collin, had turned 14.
Jon also posted a cryptic May 25 video in which he said, apparently about Hannah, "I'd like to thank everyone for their love and support during this week. Obviously, you know the situation. If you don't know the situation you should get together with a friend or anyone who understands the situation. But I want to say Happy Memorial Day, good luck to everyone and have a safe and happy weekend."
One follower noted at the time, "Hannah loves being with her daddy. She feels the love."
Article continues below advertisement
Also, as RadarOnline.com exclusively reported last month, Kate has been s demanding thousands from her ex-husband in a bitter new legal battle.
According to shocking court records obtained by RadarOnline.com, the mother of eight filed a lawsuit against her ex-husband in March. She is demanding Jon cough up more than $132,000.
Although it remains unclear why the famed reality TV mom is demanding the money from her ex, RadarOnline.com has learned Jon refuses to pay and has already lawyered up.