New York Attorney General Resigns Amid Explosive Accusations Of Sexual & Physical Abuse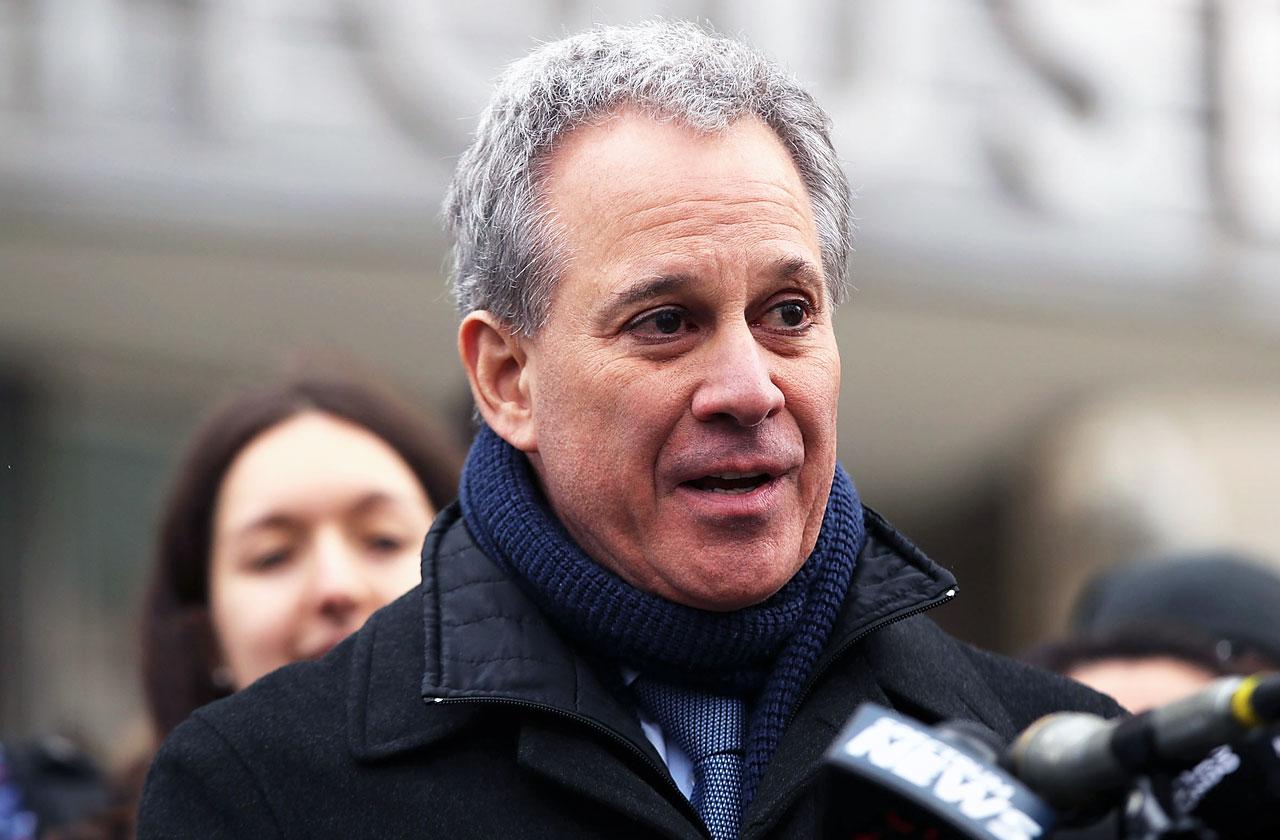 New York Attorney General Eric Schneiderman resigned on Monday night after four women have came forward with explosive allegations of sexual abuse.
According to The New Yorker, Democrat Schneiderman, who led the legal challenges against disgraced film producer Harvey Weinstein, is now facing his own accusations of physical abuse.
Four women, including Michelle Manning Barish and Tanya Selvaratnam, told the magazine that Schneiderman "subjected them to nonconsensual physical violence," including "repeatedly" hitting and choking them.
Article continues below advertisement
He released a statement on Monday, May 7, 2018, tendering his resignation.
"It's been my great honor and privilege to serve as Attorney General for the people of the state of New York. In the last several hours, serious allegations, which I strongly contest, have been made against me. While these allegations are unrelated to my professional conduct or the operations of the office, they will effectively prevent me from leading the office's work at this critical time. I therefore reason on my own this, effective at the close of business on May 8, 2018."
Manning Barish, who met Schneiderman in 2013, told the magazine that about four weeks into their physical relationship, Schneiderman grew violent . She shared a story about one particular night, when both had been drinking and the pair found themselves "lightly baiting" each other in his apartment.
"All of a sudden, he just slapped me, open handed and with great force, across the face, landing the blow directly onto my ear," Manning Barish said. "It was horrendous. It just came out of nowhere. My ear was ringing. I lost my balance and fell backward onto the bed. I sprang up, but at this point there was very little room between the bed and him. I got up to try to shove him back, or take a swing, and he pushed me back down.
Article continues below advertisement
"He then used his body weight to hold me down, and he began to choke me. The choking was very hard. It was really bad. I kicked. In every fiber, I felt I was being beaten by a man."
Earlier in the day, Schneiderman admitted to enjoying and engaging in kinky fetishes, but denied any of the accusations.
"In the privacy of intimate relationships, I have engaged in role-playing and other consensual sexual activity," the attorney general said in a statement. "I have not assaulted anyone. I have never engaged in nonconsensual sex, which is a line I would not cross."
The New York AG has long been a liberal Democratic champion of women's rights, and recently he has become an outspoken figure in the #MeToo movement against sexual harassment.
We pay for juicy info! Do you have a story for RadarOnline.com? Email us at tips@radaronline.com, or call us at (866) ON-RADAR (667-2327) any time, day or night.