Officials Reveal More Shocking Details After Golden State Killer's Arrest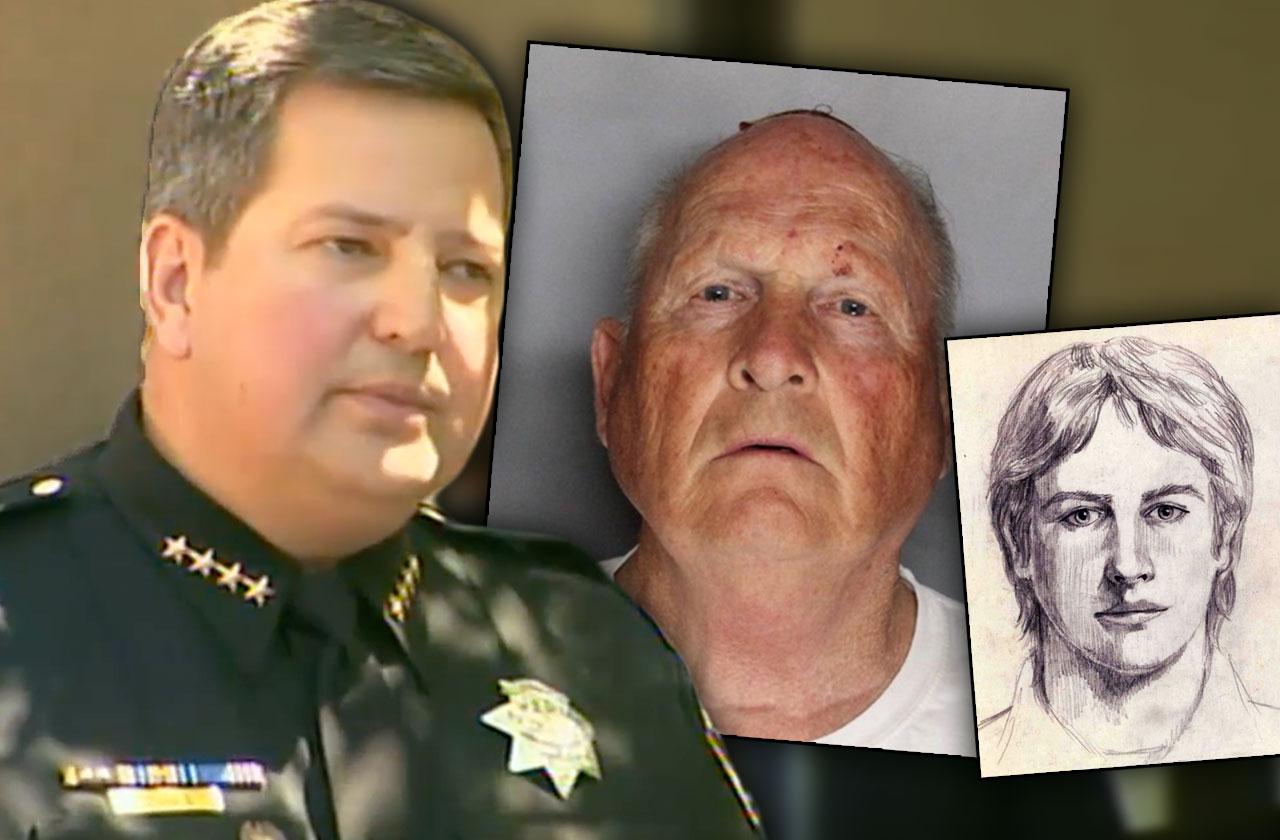 In the surprise culmination of a decades-long investigation, officials revealed in a press conference today they have identified and filed multiple capital murder charges against the so-called Golden State Killer, Joseph James DeAngelo.
"The answer has always been in Sacramento," Sacramento District Attorney Anne Marie Schubert said Wednesday. "We all knew we were looking for a needle in haystack, but we also knew the needle was there."
Article continues below advertisement
The stunning break in the case came after police put DeAngelo under surveillance and collected his DNA from an object he had discarded.
"We were able to confirm what we thought we already knew, that we had our man," said Sacramento County Sheriff Scott Jones of his department's "dogged determination" in solving the nearly 42-year-old cold case mystery.
Police are holding DeAngelo on murder charges for the killings of Brian and Katie Maggiore, a couple he allegedly slayed in 1978 while they were out for a walk around their Rancho Cordova, Calif., neighborhood, and the 1980 deaths of Lyman and Charlene Smith in Ventura.
Authorities arrested DeAngelo, a father and grandpa, outside his home in Citrus Heights, Calif., on Tuesday, April 24.
Officials promised more charges were to come, and DeAngelo, ineligible for bail, is currently being held in the Sacramento County Main jail.
As RadarOnline.com reported, DeAngelo is a former Exeter police officer who officials believe is responsible for terrorizing a number of California communities, burglarizing over 100 homes, raping scores of women and killing 12 people between 1976 and 1986.
Article continues below advertisement
"Very possibly he was committing these crimes while he was employed as a peace officer," said Jones.
"It is the most prolific unsolved serial killing case probably in modern history," added Sacramento County District Attorney Anne Marie Schubert.
She that there were multiple "breaks" in the case, especially within the last six days as investigators followed DeAngelo and were able to collect DNA sample left by the former police officer.
"We are always surprised with someone with a law enforcement background commits a crime, particularly a crime of this magnitude," Ventura County District Attorney Greg Totten said in the exclusive interview with RadarOnline.com. "I don't want to get into specific, but there were indicators that now, when we look at them, might have suggested that. It's still shocking and disappointing to us."
The case was thrust back into the headlines after the accidental 2016 overdose death of comedian Patton Oswalt's wife, Michelle McNamara, who had become obsessed with the hunt for the East Area Rapist/Original Night Stalker, a man she had nicknamed the Golden State Killer.
Article continues below advertisement
At the time she died, McNamara was in the process of writing a book about her years-long investigation into the serial killer's crimes, and the result, I'll Be Gone in the Dark, was posthumously published in March.
"#MichelleMcNamara didn't care about getting any shine on herself," Oswalt tweeted after DeAngelo's arrest. "She cared about the #GoldenStateKiller being behind bars and the victims getting some relief. She was Marge Gunderson in FARGO, not Chilton in SILENCE OF THE LAMBS."
Totten said he was working as a summer law clerk at the Ventura County District Office when he first came across the case of Charlene and Lyman Smith's murder.
"It was truly a case that struck terror throughout Ventura County because of the nature of the crime," Totten said. "It's interesting to be at this juncture and to see something that you worked on so long ago come to a point where we were able to finally charge an individual. For me, the most rewarding aspect of it is to be able to bring this killer to justice for those victims and their families. This is why we do this type of work."
We pay for juicy info! Do you have a story for RadarOnline.com? Email us at tips@radaronline.com, or call us at (866) ON-RADAR (667-2327) any time, day or night.