Sling TV Reality Takeover
Where Did She Go Go? Honey Boo Boo Then And Now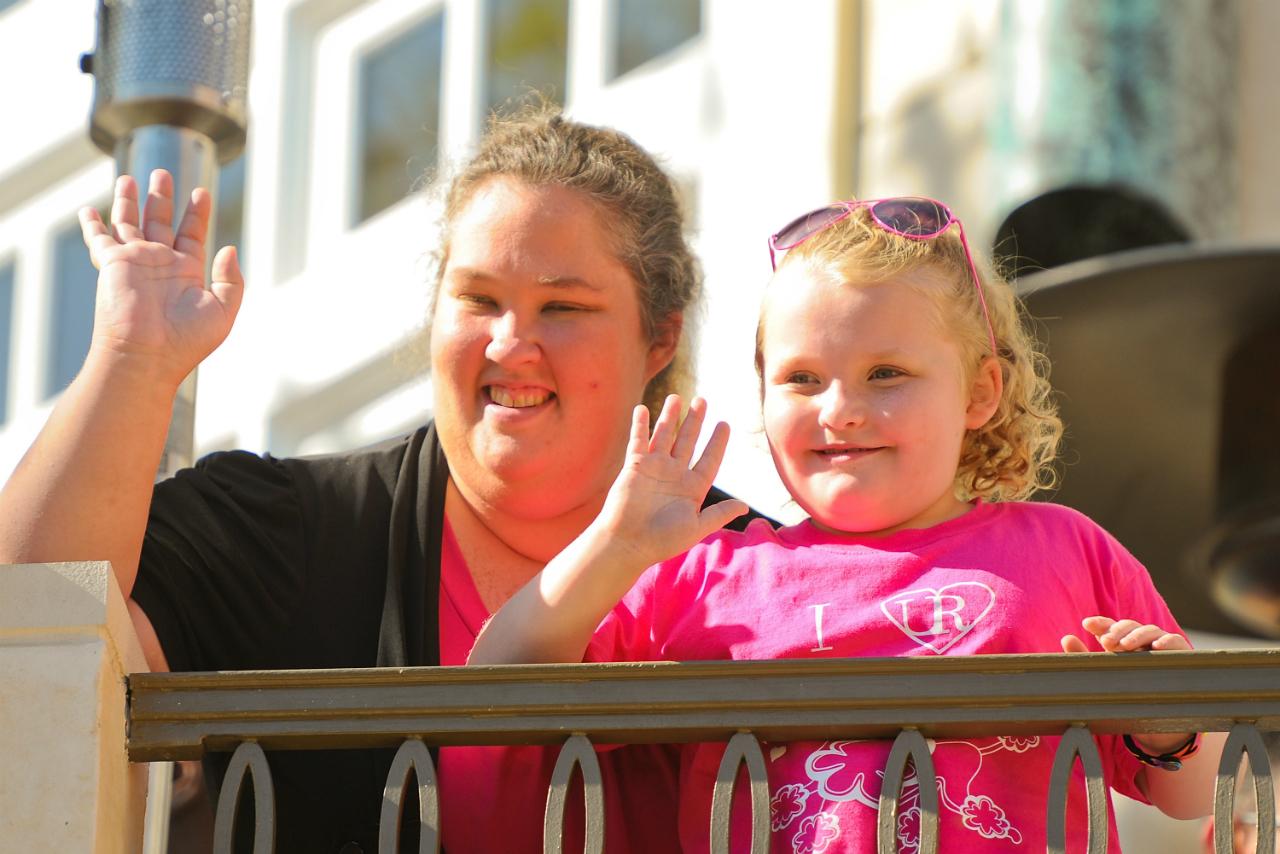 Back in 2012, a sassy little pageant diva grabbed plenty of attention on the show Toddlers & Tiaras. She went by the name Honey Boo Boo and though she was just a child, she had more spunk and personality than almost any other reality TV star at the time. The exposure on the tot pageant show gained Honey Boo Boo so much attention that she went on to star on her own reality show, Here Comes Honey Boo Boo, which gave a peek into her unconventional family and home life, plus offered plenty of opportunity to show off even more sass.
Article continues below advertisement
A Star Is Born
At the height of its run, Toddlers & Tiaras produced an unlikely breakout star—Alana "Honey Boo Boo" Thompson first burst into American homes on the series in 2012. Among the glam pint sized divas on the show, this straight-talking, hyper girl stood out for not fitting the cookie cutter mold of the other contestants. She was all personality and her colorful home life only accentuated Honey Boo Boo's interesting appeal.
Article continues below advertisement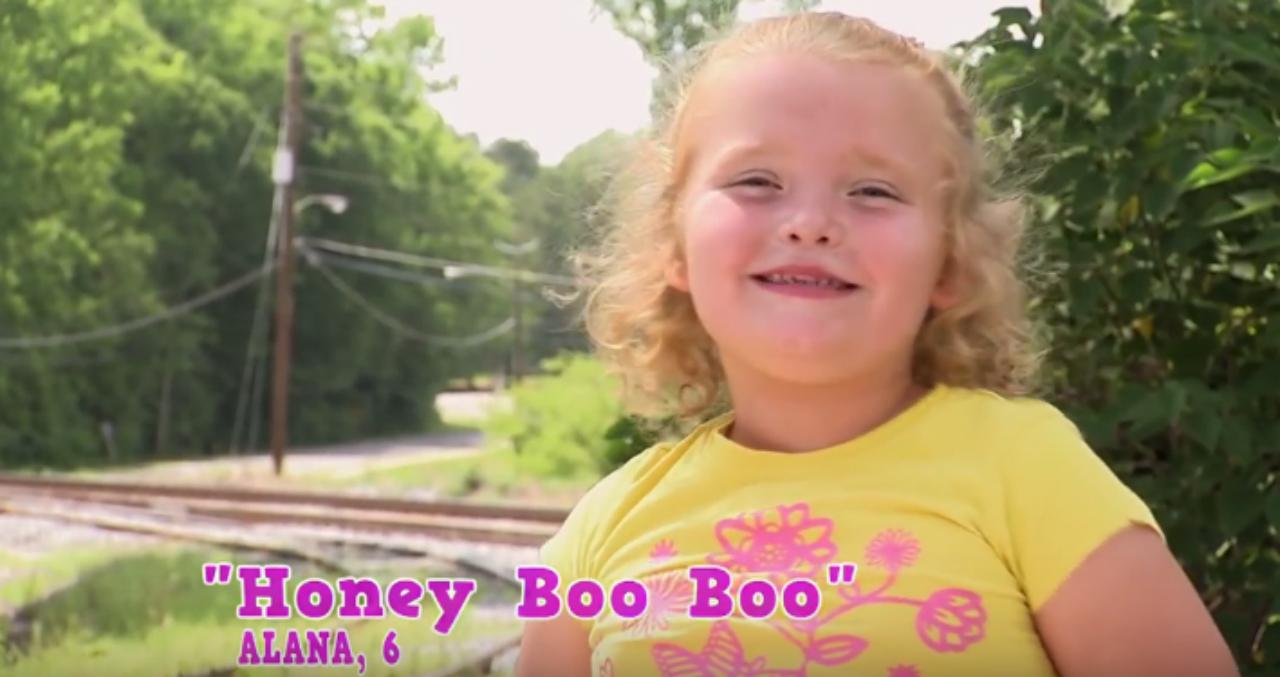 Her Own Reality Show
Here Comes Honey Boo Boo premiered in August 2012 and ended in 2014 when it was canceled by TLC. The show featured an inside look at the then six-year-old child pageant contestant and her mother, "Mama" June Shannon and the rest of her family, her father Mike "Sugar Bear" Thompson, and sisters Lauryn "Pumpkin" Shannon, Jessica "Chubbs" Shannon, and Anna "Chickadee" Shannon, who resided in rural McIntyre, Georgia.
The show was canceled amid the controversy that Mama June reportedly was dating a registered sex offender, which she denied. Four shows that had been taped for the series' fifth season aired in 2017 as part of a special titled Here Comes Honey Boo Boo: The Lost Episodes.
Go Go Juice
Among the many criticisms that Honey Boo Boo's mother faced was her decision to give her daughter what they called "Go Go Juice," a mixture of Red Bull and Mountain Dew containing the caffeine equivalent to two cups of coffee. Mama June turned to the beverage to give her daughter energy for pageants and when people found fault with the questionable drink for a child, she responded: "There are far worse things...I could be giving her alcohol."
Article continues below advertisement
Dr. Drew even gave the Go Go Juice a sip when he had Honey Boo Boo and Mama June on as guests and...well...he wasn't much of a fan of the caffeinated cocktail.
Interesting Family Recipe
Mama June was a die-hard couponer so she could keep household expenses low. One episode of Here Comes Honey Boo Boo showed the family cooking a low-cost spaghetti dinner which Alana and Mama June referred to as "sketti." The sauce was a combination of ketchup and margarine, a creation that helped cut grocery costs while keeping the family fed. Despite some of the critical comments about their diet, Mother Nature Network praised Mama June for her "keen business sense," including how she spent just $80 a week to feed her family.
Honey Boo Boo's Greatest Moments
Honey Boo Boo's over-the-top personality made for some excellent reality TV moments, with the term "redneckognize" and the phrase "A dolla make me holla, Honey Boo Boo child!" among her many catchphrases. There was never a shortage of hilarious dialogue from the pint sized dynamo and fans continued to tune in to see what she would say next. Behold, Honey Boo Boo in top form:
Article continues below advertisement
Alana's Questionable Interviews
Along the way, Honey Boo Boo nabbed a lot of media attention, but the hyper reality star often wasn't very well-behaved during interviews, such as the assortment seen in this video, where she acted out, was loud and often disrespectful. It was clear there would never be a dull moment with Honey Boo Boo in the room!
Pageant Retirement
In 2013, Mama June announced Honey Boo Boo's retirement from the pageantry circuit, noting that she was too busy with other projects, namely her own TV show. She told In Touch magazine: "We're done. We haven't done a pageant for a while, because we're so busy with our show and school and life in general." She added that while Alana "misses the stage," the reality stars "still have all our pageant friends. We go along and cheer on our other pageant friends."
Health Concerns
In February 2015, Alana and June stopped by the show The Doctors, where an intervention was staged for Alana because she was considered obese, weighing 125 pounds and facing health risks, including asthma. Could she change her habits and lose the weight? Dr. Travis Stork pointed to the excess of sugar and processed food in her diet as well as a lack of exercise as contributing factors.
Article continues below advertisement
Spinning Off
After Here Comes Honey Boo Boo ended, her family continued to stay in the reality TV spotlight, with Mama June and Sugar Bear participating on Marriage Boot Camp: Reality Stars 4 in 2015 and Honey Boo Boo's mom landing Mama June: From Not to Hot in 2017, which chronicled her impressive weight loss transformation. A second season of Mama June's series aired in 2018.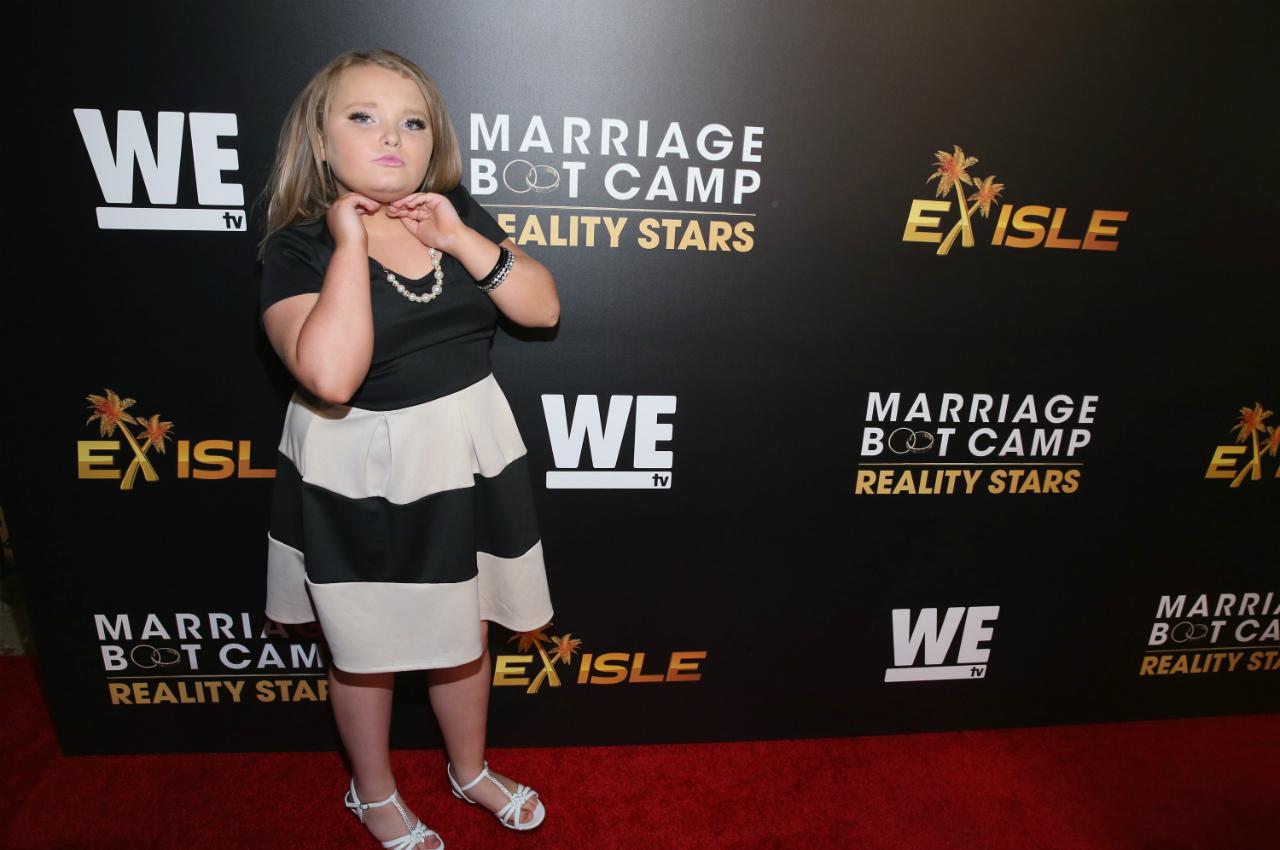 All Grown Up
While fans remembered Alana from her childhood pageant days, after her show ended, she took a little time out of the spotlight, only to return yet again when Mama June's show landed on TV.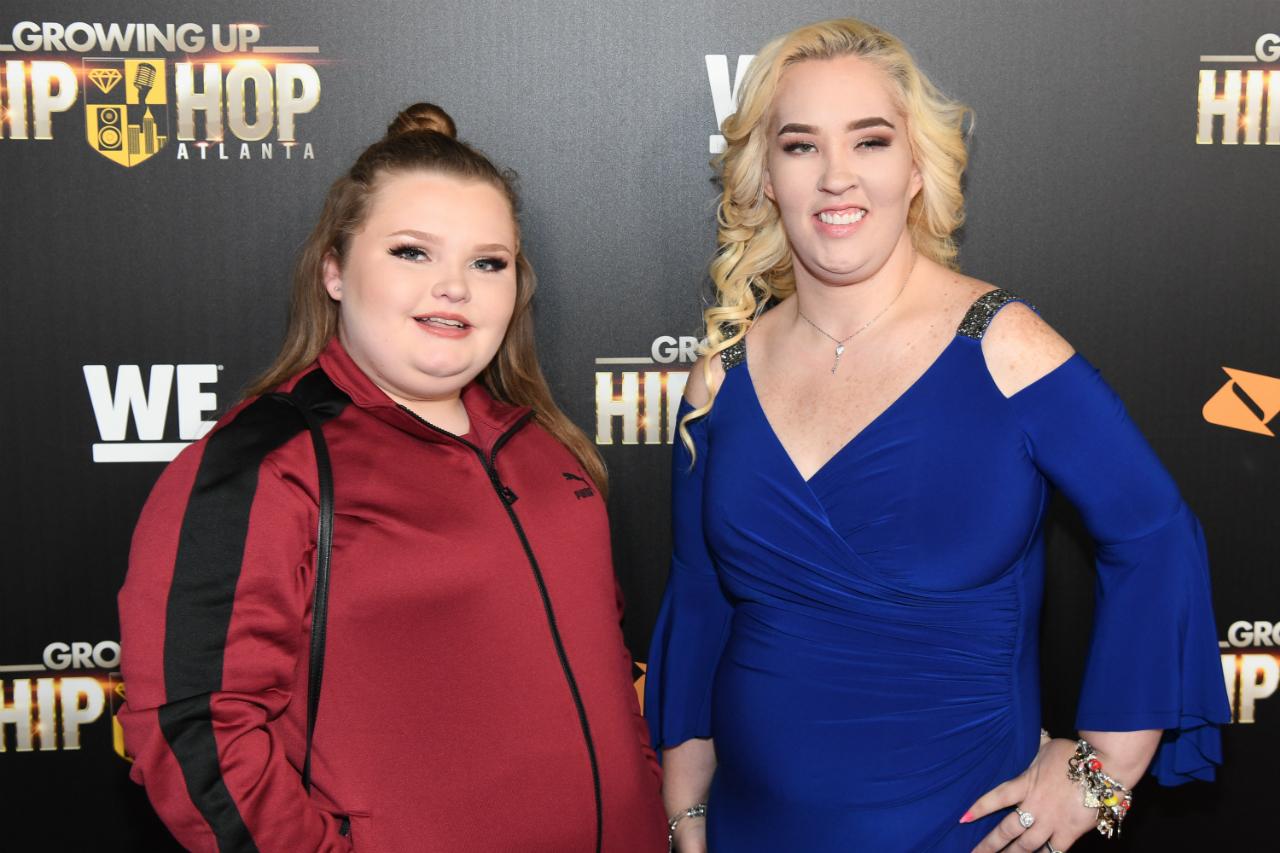 Check her out giving mom some lessons in how to walk in high heels in this clip from Mama June: From Not to Hot. She's passing along a bit of that old kid pageant wisdom.
Social Media
Of course, being a reality star and all, Alana started her own Instagram account that has allowed fans to keep up with the former pageant queen, loaded with all the selfies you can handle. Among the silly pics were some surprising words of wisdom, such as a 2017 post where she wrote: "I may not be perfect but at least I'm not fake."
We pay for juicy info! Do you have a story for RadarOnline.com? Email us at tips@radaronline.com, or call us at (866) ON-RADAR (667-2327) any time, day or night.
For the latest Teen Mom news subscribe to our podcast 'Teen Mom Time' below!