Bill Cosby Judge Steven T. O'Neill Kept Relationship Secret, Used As Grudge Against Key Witness: Sources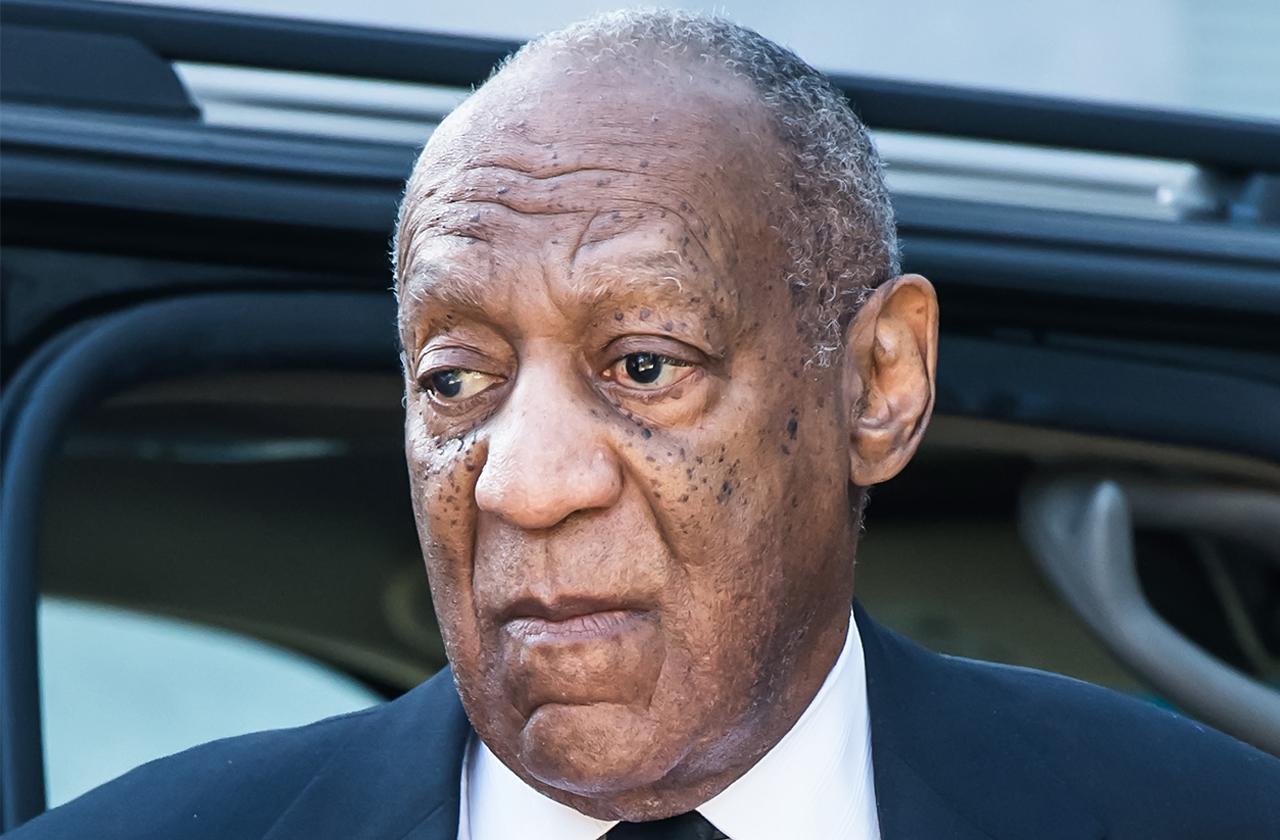 The sex assault retrial of Bill Cosby has been rocked on its eve with accusations the presiding judge, Steven T. O'Neill, had a blow out fight with a key witness arising from allegations of a close relationship he had with that witness's employee.
In a stunning RadarOnline.com exclusive, it's claimed Judge O'Neill had a close relationship with a young lawyer named Maureen Coggins in 1998 and 1999.
Coggins, who is now also a judge for the Montgomery County Magisterial District in Pennsylvania, was an assistant district atorney working under Bruce L. Castor Jr., the former district attorney who notoriously declined to press charges against Cosby in 2005.
Article continues below advertisement
Why is this important? Prosecutors want Judge O'Neill to exclude Castor as a witness and from telling the jury why he declined to prosecute the actor in 2005, citing a lack of "reliable and admissible" evidence.
District Attorney, Kevin R. Steele, argued in recent court papers that the opinion of Castor is not relevant and should not be presented to a jury by the defense team.
"There is simply no legitimate, relevant purpose to presenting evidence of Castor's publicly-stated reasons for declining prosecution, which centered on his alleged opinions about the admissibility and credibility of the evidence. His opinions on those subjects are not remotely relevant," Steele wrote in court papers.
"Such evidence and argument can only be used to confuse the issues and mislead the jury, as the defense attempted to do at the first trial," Steele added.
Staggeringly, the man who must make the decision on whether to keep Castor's opinion out of the trial is Judge O'Neill.
Judge O'Neill could be forced to make that call as early as tomorrow (Thursday) when the final round of pretrial hearings before jury selection begins on April 2.
Article continues below advertisement
But Cosby's defense team, headed by high-profile lawyer Thomas Mesereau, who won an acquittal for Michael Jackson during his 2005 child-molestation trial, are almost certain to ask Judge O'Neill to recuse himself permanently from the trial, a request that would also require a new judge to make a decision on the admissibility of Bruce Castor, sources told RadarOnline.com.
It would also likely delay the trial.
The scuttlebutt behind this latest Cosby turmoil stem from a local and bitter political battle between Judge O'Neill and Castor over who would become Montgomery County District Attorney in 1999.
It was a fight Castor ultimately won – but not before bitterness was sewn.
Sources on the ground in Montgomery County told RadarOnline.com that Castor deliberately sat Coggins directly in front of O'Neill at the podium, where she wore a "Castor for DA" button.
At the event, both Castor and O'Neil were scheduled to give three-to-five minute talks to their fellow county GOP members to introduce themselves and explain why they were running.
Article continues below advertisement
With Coggins front-and-center, O'Neill was "absolutely terrible that night," said a source who was there. "Nervous, sweating, stammering, no focus. Just really bad."
According to RadarOnline.com's well-placed sources, Bill Donnelly, who was O'Neill's campaign manager during the run, later called the then GOP party chair, Frank Bartle, to ask him who had put Coggins in front of O'Neill to throw him off the game at the debate.
Castor later insisted to Bartle he hadn't — and, in fact, Coggins' arrival at candidate night was how he first learned of O'Neill and Coggins' relationship.
But the damage to O'Neill was done. He lost the election shortly thereafter.
Castor and Coggins did not respond to a request for comment when contacted by RadarOnline.com.
"Judge O'Neill has a motive to get back at Castor for his humiliation," a source who knows Castor told RadarOnline.com.
Article continues below advertisement
In another bizarre twist in the protracted Cosby case, it was Judge O'Neill who tossed Cosby's claim that the first trial should never have proceeded in the first place, based on Castor's non-prosecution agreement with the comedian's lawyer more than a decade ago.
On the stand, Castor defended his decision not to bring charges, citing among other thing victim Andrea Constand's year-long delay in going to police, her continued contact with Cosby, and suggestions that she and her mother might have tried to extort the comic.
O'Neill did not elaborate on how he came to the ruling, but he appeared to doubt Castor's credibility regarding the existence of the oral agreement from 2005.
"There's no other witness to the promise," he said at the time. "The rabbit is in the hat and you want me at this point to assume, 'Hey, the promise was made, judge, accept that.'"
However, Judge O'Neill failed to disclose his earlier run-in with Castor to the defense team — or put it on the record when deciding Castor's credibility.
Article continues below advertisement
Some legal experts told RadarOnline.com that Judge O'Neill should have disqualified himself in the first trial and almost certainly must recuse himself this time around.
"All court officials are obligated disclose, not only any conflict of interest, but any potential conflict of interest," renowned New York City lawyer, Peter Gleason, told RadarOnline.com.
What's more, Gleason added that O'Neill's failure to disclose, "gives Cosby's defense team the opportunity to use this to Cosby's advantage and enables them to say, 'how can he get a fair trial if all this inside baseball is going on?'
"At a minimum, he should have revealed it. To err on the side of caution — he should have recused himself."
The bombshell RadarOnline.com revelation is eerily similar to that of Judge Lance Ito in the 1995 O.J. Simpson murder trial, who failed to disclose his wife, Margaret York, had been detective Mark Fuhrman's superior officer in the past.
Fuhrman had been called to testify by the prosecution regarding his discovery of evidence in the case.
Sources connected to Castor have told RadarOnline.com he would verify the grudge if questioned in the trial about it.
A spokesman for Cosby, Andrew Wyatt, told RadarOnline.com: "It's very interesting — it's my first time hearing about it."
— Additional reporting by Mike Jaccarino, Jen Heger & Doug Montero
We pay for juicy info! Do you have a story for RadarOnline.com? Email us at tips@radaronline.com, or call us at 800-344-9598 any time, day or night.