Elie Hirschfeld Leads List of Jewish Luminaries at UN Holocaust Memorial Ceremony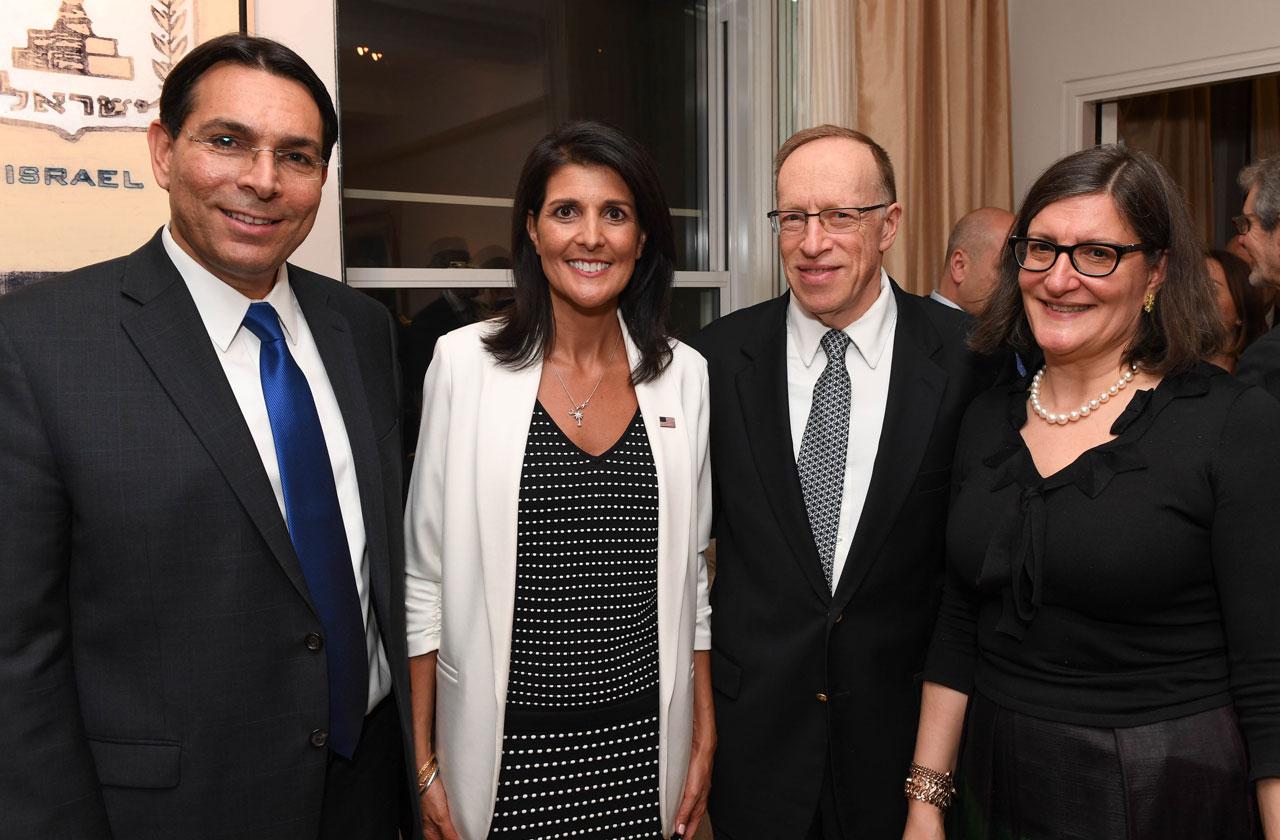 Iconic New York developer and longtime supporter of the State of Israel, Elie Hirschfeld supported a list of luminaries in attendance at the United Nations Holocaust Memorial Ceremony on January 31.
Hirschfeld, was extended an invitation to the ceremony in the General Assembly Hall by, Danny Danon, the Permanent Representative of Israel to the United Nations.
"Ambassador Danon is a man I have admired for many years for securing projects to promote the development and welfare of the people of the Jewish home state," said Hirschfeld.
Article continues below advertisement
"It was an honor to be invited to such an important event for Jewish people."
More than 1000 United Nations' officials were on hand — along with more than 40 ambassadors — to listen to testimony and personal remembrances of those who were lost, along with those who survived the tragic atrocities of the Holocaust.
"This annual day of commemoration is about the past, but also the future; it is about Jews but also all others who find themselves scapegoated and vilified solely because of who they are," said United Nations Secretary-General Antonio Guterres.
Moving comments were delivered by Mrs. Eva Lavi, originally from Krakow, Poland, and now a resident of Israel, who survived World War II along with her parents after they were saved by the German industrialist Oskar Schindler.
Lavi told those assembled how Schindler had diverted her and her parents to his factory after they were sent to board a train for the Auschwitz concentration camp. Other members of her extended family were murdered by the Nazis, she said.
Article continues below advertisement
"The Holocaust should be a significant warning to what might happen when racism, hatred, violence and anti-Semitism permeate the world," Lavi said. "At the end of the day, we must learn to live with each other and respect each other. We were all created equal in the image of God."
Danon bravely used his comments to speak out against legislation under review in Poland that would criminalize apportioning any blame for Holocaust-era anti-Semitic atrocities to Poles.
"We must never allow any legislation to pass that denies the truth and rewrites history," he said. "As we honor those few brave souls who stood strongly against evil and saved Jews from death, we must not forget those who cooperated with the Nazi evildoers. We will firmly oppose any attempt to distort the truth."
"He is a man who has led the way in his words and actions to preserve and protect not only the State of Israel — but Jewish people all over the globe," said Hirschfeld.
"His presence in New York and his role at the United Nations will help make the world a safer and better place."