No Cheese & Strict Portions! The Insane Demands Kim Kardashian Gave Her Surrogate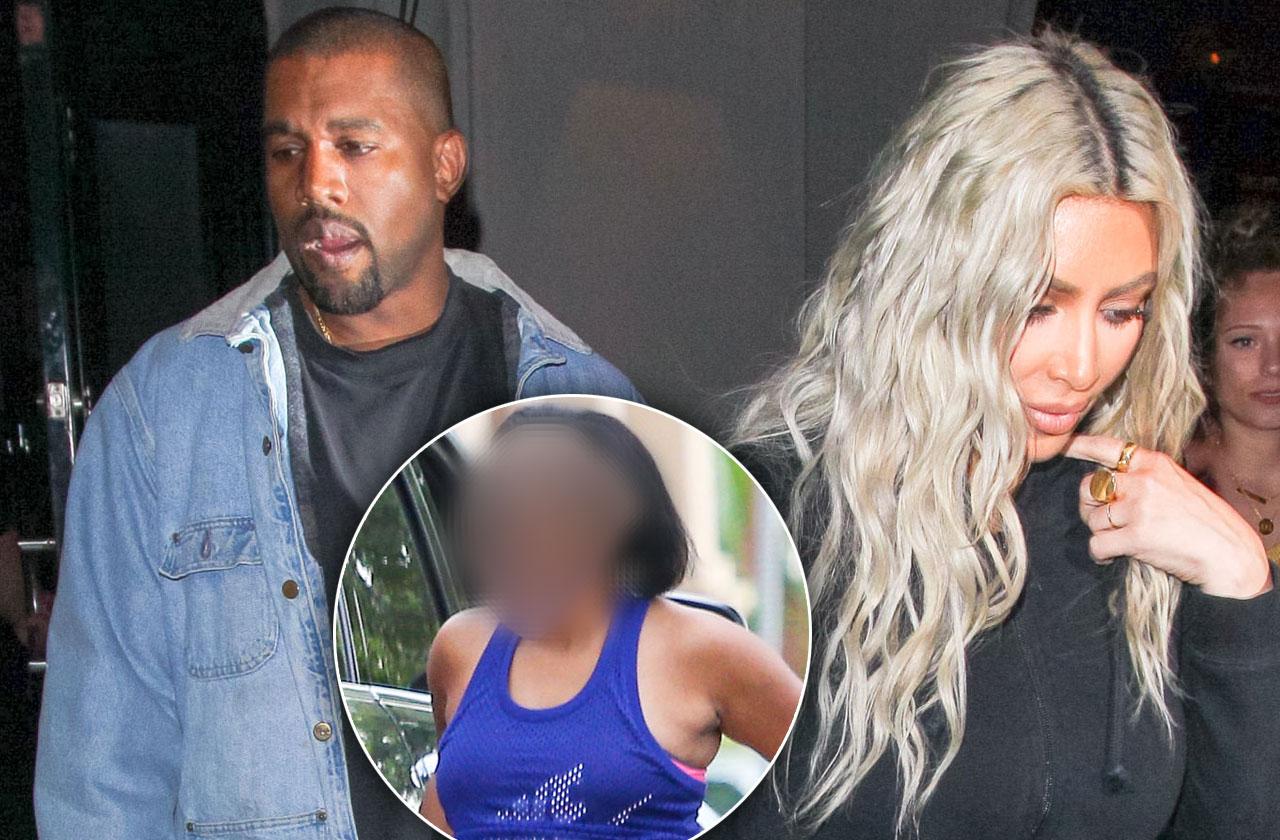 Being pregnant is no easy task – especially if it's Kim Kardashian West's baby you're carrying.
Radar exclusively viewed the contract signed by Kardashian's surrogate – and it reveals an entire list of insanely bizarre demands Kardashian put in place that governed what the carrier of her baby could and could not do, wear and eat!
As Radar exclusively reported, Kim and her "Famous" rapper husband Kanye West paid their surrogate a mere $68K for carrying and delivering their baby girl.
Article continues below advertisement
On her app on Friday, Kardashian revealed her baby girl's name is Chicago West, sending fans into a social media frenzy over the wacky name.
The agreement, signed by the surrogate and her husband in March 2017, included a long list of foods the surrogate had to refrain from eating.
And hopefully the surrogate isn't a lover of cheese! According to the contract, the surrogate agreed to refrain from "consuming, at any time, mold-ripened soft cheese, including, but not limited to, brie, camembert, chevre, blue cheese, and gorgonzola."
The surrogate's new Kardashian-inspired diet also meant "raw or partially cooked eggs, raw or undercooked meat, cold deli meats, hot dogs, any and all live products (excluding yogurt), all pates, meat spreads, liver, supplements containing Vitamin A, raw peanuts, unpasteurized dairy and juices, raw sprouts and any unwashed fruits and vegetables" were also off limits.
The carrier of the newest Kardashian family member also agreed to not eat fish – and the Wests spelled out what types were and weren't allowed, even down to the portion size!
Article continues below advertisement
According to the document, "consuming tile fish, raw shellfish, mackerel, raw fish, smoked salmon, or swordfish" were not allowed "at any time."
However, the surrogate was allowed to eat tuna, but "no more than six ounces" per week!
The contract begs the question whether or not Kardashian followed these rules when she was pregnant with her other two children, North, 4, and Saint, 2.
In addition to food, the surrogate was ordered to not drink "more than one cup of a caffeinated beverage per day."
Also in the agreement are a strict set of rules pertaining to the surrogate's wellness and beauty regimen. The KKW Beauty founder specified that "hot tubs or saunas" were not allowed.
The gestational carrier also signed off on steering clear from "ingesting medical herbs, exposure to essential oils and aromatherapy, and prolonged exposure to chemical cleansers, hair spray, pesticides, and paint fumes."
Article continues below advertisement
Luckily, massages were allowed – but only if the surrogate used a special oil.
"It shall only be with sweet almond oil which the treating physician has approved for her to have contact with during the pregnancy," the agreement states.
The surrogate was also instructed to only receive manicure and pedicures with a protective mask. Additionally, the surrogate was unable to undergo chemical teeth whitening or go to the tanning salon, the documents state.
Chicago's carrier also agreed to avoid the use of certain medicines spelled out for her in the contract, including "Ibuprofen, Aleve, Advil and Naproxen."
An insider close to the surrogate admitted that although the agreement featured countless over-the-top requests, the surrogate was still ecstatic to find out she'd be carrying a soon-to-be very famous newborn.
"She's watched every episode of Keeping Up With the Kardashians," the insider revealed, adding meeting the couple for the first time "was a surreal moment."
What do you think of Kimye's over-the-top demands? Sound off in the comments!
We pay for juicy info! Do you have a story for RadarOnline.com? Email us at tips@radaronline.com, or call us at (866) ON-RADAR (667-2327) any time, day or night.