Woman Fakes Seizure On Train To Escape Mugging: 'I Was Very Impressed With Myself'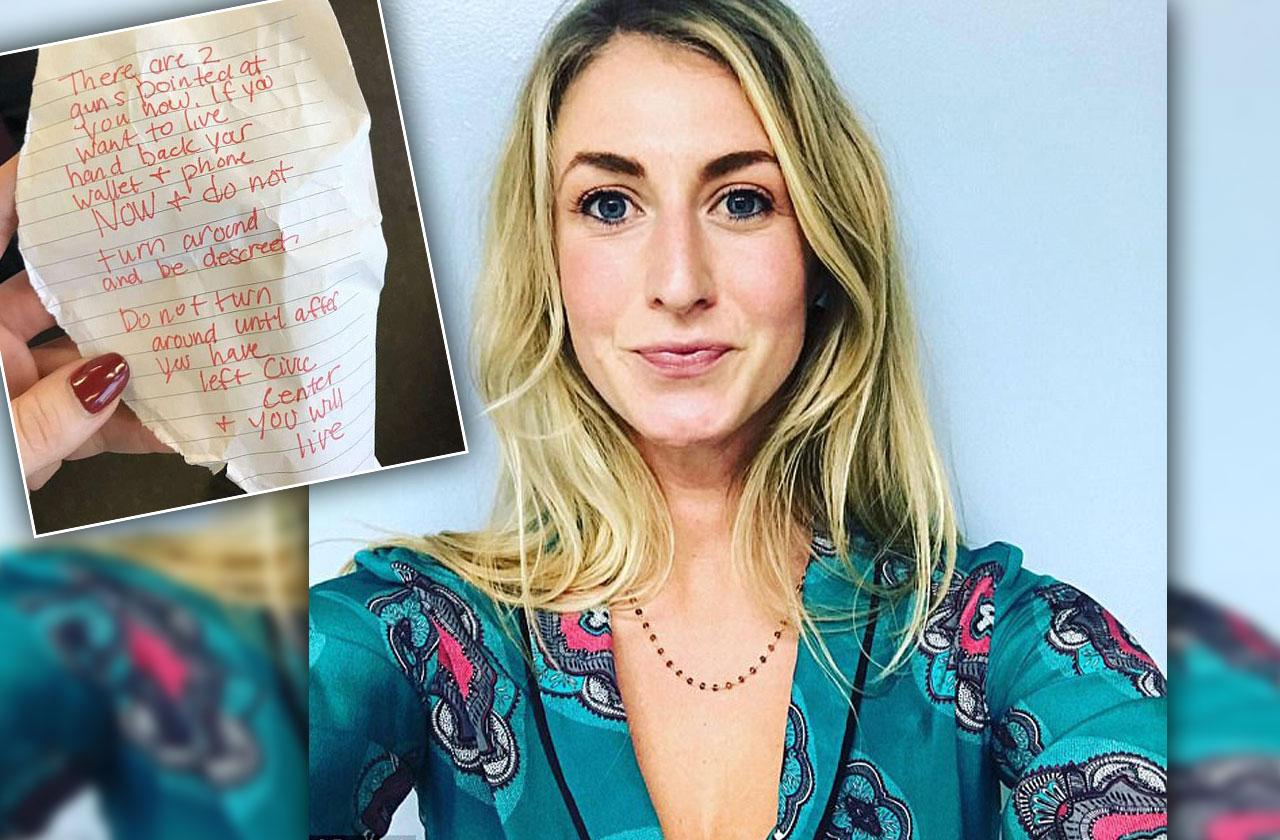 A woman in California faked a seizure to get out of a mugging, RadarOnline.com has learned. Julie Dragland, 32, learned the bizarre technique from an episode of Law & Order – and it worked!
She said that she was on the train when a threating note was dropped onto her lap. It read: "There are 2 guns pointed at you now,' the frightening note read. 'If you want to live hand back your wallet + phone NOW + do not turn around and be descreet sic. Do not turn around until after you have left civic center + you will live."
Article continues below advertisement
She tried to mouth the words "help me" to a stranger nearby but they failed to notice. Dragland, 32, started "freaking out" but immediately remembered the Law & Order scene in which a woman escapes a mugging by faking a seizure.
Having no other escape, the clever victim dropped to the ground and started shaking.
"I probably looked very ridiculous," she told the San Francisco Chronicle. "I slumped sideways and started shaking and crying. I closed my eyes and increased the vigor so people would pay attention."
"I was very impressed with myself," she added.
A couple approached her to ask if she was okay, after which she passed them the note.
Dragland informed cops about the incident after she safely got off the train. She claimed she suspected the mugger to be an older woman with a suitcase.
"The victim was not sure who handed her the note, and did not see anyone with a weapon," read the police report according to Daily Mail. However, they are reviewing footage from the train to try to identify the attacker. Dragland claimed that regardless, she would not be pressing charges, as she wants to put the chilling incident behind her.
Stay with Radar for updates.
We pay for juicy info! Do you have a story for RadarOnline.com? Email us at tips@radaronline.com, or call us at (866) ON-RADAR (667-2327) any time, day or night.