Scottie Hughes Claims Anchor Charles Payne Raped Her In Explosive New Lawsuit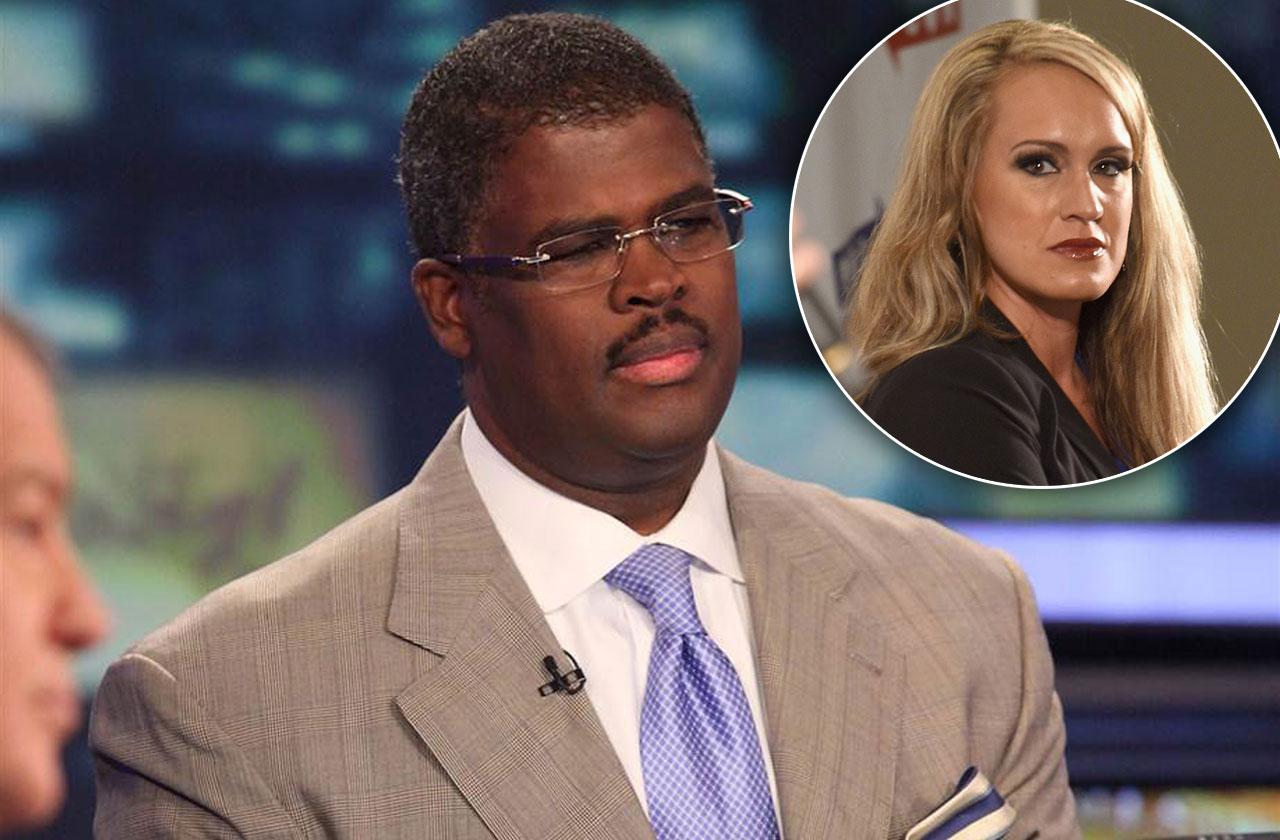 Scottie Nell Hughes filed a lawsuit against Charles Payne and Fox News, claiming that the network retaliated against her after she reported a sexual assault and rape complaint against the television host.
Hughes' attorneys filed the court documents in New York on Monday, detailing an assault and stating that she was forced to have sex with Payne as she was given increased opportunities on Fox News and Fox Business channel, but was never given a paid job on either network as promised by either. She claims she was eventually fired and humiliated by the network.
Article continues below advertisement
"From the beginning, Payne expressed his romantic interest in Ms. Hughes and suggested that he could help advance her career, including by helping her receive a contributor contract at Fox," the documents allege.
"Tragically, Payne sexually assaulted and raped Ms. Hughes. Despite her clear refusal of his advances and telling him "no" and to "stop," Payne forced her to engage in sexual intercourse against her will. Too shocked and ashamed to speak out, Ms. Hughes told no one about what happened," Hughes' documents claim.
The court papers detailed the claims of assault and Payne's actions against her.
The complaint alleges: "During his violent tirade, Payne said, 'you know you want this,' and 'you've been teasing me since that first time on set, wearing those short dresses over those long legs with your big boobs hanging out.' When Ms. Hughes again said, 'no,' and said that she just 'wanted to be friends,' Payne became more incensed, tightened his grip on her and angrily said, 'You have a bright future but you're not acting like you have the priorities I thought you did; come on girl, you know you want it.' She tried to push him away but Payne was too strong. Fearing that he would cause her irreparable physical harm, Ms. Hughes stopped physically fighting back. After he raped her, Payne disturbingly announced on his way out, 'This changes things.'"
Article continues below advertisement
"While there are admittedly, many emails that Fox and Payne will no doubt use to suggest that a consensual relationship existed after the July 2013 sexual violence, describing what happened here as simply an "affair" or "consensual relationship" is misleading and wrong," she claimed in her lawsuit.
"What constitutes a consensual affair between adults in a relationship outside of the workplace is not the same as a relationship between a male employee in a position of authority and a female subordinate in the workplace. Payne used his position of power to pressure Ms. Hughes into submission," she alleged.
Article continues below advertisement
Hughes claimed that as she tried to end the sexual relationship with Payne, he threatened her appearances on the networks.
"Shortly after Ms. Hughes terminated further contact between herself and Payne, Payne's wife contacted former Fox co-President Bill Shine ("Shine") to complain about the relationship and demand that Shine block any continued appearances by Ms. Hughes on Fox programs, she alleged.
She also claimed that in the wake of the Gretchen Carlson lawsuit and others, the network was still mistreating women.
"Fox has done nothing to change. By viciously retaliating against Ms. Hughes in such a public and personally damaging way, Fox shows that it is willing to blame female victims of sexual discrimination, and assault, in order to support male harassers, especially on-air talent," the complaint states.
Article continues below advertisement
Hughes claimed that Fox leaked her identity to The National Enquirer.
"He received a call from a reporter at the National Enquirer who was seeking comment about a breaking story involving an alleged affair between Ms. Hughes and Payne. Shockingly, Ms. Hughes's manager learned that Irena Briganti, Executive Vice President of Corporate Communications at Fox, leaked Ms. Hughes's identity to the reporter. Worse, to support Fox's self-serving spin, Briganti also leaked a prepared statement and "apology" by Payne that described the relationship as a 'consensual affair,'" according to the complaint.
Claiming that Hughes "endured horrific humiliation and criticism," she asked for a trial for an undetermined amount of money.
A Fox News spokesperson slammed the lawsuit in a statement to RadarOnline.com:
"The latest publicity stunt of a lawsuit filed by Doug Wigdor has absolutely no merit and is downright shameful. We will vigorously defend this. It's worth noting that Doug is Ms. Hughes' third representative in the last six months to raise some variation of these claims which concern events from four years ago, since it apparently took some time to find someone willing to file this bogus case."
Article continues below advertisement
A representative for Payne also denied the claims.
"My client Charles Payne vehemently denies any wrongdoing and will defend himself vigorously against this baseless complaint. We are confident that when the evidence is presented in this case, Mr. Payne will be fully vindicated and these outrageous accusations against him will be confirmed as completely false," said Jonathan Halpern, a partner at the law firm of Foley & Lardner LLP.