John Wayne Gacy Superfan Confesses To Killing Own Mother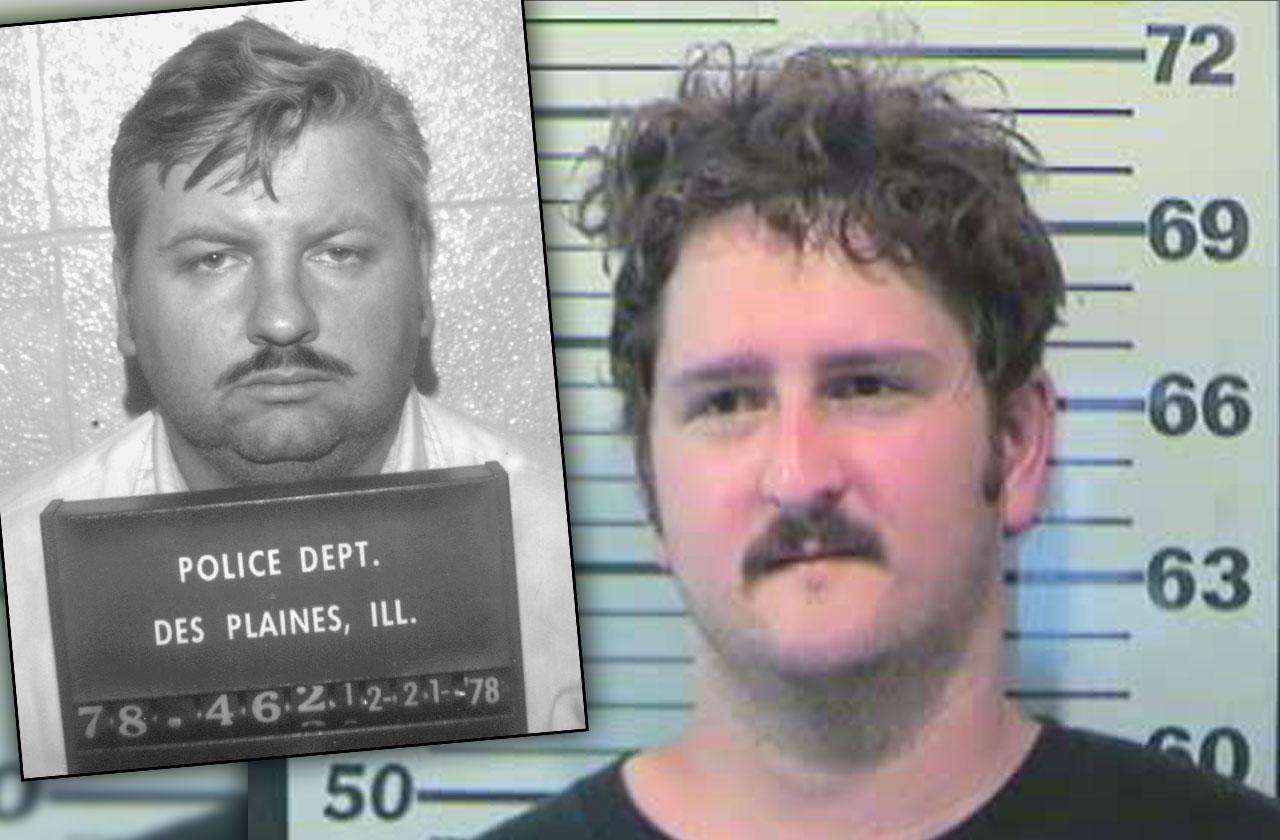 An Alabama man who idolizes John Wayne Gacy admitted to killing his own mother and burying her under his grandmother's house in a style typical of the notorious serial killer, Radaronline.com has learned.
Police went to the family's home in Wilmer, Alabama on Wednesday with a search warrant, and Nathaniel George Sebastian soon copped to the heinous crime.
"Ok, my mama's under the front porch. Y'all got me," he told authorities.
Article continues below advertisement
According to Captain Paul Burch of the Mobile County Sheriff's Department, the 32-year-old confessed to the murder of 60-year-old Susan Mayo after realizing cops were about to look under the porch.
"He just knew he was caught and he knew what we were going to find," Burch said. "It really was just an unexpected, spontaneous and unsolicited statement."
Police became suspicious of Sebastian on June 17, when Mayo was first reported missing by one of her other children.
Sebastian's 81-year-old grandmother, Doris Clark, has also been arrested in connection to the murder for obstruction.
Mayo's body was discovered stuffed in a 55-gallon drum. It took police nearly five hours to dig up the decomposed body.
"The drum contained the body of what appeared to be a female. That's about all we can tell at this point," said Burch.
"One thing is that he claims to be a big fan of John Gacy, who was a serial killer and he in fact kept bodies of his victims underneath his house. And whether that's coincidental or not, that certainly gave some thought to leading us there."
Article continues below advertisement
In December 1978, the Cook County Sheriff's Department in Illinois discovered the body of a 16-year-old boy along with 26 others buried beneath Gacy's home.
Up until Sebastian's shocking confession, he repeatedly denied knowing his mother's whereabouts. He is being charged with first-degree murder, abuse of a corpse, and promoting prison contraband.
Authorities say he had a handmade prison key concealed in his mouth.
When asked by a reporter if he had anything else to say in defense of his horrendous crime, he responded, "I loved my mother."
Sebastian is being held behind bars in Mobil County Jail without bail.
His grandmother was questioned about the location where Mayo's body was found and released from jail on Thursday morning. Her arraignment hearing is scheduled in Mobile District Court on September 21.
We pay for juicy info! Do you have a story for RadarOnline.com? Email us at tips@radaronline.com, or call us at 800-344-9598 any time, day or night.