Howard Stern Regrets Being 'A**hole' To Robin Williams: 'I Didn't Know He Was Dying'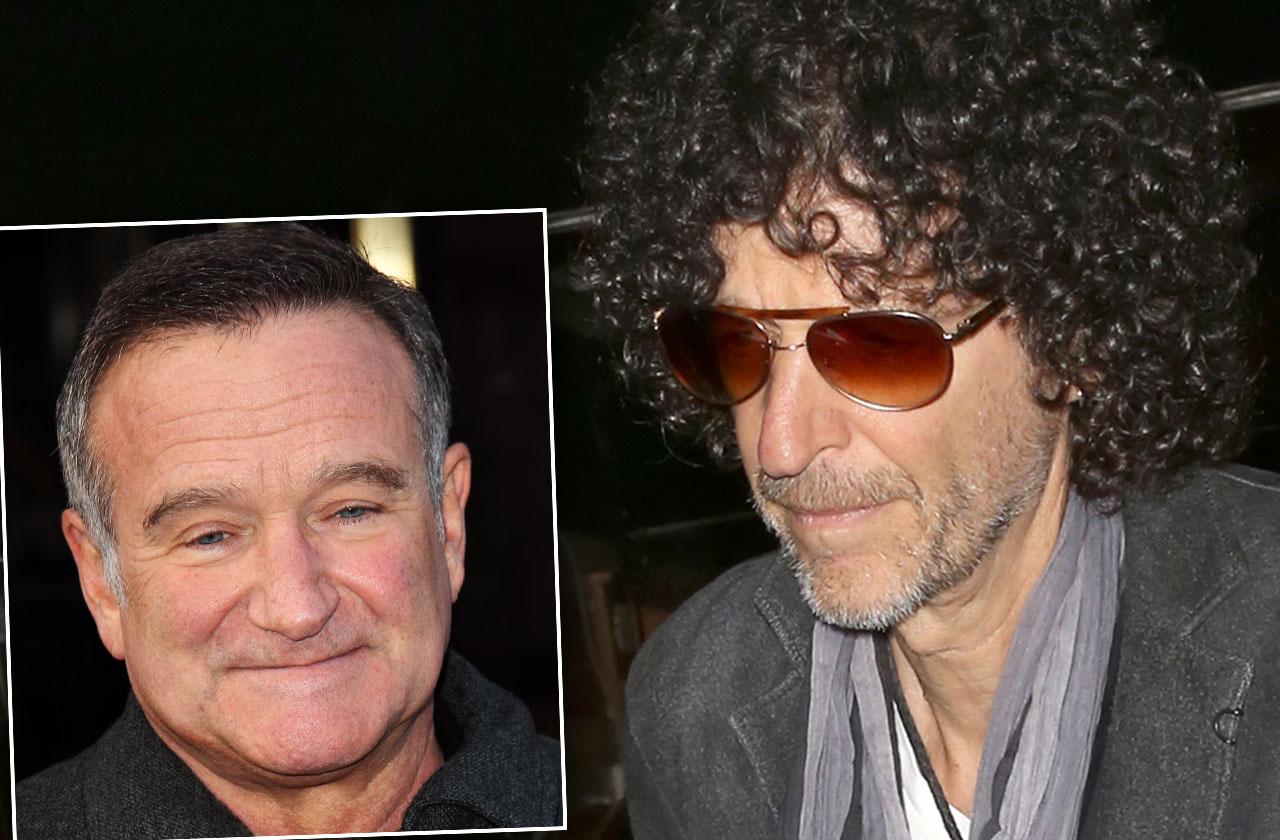 Howard Stern cannot get over the way he treated Robin Williams almost 30 years ago!
During his show on Wednesday, the shock jock shared with listeners his deep regrets about how he treated the late 63-year-old actor decades ago on terrestrial radio.
Stern, 63, told guest star David Letterman he was still feeling "horrible" for the way he spoke to Williams during a 1986 interview on The Howard Stern Show.
Article continues below advertisement
"I have a horrible feeling. Somebody the other night had like a little game we were playing with the dice and they ask you questions, 'do you have any regrets?' and I went 'oh f**k.' I said this is the only thing I wanted to admit to them," a sad Stern said.
"I did an interview with Robin Williams a hundred years ago...I was such an asshole...the week before Robin Williams died," Stern admitted. "I didn't know he was dying or that he was going to kill himself. I said 'I want to call him and apologize to him because I was such a f**king moron and I love Robin Williams. And then, of course, that happened. And there's only a couple of people I really feel this way about."
Stern previously mentioned the same regret back in 2014 — just one day after Williams committed suicide.
"I wasn't rude with Robin Williams, but I asked some questions that perhaps went into areas that he had enough of," Stern recalled at the time. "I think my whole demeanor and attitude was just shitty. I wasn't trying to be mean to Robin Williams. I was just trying to be provocative and interesting for the audience, and doing what it is that I thought had to be done. And I was an immature asshole. And so that always haunted me … and then I kind of filed it away and forgot about it."
"This was a guy who should have been celebrated."
We pay for juicy info! Do you have a story for RadarOnline.com? Email us at tips@radaronline.com, or call us at 800-344-9598 any time, day or night.