Exclusive
It's Real: Rob Faces Jail Time For Posting Naked Photos of Chyna, Lawyers Say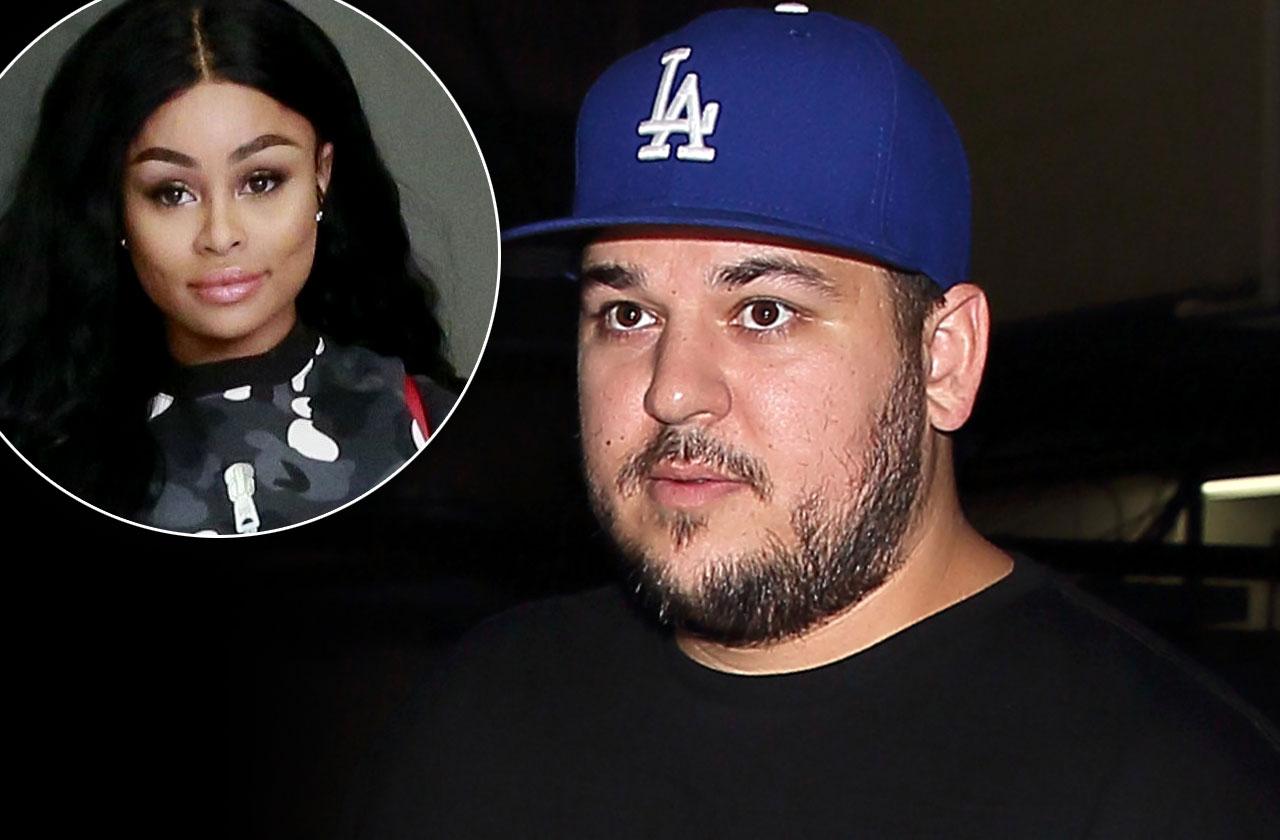 Rob Kardashian and his on-again, off-again girlfriend Blac Chyna constantly fight and make outrageous accusations against each other on social media. But this time, the 29-year-old sock designer seems to have taken it too far.
Now, prominent Los Angeles attorneys exclusively tell RadarOnline.com that the reality star could face jail time for posting raunchy naked photos of his 28-year-old ex to Instagram.
Article continues below advertisement
Beverly Hills lawyer Adam Michael Sacks said Kardashian broke the law.
"Rob can face criminal charges and can go to jail," Sacks claimed. "This would be a misdemeanor case of up to a year, since the photos were really egregious.
"However, since he took down the photos, he is mitigating the damages. Because he showed remorse, he will be less likely to be prosecuted. He's trying to correct his mistake."
High-profile lawyer Lisa Bloom, who represented Mischa Barton in her revenge porn case, told RadarOnline.com that in addition to facing charges, Chyna could sue for emotional distress.
"If I represented Ms. Chyna I would immediately obtain domestic violence restraining orders to protect her rights and block future acts," Bloom said. "I would also advise Ms. Chyna that she likely has a private right of action against Mr. Kardashian for money damages for the emotional distress he has surely caused her. In other words, she could consider suing him as well."
Article continues below advertisement
"I encourage Ms. Chyna to stand up for her rights against this vicious attempt to shame her. Every woman has the right to decide which images of her own body will be made public. Rob Kardashian should be ashamed of himself."
On Wednesday morning, Kardashian went on an epic rant about his baby mama, accusing her of cheating and doing drugs in addition to posting photos of her naked breasts, butt and crotch on social media.