Bill O'Reilly Slammed With EVEN MORE Disgusting Sex Harassment Allegations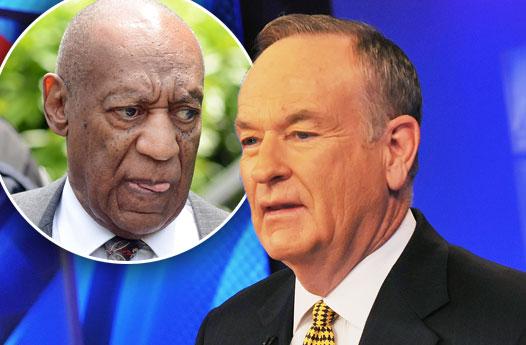 Bill O'Reilly is being accused of sexually harassing a woman – and she's telling all on the disturbing incident.
Dr. Wendy Walsh explained to reporters today how she was a "single mother looking for work" when she met him at the Bel Air hotel for dinner in 2013.
She explained how he became "very hostile, very quickly" when she refused to go to his hotel room.
Her attorney Lisa Bloom blasted Fox News on Monday during a Good Morning America appearance for blaming low ratings as the reason Dr. Walsh was asked to stop appearing on The O'Reilly Factor.
Article continues below advertisement
"This is typical Fox News behavior," Bloom slammed. "Going after anyone who dares to speak out against sexual harassment. Even my client Wendy Walsh, who is not suing, who is not asking for a dime."
She says Fox News stopped asking her to be a contributor on the network after she refused to go to O'Reilly's hotel suite.
"The network has become the Bill Cosby of corporate America," Bloom said in a press release over the weekend. "How many women must come forward before Fox News complies with the law and respects women."
But her tirade didn't end there, as Bloom said on CNN's Reliable Sources, "How many women have to come forward? How many millions of dollars have to get paid before Fox News takes sexual harassment seriously?"
The GMA appearance comes days after news broke that five women – Rachel Witlieb Bernstein, Andrea Mackris, Rebecca Gomez Diamond, Juliet Huddy and Lauren Dhue – had been paid $13 million in settlements by the network against O'Reilly.
Article continues below advertisement
Bloom explained her client stayed quite because she "was scared, because she did not want to be in the middle of a situation that she's in now with everyone contacting her online."
They are asking for an investigation into the alleged sexual harassment at Fox News.
"The problem is not just sexual harassment, it's that so many of these women have been driven out of their jobs, their careers in television over when they dare to speak out," she said. "It is not normal what is going on at Fox News, and it is not legal."
The comparison to Cosby, 79, comes the same day of his pretrial hearing for his sexual assault case.
Cosby was charged with drugging and molesting Andrea Constand in 2004.
He pled not guilty to the charges. The trial will begin on June 5.
We pay for juicy info! Do you have a story for RadarOnline.com? Email us at tips@radaronline.com, or call us at 800-344-9598 any time, day or night.