Bugged Devices & Covert Codes: WikiLeaks Uncovers CIA Hacking Secrets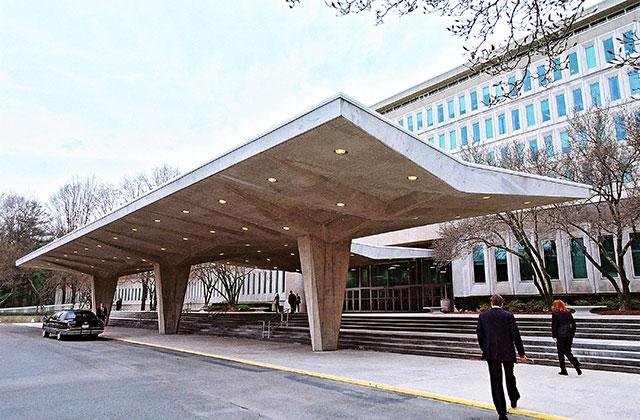 WikiLeaks released thousands of documents detailing the CIA's hacking capacity on Tuesday — including tools the agency reportedly uses to listen in on people using smartphones and TVs — calling it the "largest ever publication of confidential documents on the agency."
In the release, WikiLeaks claimed the CIA Center for Cyber Intelligence had "lost control of the majority of its hacking arsenal."
According to the documents, the program includes tools for hacking into computers, cellphones (including iPhones and Androids) and Samsung TVs, which can be used as bugged microphones when the devices appear to be turned off, WikiLeaks alleges.
Article continues below advertisement
The CIA also designs attacks against Internet infrastructure and webservers, according to the documents.
In response to the release, CIA spokesman Dean Boyd said, "We do not comment on the authenticity or content of purported intelligence documents."
But the scandal may be hard for the CIA to ignore in the long run, as it may spark "a public debate about the security, creation, use, proliferation and democratic control of cyberweapons," WikiLeaks anonymous source said.
Edward Snowden weighed in on the release, calling the CIA's alleged hacking tactics "reckless beyond words."
"By the end of 2016, the CIA's hacking division, which formally falls under the agency's Center for Cyber Intelligence had over 5000 registered users and had produced more than a thousand hacking systems, trojans, viruses, and other 'weaponized' malware," WikiLeaks said in a statement on its website. "Such is the scale of the CIA's undertaking that by 2016, its hackers had utilized more code than that used to run Facebook.
Article continues below advertisement
"The CIA had created, in effect, its 'own NSA' with even less accountability and without publicly answering the question as to whether such a massive budgetary spend on duplicating the capacities of a rival agency could be justified."
WikiLeaks, founded by Julian Assange, also claimed that the agency's tactics could lead to more than spying, citing the ability "to engage in nearly undetectable assassinations."
We pay for juicy info! Do you have a story for RadarOnline.com? Email us at tips@radaronline.com, or call us at (866) ON-RADAR (667-2327) any time, day or night.