'Scary Mommy' Blogger Announces Divorce As Husband Reveals He's Gay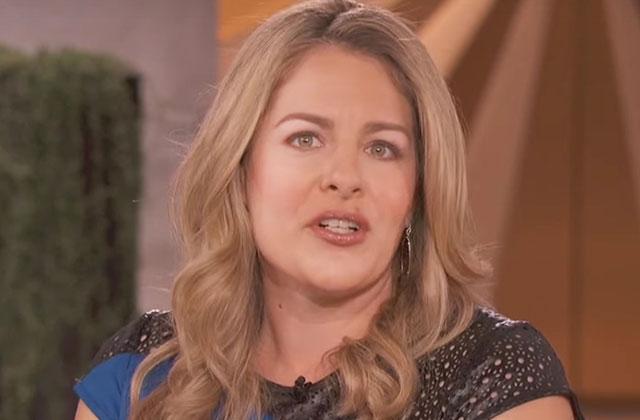 The blogger behind the parenting advice website Scary Mommy and her husband have "come out" with a big secret.
The Baltimore, Maryland woman who has delighted her readers since 2008 by advising them that parenting doesn't have to be perfect, in fact, it can be downright scary, dropped the bombshell on Saturday.
Jill wrote on Facebook, "Yesterday, Jeff and I told our children that we are divorcing, after more than 17 years of marriage and 23 years of togetherness. We also told them that the impetus for the divorce is the fact that Jeff is gay.
Article continues below advertisement
"Without getting into too much personal detail, this is a reality which we have faced together for many years," she wrote.
Husband Jeff also addressed the Scary Mommy readers on the site, writing that he's known for the past "four or five years" that he's gay and that he struggled with coming to terms with his sexuality ever since he became involved with Jill.
"Of course I always knew I was different, but when you meet your soulmate when you're 18 years old--only five years older than my own daughter is now--and that person is a woman, you simply think 'thank God then, I can't be gay,'" Jeff wrote, explaining that he told his wife when he began questioning his sexuality.
But they finally had to tell the public truth and Jill also spoke with the Today show on Friday, saying she had informed their three children, ages 9, 11 and 13. Their 13-year-old daughter reacted with sympathy and offered to hug her dad, Jill said, while their boys were more upset. According to Jill, the kids have had "weepy moments" but have still been "incredibly mature" after they got the emotional news.
Article continues below advertisement
The mommy blogger said on Today she has had an amazingly positive response from her understanding readers: "I have had probably 70 people message me or email me privately who are in the same situation."
Over the years, Jill got thousands of page views being hilariously candid about parenting, admitting she's used TV to keep her kids quiet, let her children eat off the floor and that the Smoklers had a shared "family bed."
But this weekend, it was all about husband Jeff's gay revelation. He wrote to the blog's fans, "One thing I'll say about my own journey is this: What should have been an easy choice--a no brainer-- was the hardest decision I've ever made. Once I came to terms with the fact that I was gay, I figured I had two options: I could die--either from my intentional neglect of my health and well-being, or perhaps from something even more tragic--leaving my children fatherless, or I could come out and hope that I remained surrounded by the love of my friends, family, wife and children."
Article continues below advertisement
Jeff wrote that he at first decided not to reveal his gay truth, letting himself "slip into unhealthy habits and depression" until he and Jill were "ready" to share their story.
Jeff informed the parenting blog fans that they were finally ready to break the news and added, "I don't want to give the impression that this is easy, or that we have it all figured out. We both have deeply rooted, complex feelings and emotions born from a marriage largely defined by a shared secret. But whereas love simply wasn't enough to keep us together, it turns out it comes in real handy in times of strife."
We pay for juicy info! Do you have a story for RadarOnline.com? Email us at tips@radaronline.com, or call us at (866) ON-RADAR (667-2327) any time, day or night.