Cocaine-gate! Lisa Rinna Defends Her Bombshell Drug Accusations Against Dorit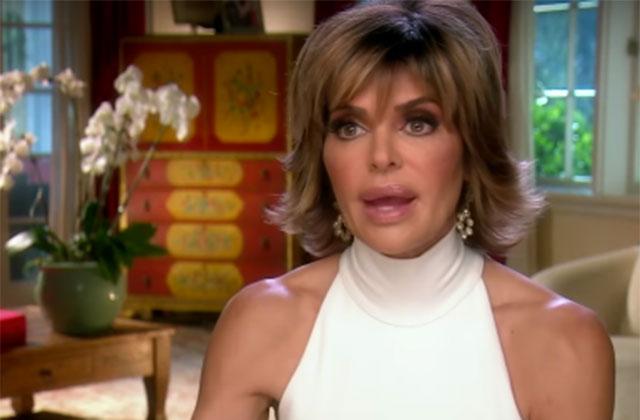 Article continues below advertisement
Rinna felt her question was rational and fair after Dorit supposedly insinuated that Lisa had a problem with pills because of the little baggie she carries around.
"You intimated that I'm a drug addict," Rinna said. "You did. So I can ask the same f***ing question."
The former soap star said in her confessional: "I don't want to call someone out for something, but I saw what I saw and a behavior speaks pretty loudly."
Dorit was visibly upset when the women went back to their hotel. She told cameras the comment was "specifically designed to malign my character."
Back across the ocean in Los Angeles, Dorit vented to her husband PK about the drug allegations.
BOMBSHELL TELL-ALL! Andy Cohen Spills 'RHOBH' Reunion Secrets: 'Lisa Rinna Got Beat Up A Lot'
She explained, "Lisa's someone that kind of freaks me out. She's like one person one day and another person in another moment. You don't really know who you're going to get."
And PK threw around his own harsh words. "There's a term for that … it's called schizophrenic. I think she's dangerous."
Next week it all the drama comes to head on the confrontational season finale.
The Real Housewives of Beverly Hills airs Tuesdays at 9pm ET on Bravo.