Erika Girardi Sobs Over Intense Fears For Her Cop Son's Safety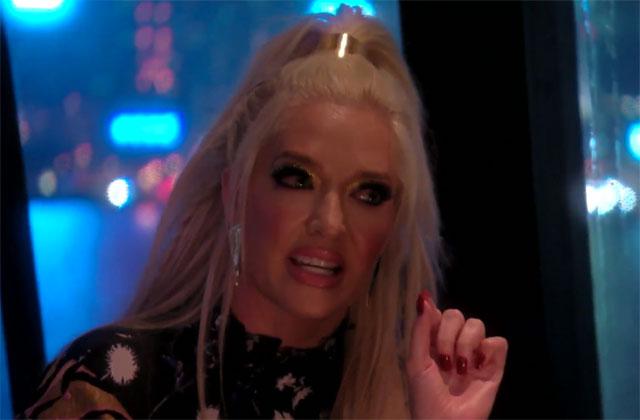 Another vacation dinner for the books! This one caused Erika Girardi to break down in front of the other women after two days of feuding with Dorit Kemsley and an "insensitive" comment from Eileen Davidson.
The queen of cool just couldn't keep her emotions capped any longer. First, Erika went after season nemesis Dorit for #Pantygate and how it really made her feel.
The singer said to Dorit, "I'm going to keep a safe distance from you because you took something that is innocent on my behalf and you turned it into this whole, 'Oh she's doing it on purpose. Oh she's doing it for my husband's attention.'
Article continues below advertisement
Erika admitted the gossip and ill intent really wounded her — "Being embarrassed like that is not fun and being talked about like that is not fun."
But what really threw her was the fact that the rumors were had spread and Erika was embarrassed over what her lawyer husband, Tom Girardi, may hear.
"I'm going to have to explain this to Tom because it's going to get around," Erika explained. "Something that was innocent was taken and made into something that was not."
Dorit half-heartedly offered an apology across the dinner table but Erika would rather she and her husband PK apologized to Tom.
Then, in a bizarre twist of events Eileen got involved and tried to diffuse the situation with the comment to put perspective on the conversation: "She didn't kill your child."
"Hey, Eileen, let's not do that," warned Erika. "And don't ever bring up killing my child again because my child could get killed."
Article continues below advertisement
The table of women gasped, Dorit adamantly denied the claim, and the conversation is to be continued.
The Real Housewives of Beverly Hills airs Tuesdays at 9pm ET on Bravo.