Abby Lee Miller Quits 'Dance Moms' After Being 'Manipulated, Disrespected & Used!'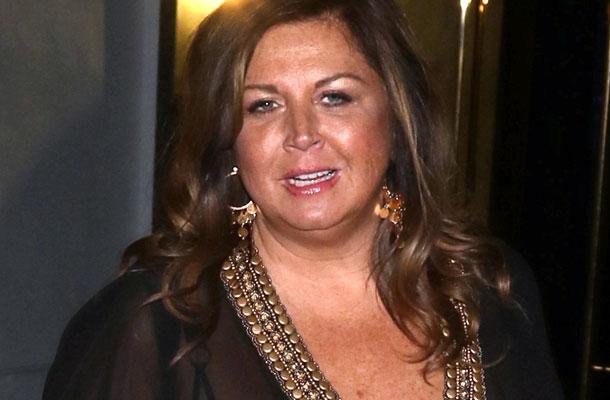 Abby Lee Miller is hanging up her dancing shoes. The Dance Moms star revealed she is quitting the Lifetime series after seven seasons only weeks before her sentencing for fraud.
"I will no longer take part in Dance Moms," Miller, 50, captioned a photo of her winning nationals team. "For the past six years/seven seasons I have asked, begged and even demanded creative credit for all the ideas, award winning routines, themes and costuming – To no avail!"
Article continues below advertisement
Miller explained how she was "proud" to go against producers by entering one of her classic numbers "Where Have All The Children Gone?" for Fierce National Dance Competition on March 26th.
"I don't have a problem working with any kid, I love children and have dedicated my life to making other people's children successful," she continued.
The dance teacher then blasted producers again by ending her rant with, "I just have a problem with being manipulated, disrespected and used day in and day out by men who never took a dance lesson in their lives and treat women like dirt!"
Miller quitting the show comes after junior elite competition team members Nia Sioux, Kendall Vertes, Kalani Hilliker and Cameron Bridges left the studio to compete with 8 Count Dance Academy with former ALDC member Chloe Lukasiak at nationals.
Miller's student Brynn Rumfallo revealed over Instagram that she won first place at the competition with remaining ALDC members Lilliana Ketchman, Elliana Walmsley and Maesi Caes.
Article continues below advertisement
Miller also faced backlash from former dancer Maddie Ziegler, who slammed Miller in her tell-all book and on her press tour for The Maddie Diaries: A Memoir.
"I did a lot of crying in those early competitions," Ziegler wrote. "My nerves were really bad because I felt so much was riding on every single number we performed. If you watch me in the wings, you'll always see me biting my nails. I put a lot of pressure on myself, I didn't want to disappoint anyone – my teachers, my teammates, my mom, our audience."