Lisa Rinna Warns Eden Sassoon About Repeating Her Words: 'Do Not Go Behind My Back'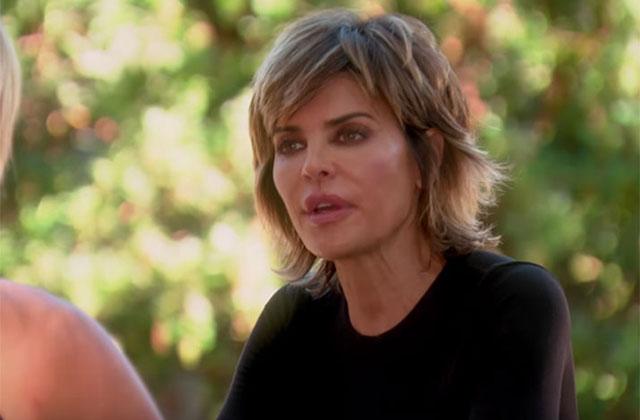 Lisa Rinna appeared to have an ally in the beginning of the season in Eden Sassoon but it seems like the tides are changing and people's true color are showing.
The former soap star got into trouble last episode in Mexico when Kyle Richards confronted her about gossip she heard about her sister, Kim Richards.
Eden had gone to Lisa Vanderpump and divulged what Rinna said about Kim being "close to death" and Kyle being an "enabler," so naturally LVP told on her.
Article continues below advertisement
Rinna decided to sit down and clear the air with the daughter on Vidal Sassoon because she was angry.
The QVC retailer said she felt "stabbed her in the back" and that Eded had "thrown her under the bus."
But Sassoon wasn't making it up … Rinna actually said those things on camera; she just couldn't "remember" doing it.
"I told Vanderpump the truth!" Sassoon explained. "I went and talked to her — I didn't say anything that wasn't said by you. I don't make s— up out of the blue! … I said what you said to me and I told it obviously to someone who threw it all back on you."
Rinna kept to her story: "Eden's quite adamant about the fact that I said those things, but it's hard for me to remember and to even believe that I would say those things in present tense."
She added, "I'd love to know why instead of coming to me and talking to me directly, you went to Lisa Vanderpump and talked to her."
Still, Eden stood her ground and felt she wasn't the one who did the wrong thing. "I needed to explain myself to Vanderpump who could just sit from an outside perspective," she admitted.
Rinna offered a stern warning at the end of their conversation: "Do not go behind my back and talk about me with these other women and then expect me to be there for you."
The Real Housewives of Beverly Hills airs 9pm ET on Bravo.