Craziest Killer EVER? 'Werewolf With Shape Shifter Powers' Murders Three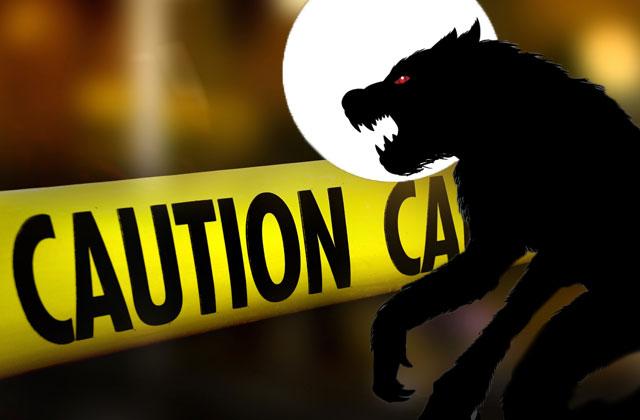 A paranoid killer who claims to be a werewolf with shape-shifter powers has been convicted of killing three members of his wife's family!
During his four-week ­murder trial, former Iraq War ­veteran Roy Murry claimed he was capable of morphing into different animals and his wife and mother-in-law were being employed as Russian spies!
The bloodthirsty murderer hatched an elaborate plan to kill his estranged wife, Amanda Constable along with her mother, brother and stepfather in their Washington State home. He believed they were reporting on his shape-shifting — to the Russian military.
Article continues below advertisement
Much of the testimony focused on Murry's grasp of reality — including his ­so-called ability to ­transform into a werewolf and wild beasts — and his bizarre ­fascination with Terry Canfield, Amanda's 59-year-old stepfather, who he referred to as an "alpha male" running an animal pack.
The night of May 25, 2015, just hours after Murry and Amanda discussed divorcing, he drove to the Spokane suburb of Colbert where her family resided and lurked outside their house.
Intent on luring "alpha male" Terry out of the house — the wannabe werewolf flipped a circuit breaker.
"Roy Murry knew the home. He knew the layout," explains prosecutor Larry Haskell. "He knew where this circuit breaker panel was located. Mr. Murry killed the lights in the bedroom."
When Terry came outside to investigate why the bedroom he shared with wife Lisa had gone dark, Murry fatally shot the veteran firefighter.
Article continues below advertisement
Sneaking into the house, he ran into Amanda's 23-year-old brother, John Constable, and shot him in the back of the neck as he desperately tried to escape.
The devilish ghoul then crept to the bedroom and fatally shot Amanda's mother, Lisa, 12 times.
"If anybody, Lisa Canfield received special attention from this killer," says Haskell, noting, "she was shot twice as many times."
Amanda worked late that horrific night and returned home to find the home ablaze, as Murry torched the house to eliminate evidence of his involvement.
Fortunately, he didn't fool investigators or the jury — which took 10 hours to convict him of all three murders!
We pay for juicy info! Do you have a story for RadarOnline.com? Email us at tips@radaronline.com, or call us at (866) ON-RADAR (667-2327) any time, day or night.