'Die Laughing!' The Perfect Holiday Present For Your Child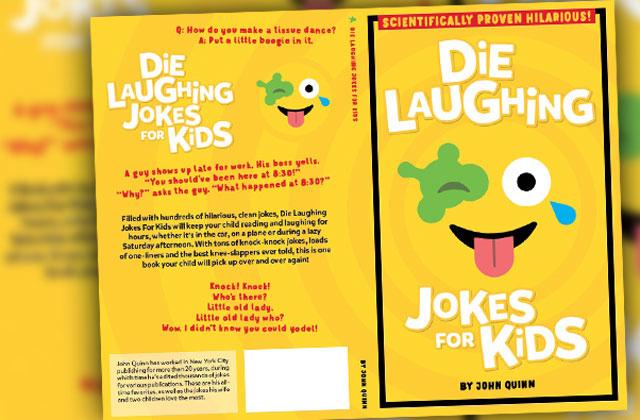 Need more gift ideas for your child this holiday season? Look no further!
Filled with hundreds of hilarious, clean jokes, Die Laughing Jokes For Kids will keep your children reading and laughing for hours, whether it's in the car, on a plane or during a lazy Saturday afternoon. With tons of knock-knock jokes, loads of one-liners, the best knee-slappers ever told and a bonus riddle section, this is one book your child will pick up over and over again.
Article continues below advertisement
Plus, a portion of the book's proceeds will be donated to select children's charities.
Author John Quinn has worked in New York City publishing for more than 20 years, during which time he's edited thousands of jokes for various publications. These are his all-time favorites, as well as the jokes his wife and two children love the most.
Get Quinn's new book, Die Laughing Jokes For Kids, right here.