Cops Hunt For Suspicious Limo Spotted Outside Kim's Hotel 3 TIMES During Robbery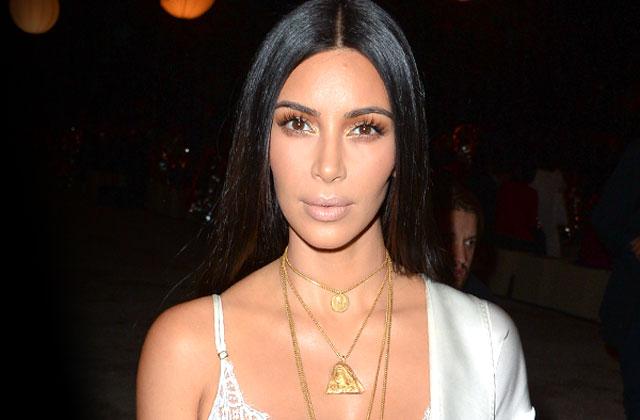 Investigators have been poring through CCTV footage in hopes of finding Kim Kardashian's robbers — and they may have found a big piece to the puzzle.
According to The Sun, surveillance video from a shoe store near the hotel captured a limousine with blackout windows driving by the residence three times in the same time frame as the raid (the first sighting occurred at 2:34 a.m., then 2:45 a.m. and once more at 2:54 a.m.).
Article continues below advertisement
"The police sat in the back room for around half an hour looking at this footage," a sales assistant at the shoe shop told the publication. "We don't know whether this car is connected but it is odd to see it driving back and forth at that time of night."
"There is not a lot going on around here in the early hours of the morning so this seems unusual," they continued. "Some people are saying the thieves left on hire bikes but where would they have got them from? There is no bike rack here. Perhaps this was a look-out car or it may have been used by the robbers to make their escape."
As RadarOnline.com previously reported, Kardashian was held at gunpoint inside her room in Paris in the wee hours of Monday morning, local time, and robbed of millions of dollars worth of jewelry.
Sources say five masked men dressed as police officers were on the scene. Two of them entered Kim's room, tied up her hands and feet with tape and locked her in the bathroom before stealing a box containing jewelry items worth $6.7 million, as well as a $4.5 million ring, police sources told La Parisien.
According to a previous report in The Sun, the robbers fled the scene, escaping through a 200-yard corridor before making their getaway on push-bikes from a parking garage.
The security guard on duty at the garage had been asleep at the time of the incident and told detectives he saw and heard nothing.
Stay with RadarOnline.com for more details on the case! We pay for juicy info! Do you have a story for RadarOnline.com? Email us at tips@radaronline.com, or call us at 800-344-9598 any time, day or night.