Rob Kardashian Claims He's Leaving California!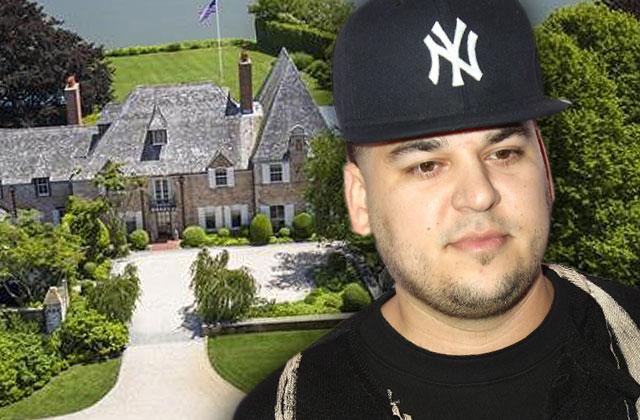 Rob Kardashian claims that he is leaving his family's beloved California — but is he telling the truth?
On September 12th, the reality star posted a photo of a gorgeous mega mansion with the caption, "Just closed the deal on my new house and can't wait to move out of CALI ‼️ AMERICA!!!!!"
The 8,000 square foot Southampton, NY home boasts 9 bedrooms, 8.5 bathrooms, and a tennis court. There is only one problem — it doesn't belong to Kardashian!
Article continues below advertisement
Tim Davis, the real estate agent in charge of the property exclusively confirmed to Radar that Kardashian is NOT the home's owner! "No, he's not," Davis laughed. "He's lying... It's not true."
"My son just sent me this post," he chuckled. "It's my client's house... We have an exclusive on it for $65 million dollars."
When asked if he had any idea why Kardashian would pretend to be the owner, Davis insisted he had no idea. As Radar has reported, Kardashian has had a tumultuous relationship with his California-based family, as well as his pregnant fiancée, Blac Chyna.
Has the family pressure finally gotten to Kardashian? Let us know in the comments section below!