Rob Kardashian Claims He's Leaving California!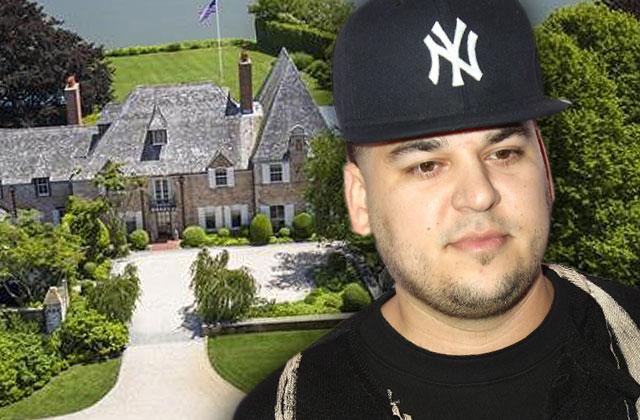 Rob Kardashian claims that he is leaving his family's beloved California — but is he telling the truth?
On September 12th, the reality star posted a photo of a gorgeous mega mansion with the caption, "Just closed the deal on my new house and can't wait to move out of CALI ‼️ AMERICA!!!!!"
The 8,000 square foot Southampton, NY home boasts 9 bedrooms, 8.5 bathrooms, and a tennis court. There is only one problem — it doesn't belong to Kardashian!
Article continues below advertisement
Has the family pressure finally gotten to Kardashian? Let us know in the comments section below!