'She's Not My Friend' Dorinda Medley Slams Sonja Morgan Over Drug Claims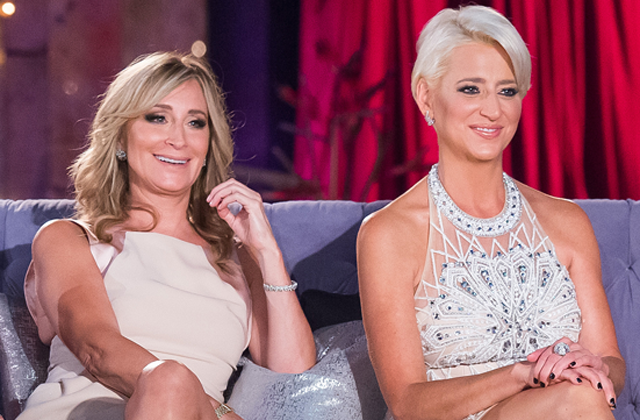 In a new Bravo blog post, Dorinda Medley dished on Part 1 of RHONY reunion, claiming that costar Sonja Morgan would rather make up stories about Dorinda than actually get to know her.
As RadarOnline.com readers know, the explosive reunion special included plenty of name-calling and backstabbing, but nothing as bad as Morgan accusing Medley of doing drugs.
"Why are you insinuating that you know I do drugs? That's a horrible thing," Medley said during the show, exasperated.
Article continues below advertisement
Without missing a beat, Morgan shot back: "Everybody knows you do drugs."
Now, Medley is speaking up for herself — and throwing Sonja under the bus (the best she can, at least).
"Sonja is not my friend, she never has been, and by the looks of it, never will be," Medley wrote definitively in her blog. "She'd rather make up stories in her head than make the effort, and I've got a real life going on, not an imaginary one."