LuAnn Slams Bethenny For Spreading Dirty Sex Rumors — But Did She?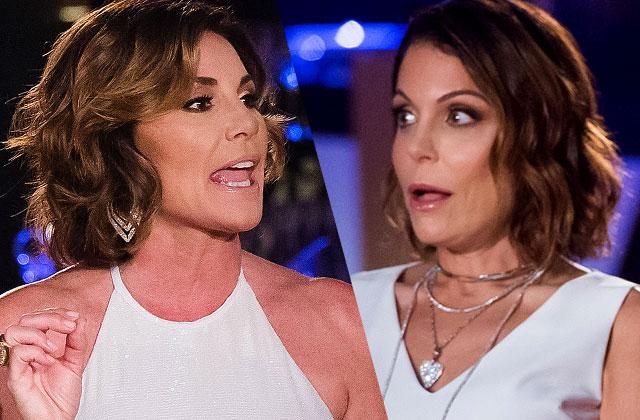 Bethenny Frankel's bitter feud with LuAnn de Lesseps has continued off-screen, with the Skinnygirl mogul spreading vicious rumors about the Countess' sex life, RadarOnline.com has learned.
According to Page Six, an anonymous source tried to "fool" the magazine, claiming to have witnessed de Lesseps and fiancé Thomas D'Agostino engaging in a bathroom romp at the Regency Hotel in N.Y.C., where LuAnn allegedly performed a dirty sex act on her man — for 45 minutes — complete with "audible moans" and "whispering in French."
Article continues below advertisement
But a source close de Lesseps says the story is a big fat lie fabricated by Frankel supporters.
As RadarOnline.com readers know, Frankel delivered the bad news of D'Agnostino's straying ways on the finale of The Real Housewives of New York City, causing a nasty standoff between the two 'Wives.
Meanwhile, other insiders believe Frankel has been leading the cast battle to get salary increases as she has "been deemed reliable reality TV. . .she is controlled chaos."
"It's Obviously a desperate attempt by the Housewives camp to ruin my reputation and my upcoming marriage," de Lesseps said of the feud. "Not going to happen! It's really sad how desperate these women can be. I think the show should be renamed The Desperate Housewives."
Frankel's rep did not comment on the matter.