Exclusive
Risky Romance! Kylie Refuses To Please Family By Signing Pre-Nup With Tyga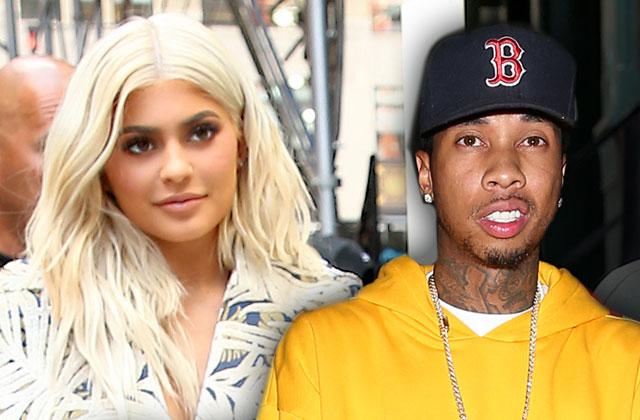 Kylie Jenner has informed her irate family that she and Tyga have absolutely no intentions of signing any prenuptial agreement before they get married, RadarOnline.com has exclusively learned.
Now the 19-year-old plastic princess' mom, Kris Jenner, who helped her daughter amass a huge fortune thanks to her business savvy, "is steaming mad about the entire situation," revealed a source.
Despite her irritation, the momager has met her match. "Kylie's just as stubborn as Kris and not backing down," the source dished to Radar.
Article continues below advertisement
"Kylie's so naïve and has this idealistic view of Tyga, who can't do a thing wrong in her eyes," continued the source, adding that the 26-year-old rapper "is rubbing his hands together over this latest financial coup and now pushing to tie the knot earlier, even elope, before her family can talk her out of it."
"It's a disaster because Kylie wants to show everyone that their love is real," added the source, "but all anyone can think is how she's become a giant ATM to this guy."