Take That, Blac! Kourtney Kardashian Secretly Planning To Expand Her Family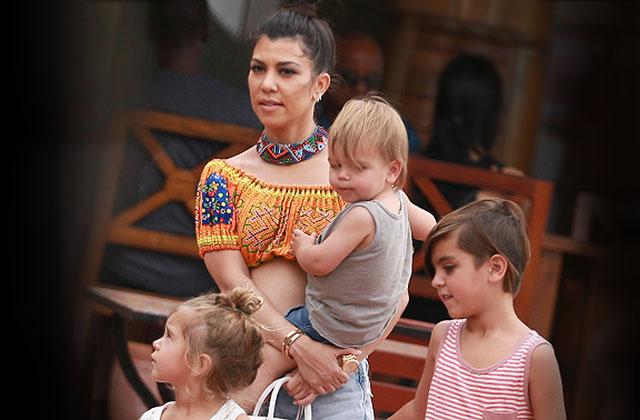 Keeping up with the Kardashians' hot-bodied baby mama, Kourtney Kardashian, is ready to add another child to her growing brood, RadarOnline.com has learned. According to an insider, the 37-year-old KUWTK star "definitely wants to have a couple more kids!"
"Kourtney is at the point where she wants to have more children and she does not care how she does it," a pal of Kardashian's said.
"She has been thinking about adopting, but ultimately she would like all of her kids to have the same father," said the insider.
Article continues below advertisement
As RadarOnline.com reported, Kardashian dropped a hint about her baby-making plans in the latest edition of Cosmopolitan Magazine – where she said she sees up to six children in her future!
But does that mean that Kardashian plans on getting back together with Scott Disick, 33? Not exactly.
"Kourtney doesn't really care whether or not she and Scott are together because she is still willing to use him to father more children," the source told RadarOnline.com.
MORE ON:
Keeping Up With Kardashians
"She loves her kids and she jokes that she will have her own KUWTK reality show spin-off one day."
According to the insider, "Kourtney knows that the children are where the money is at and she also knows that she is breeding a potential gold mine."
Do you think that Kourtney Kardashian should use Scott Disick to have more children? Tell us your thoughts below.